Phew. We did it, folks. After a chaotic nine episodes, The Ultimatum cast got together for a reunion special. Was it messy? Yes. But let's be honest, neither you nor I would be here if it were any different. And I think that's beautiful.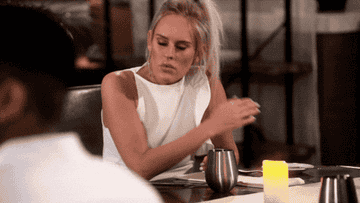 Tap to play or pause GIF Tap to play or pause GIF

@Netflix / Via giphy.com
So here are some of standout moments from this season's reunion:
1.
Surprise! When Madlyn and Colby revealed they are expecting a child.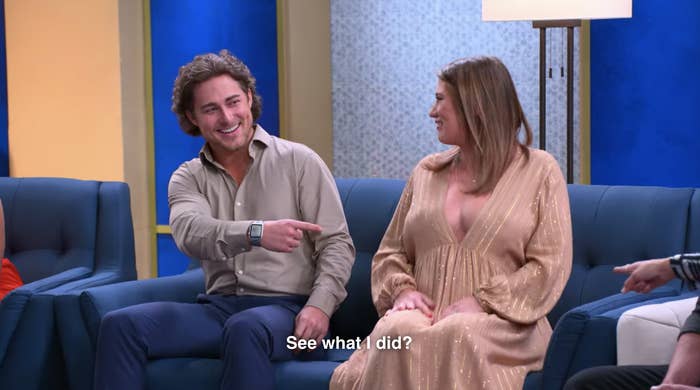 Netflix
Less than a minute in, and we already have to deal with Colby going, "See what I did there?"
2.
And when Madlyn got a version of the silver goblet, but for babies.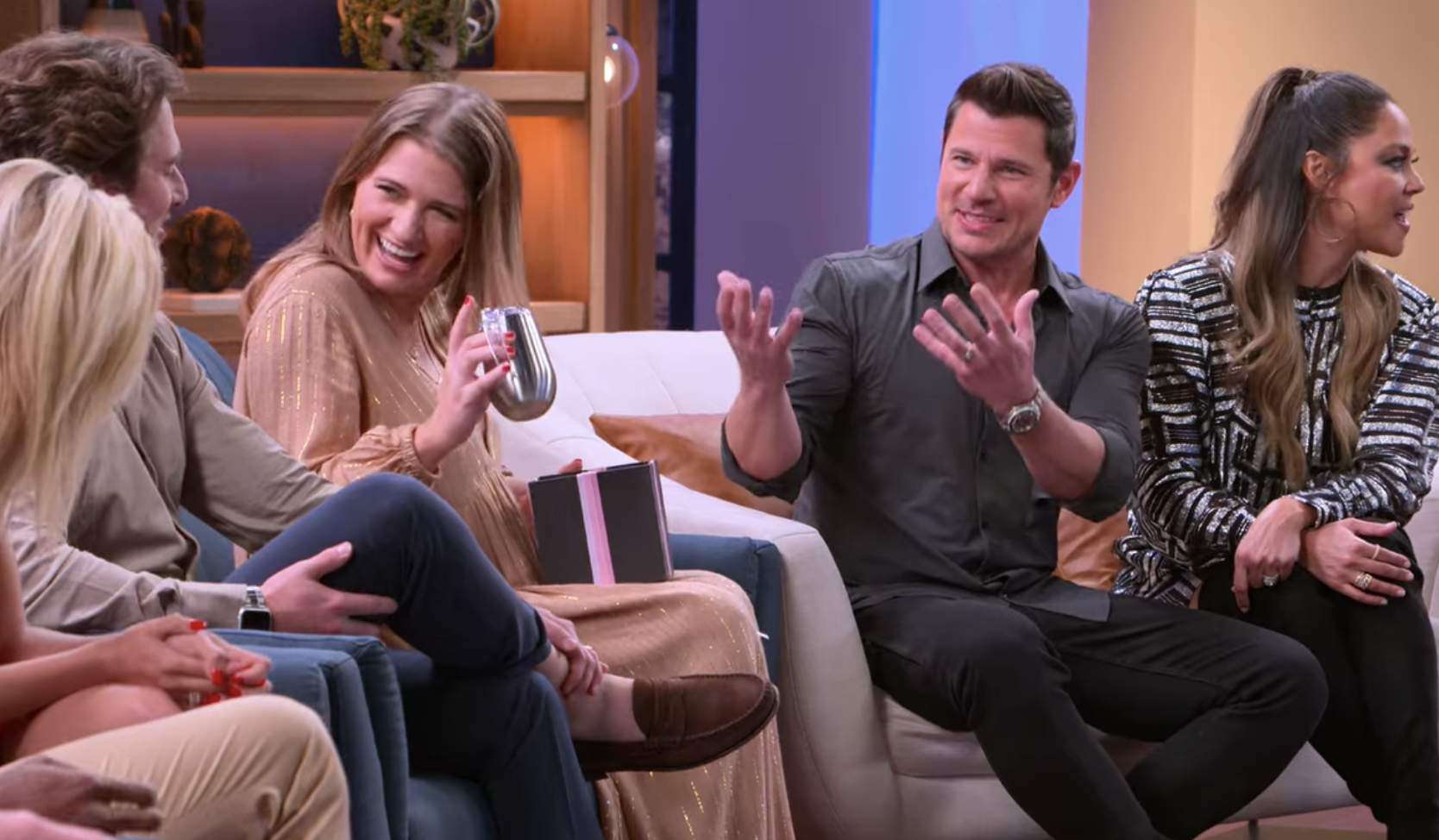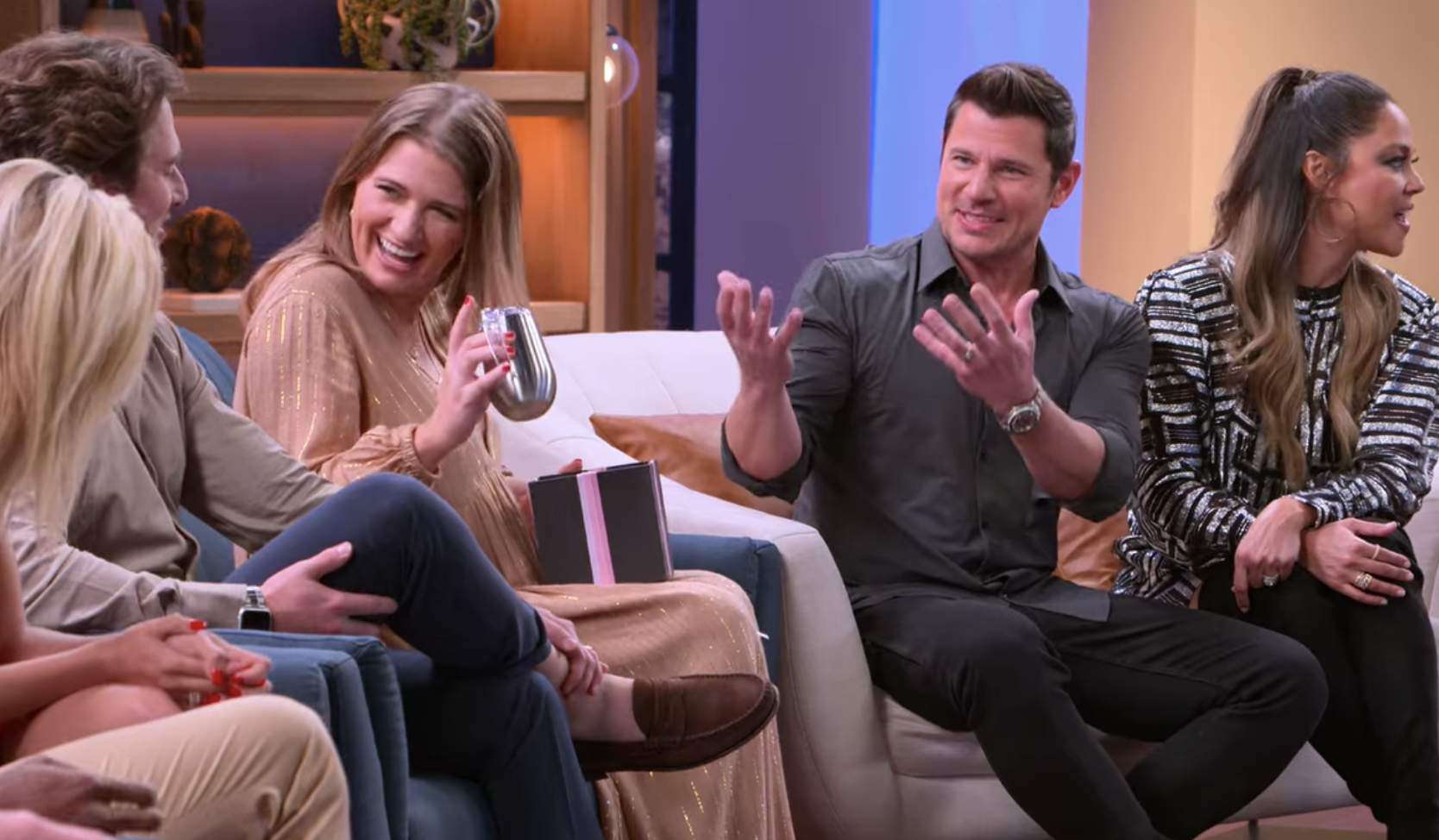 Netflix
Ah, what a fond reminder of your parents' stint on reality TV. That being said, I have the gold version of the glasses (yes, the Love is Blind ones) and I put my silly little lemonade in them at the end of my silly little nights in — so who am I to judge?
3.
When we were once more reminded about Vanessa and Obviously Nick Lachey's involvement in this whole thing, stemming from an ultimatum Vanessa once gave ONL.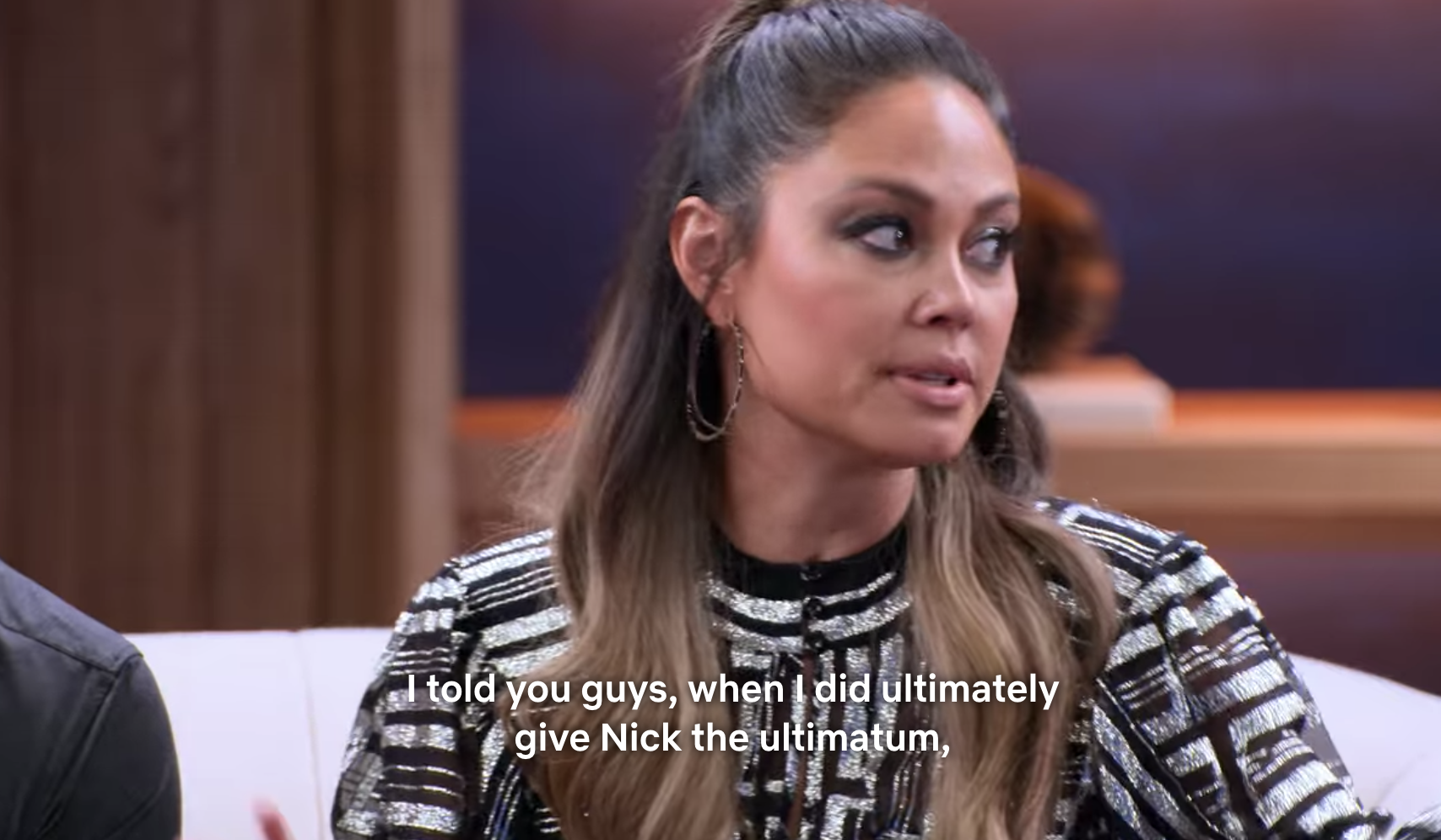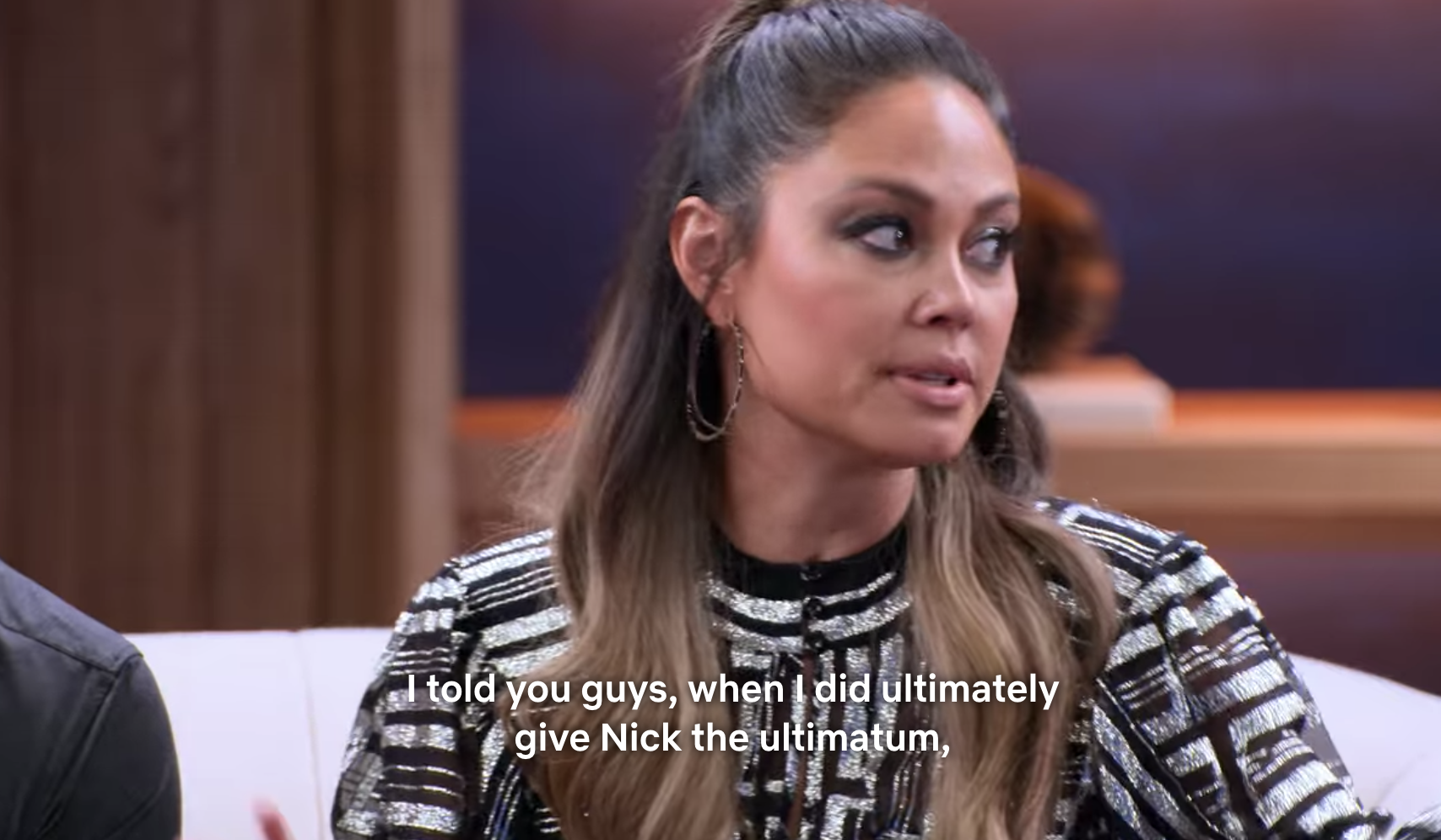 Netflix
I am embarrassed to admit that Obviously Nick Lachey taught me the phrase "pulling the goalie" in this reunion episode. I hope I never have to use it.
4.
When Lauren and Nate revealed that they've sort of figured out their views on children? Kind of?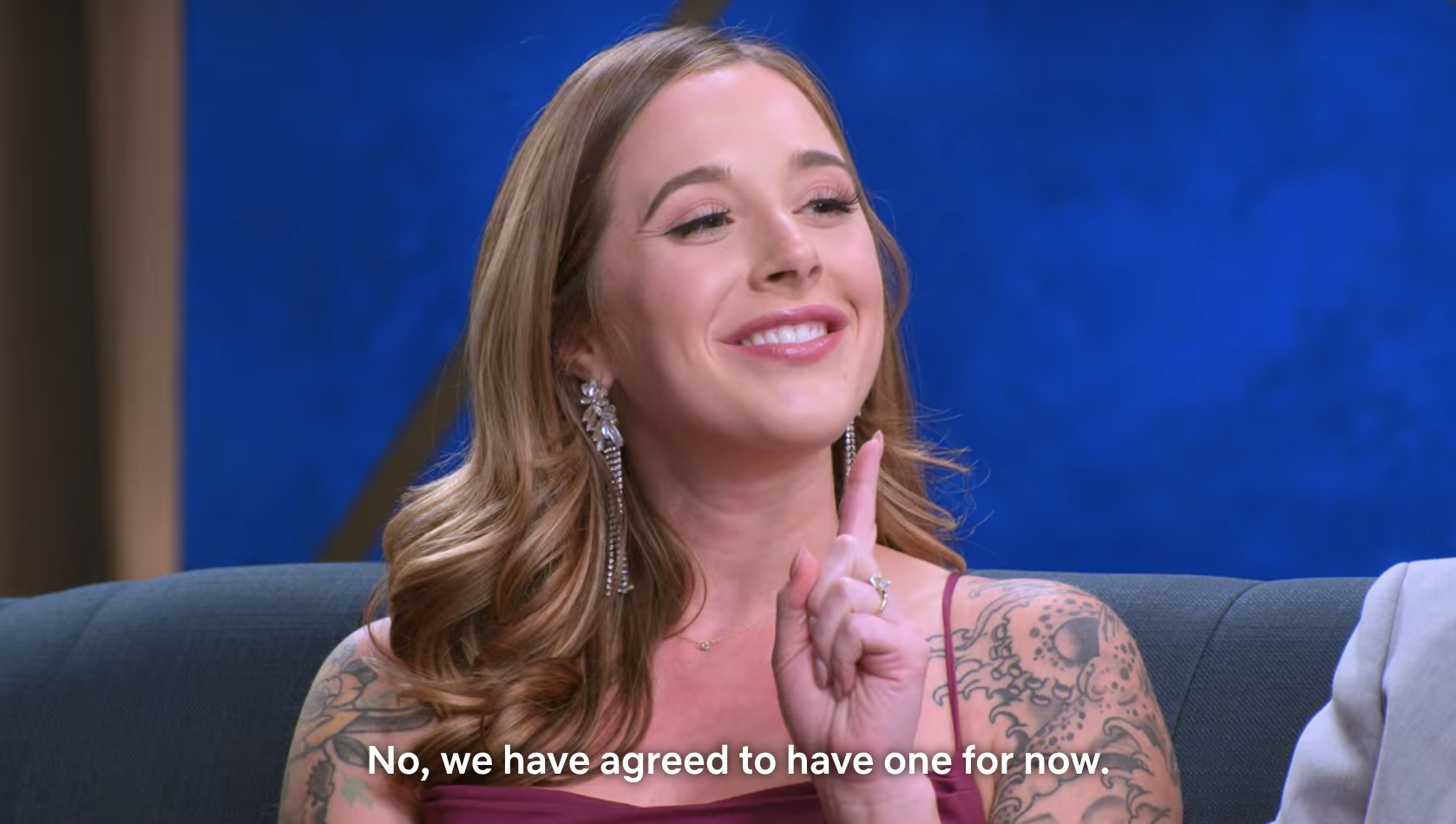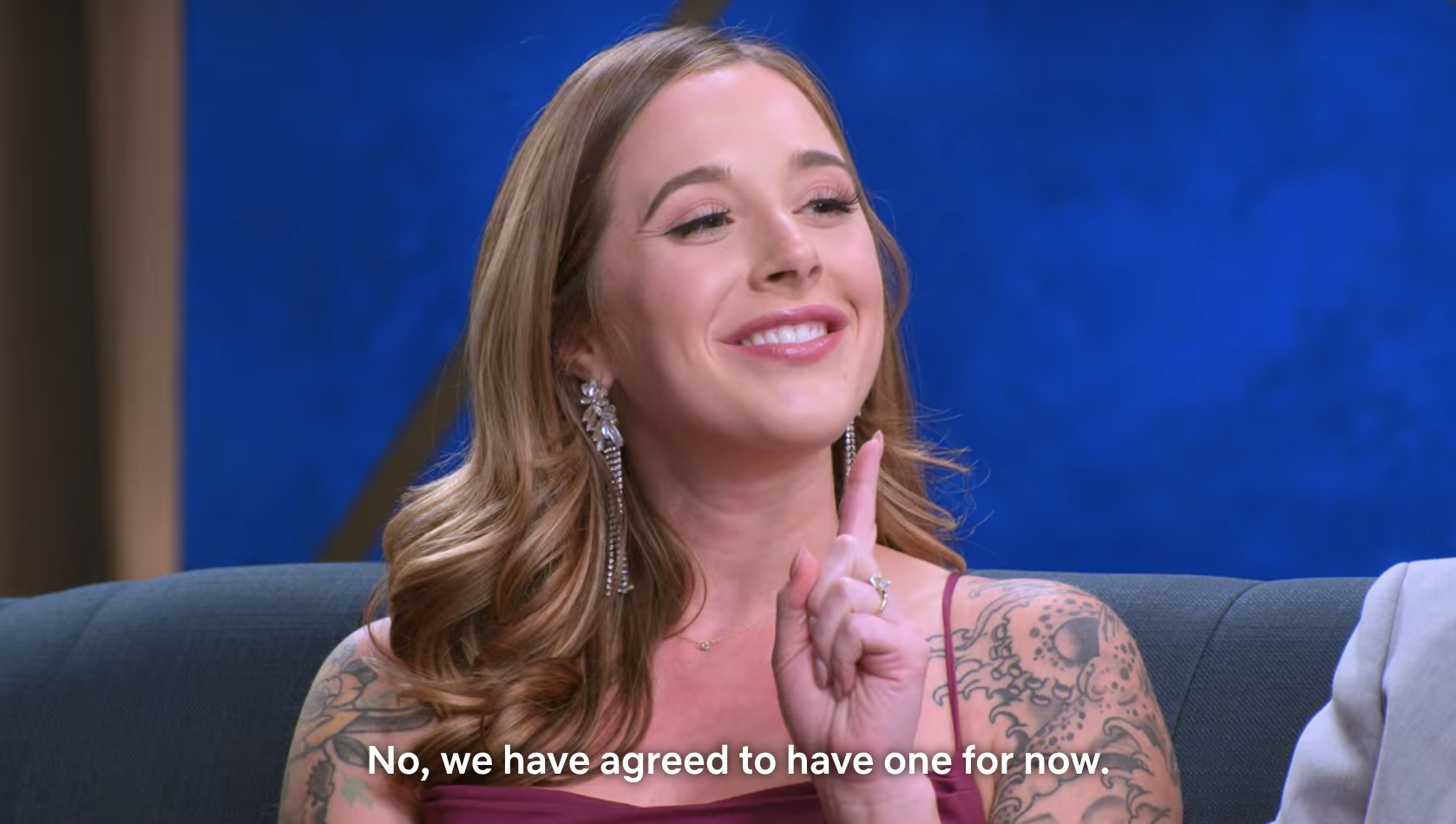 Netflix
Godspeed, Lauren.
5.
When Alexis and Hunter revealed that they're engaged and planning a wedding (with Hunter's wedding planner mom).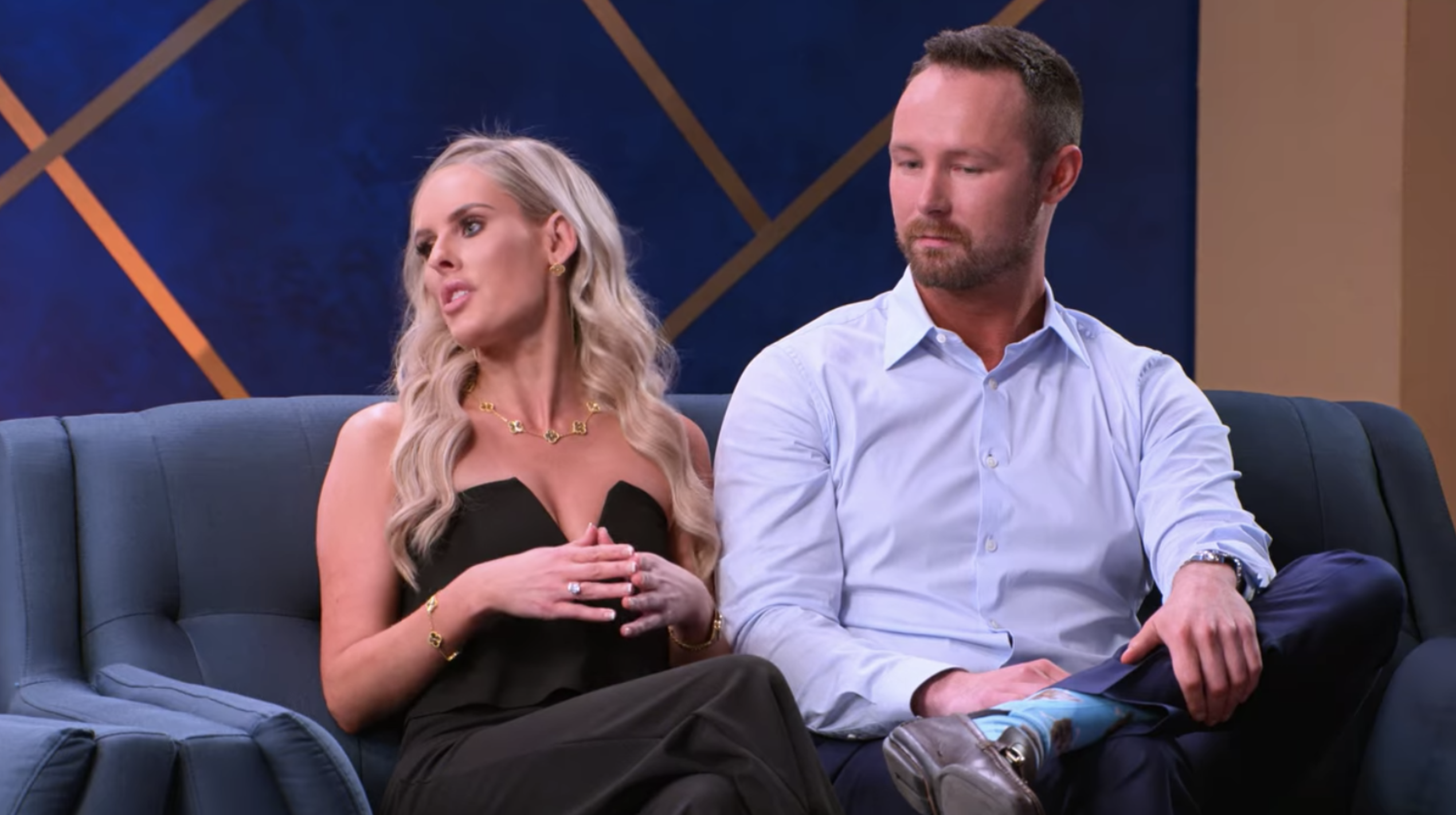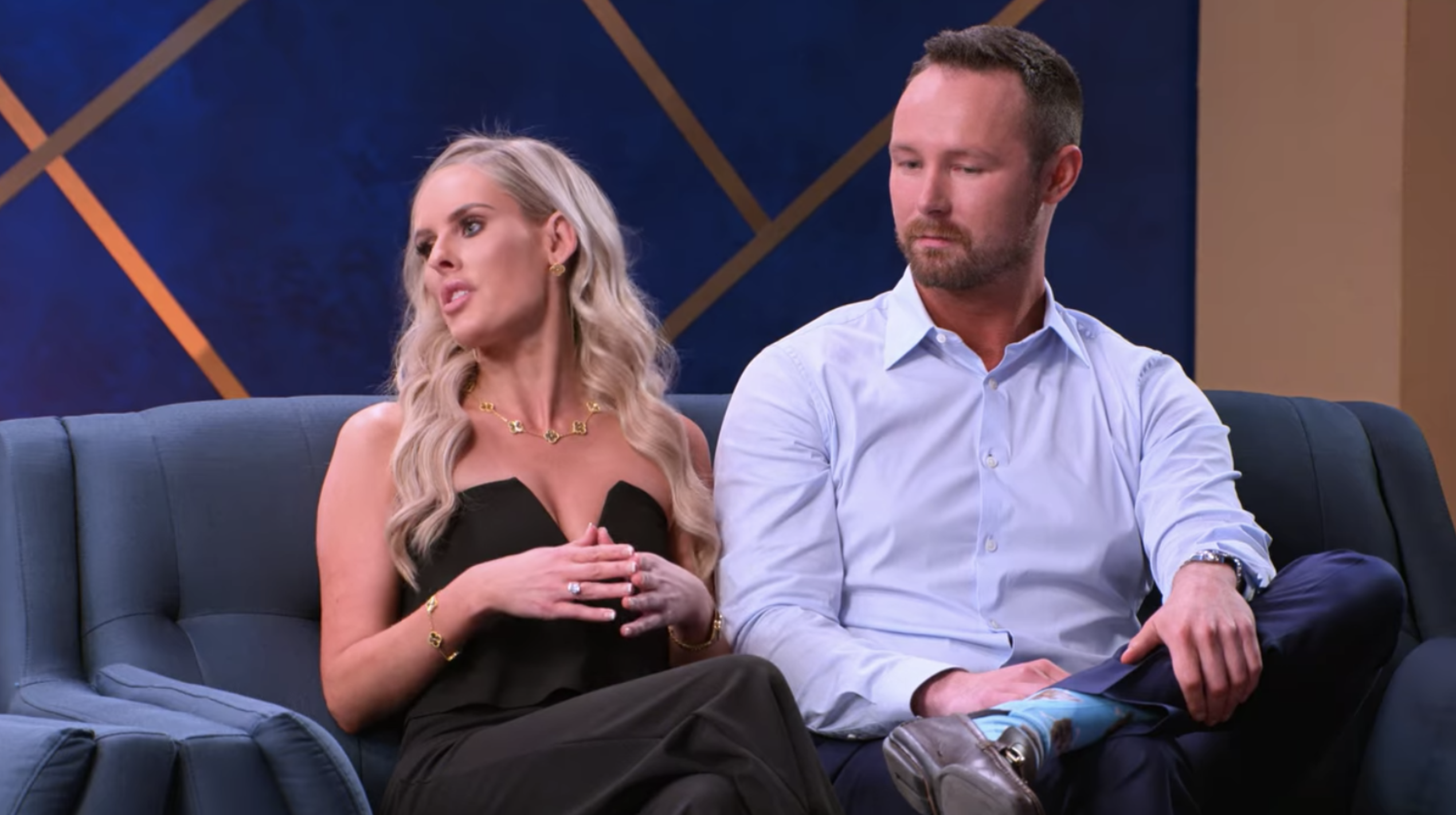 Netflix
It's on this list, but I am not surprised whatsoever.
6.
When we got the side-by-side of April's rendition of Rae shaking her behind at the club next to the actual thing.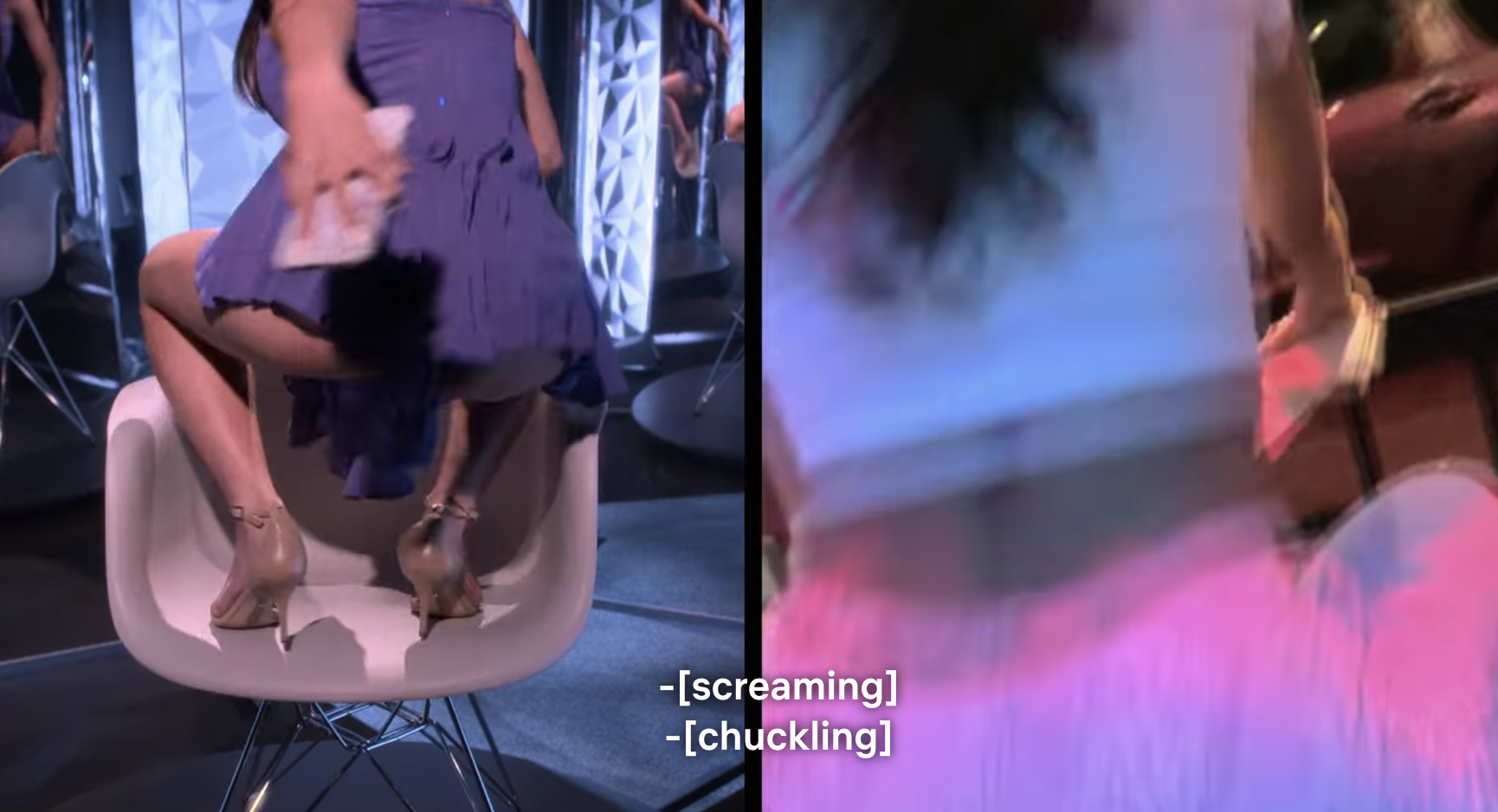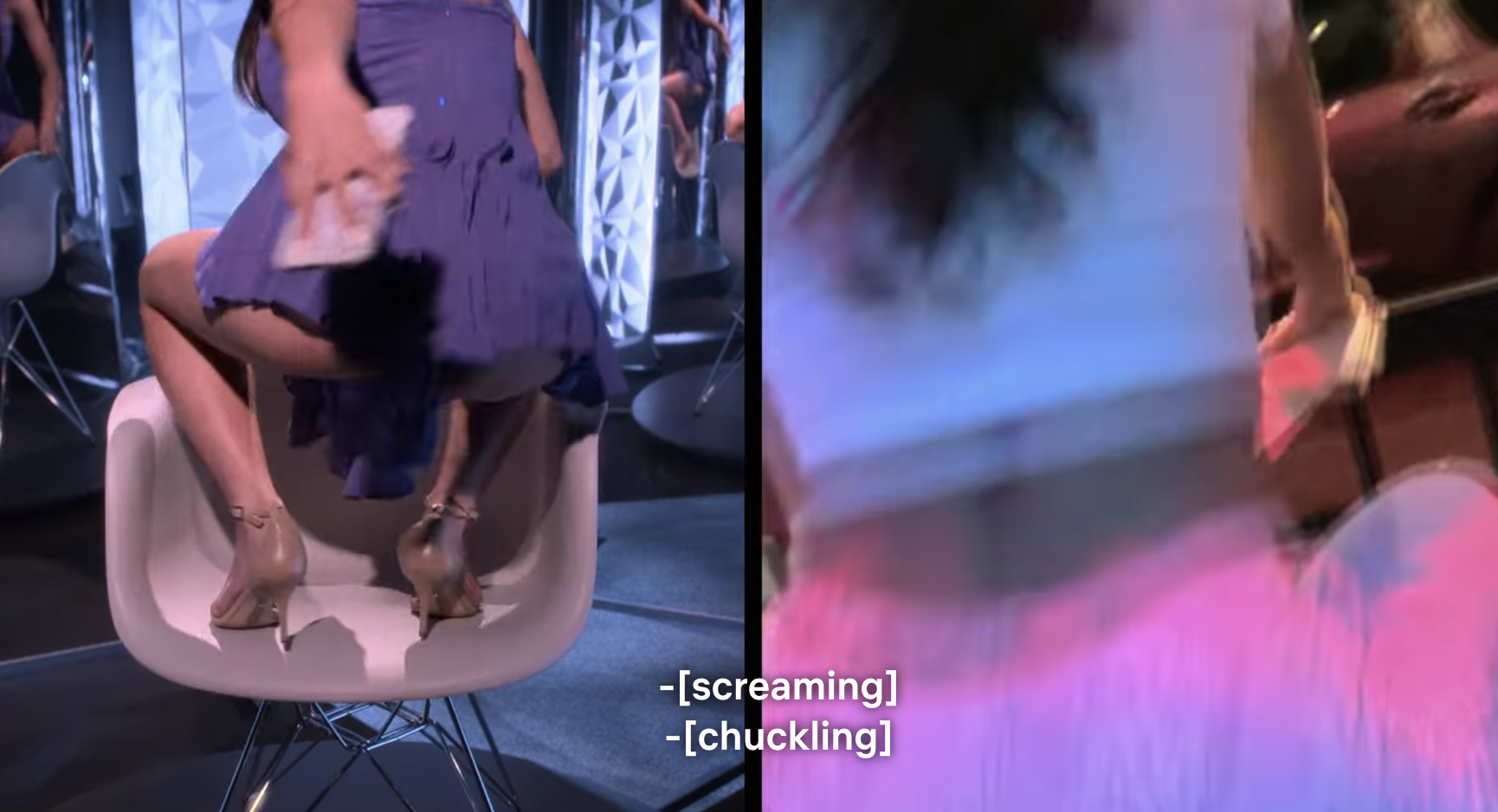 Netflix
Are you "screaming" or "chuckling"? I'm screaming.
7.
When Jake confronted April for not wanting to go on the show. CUE MONTAGE.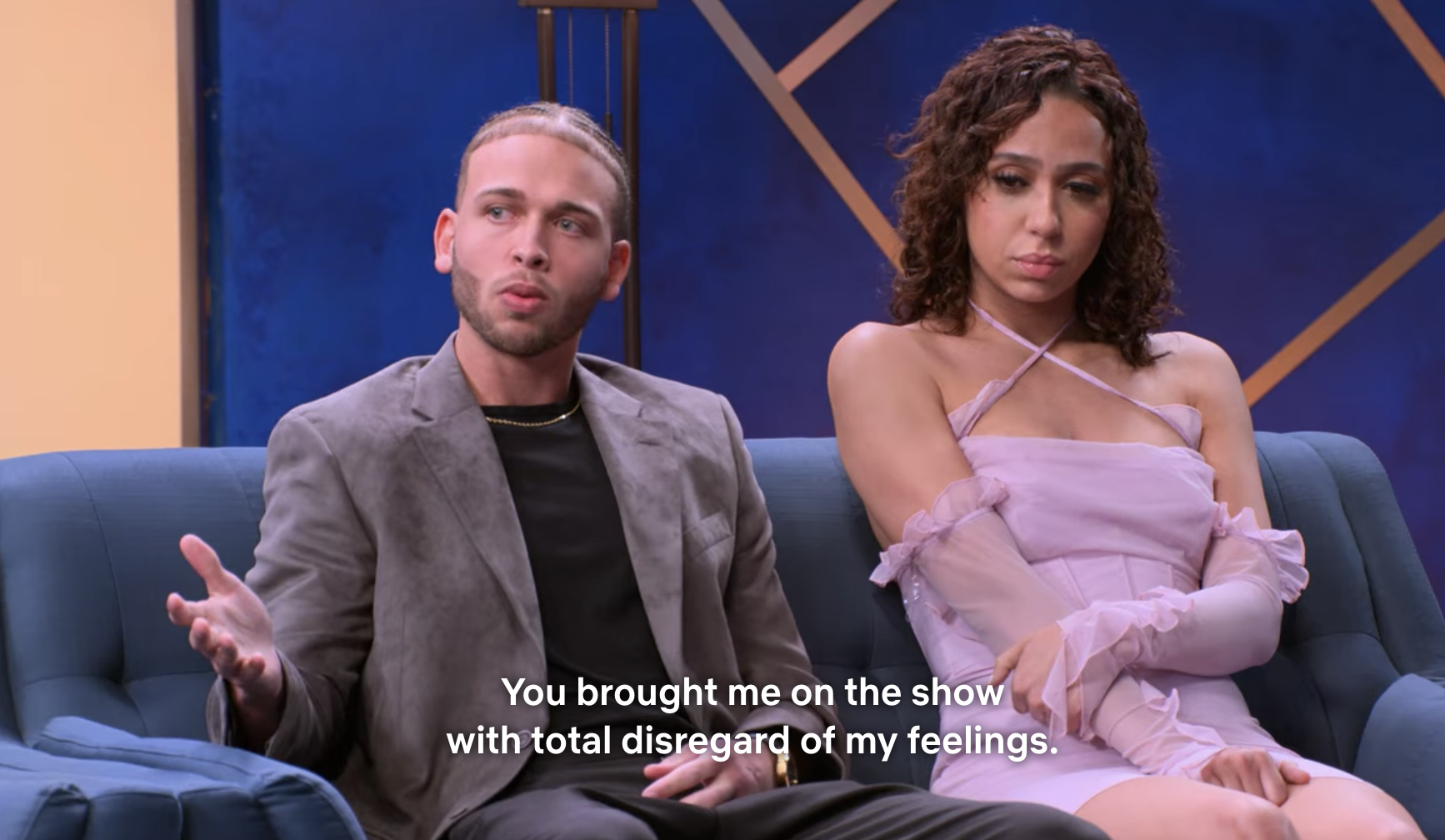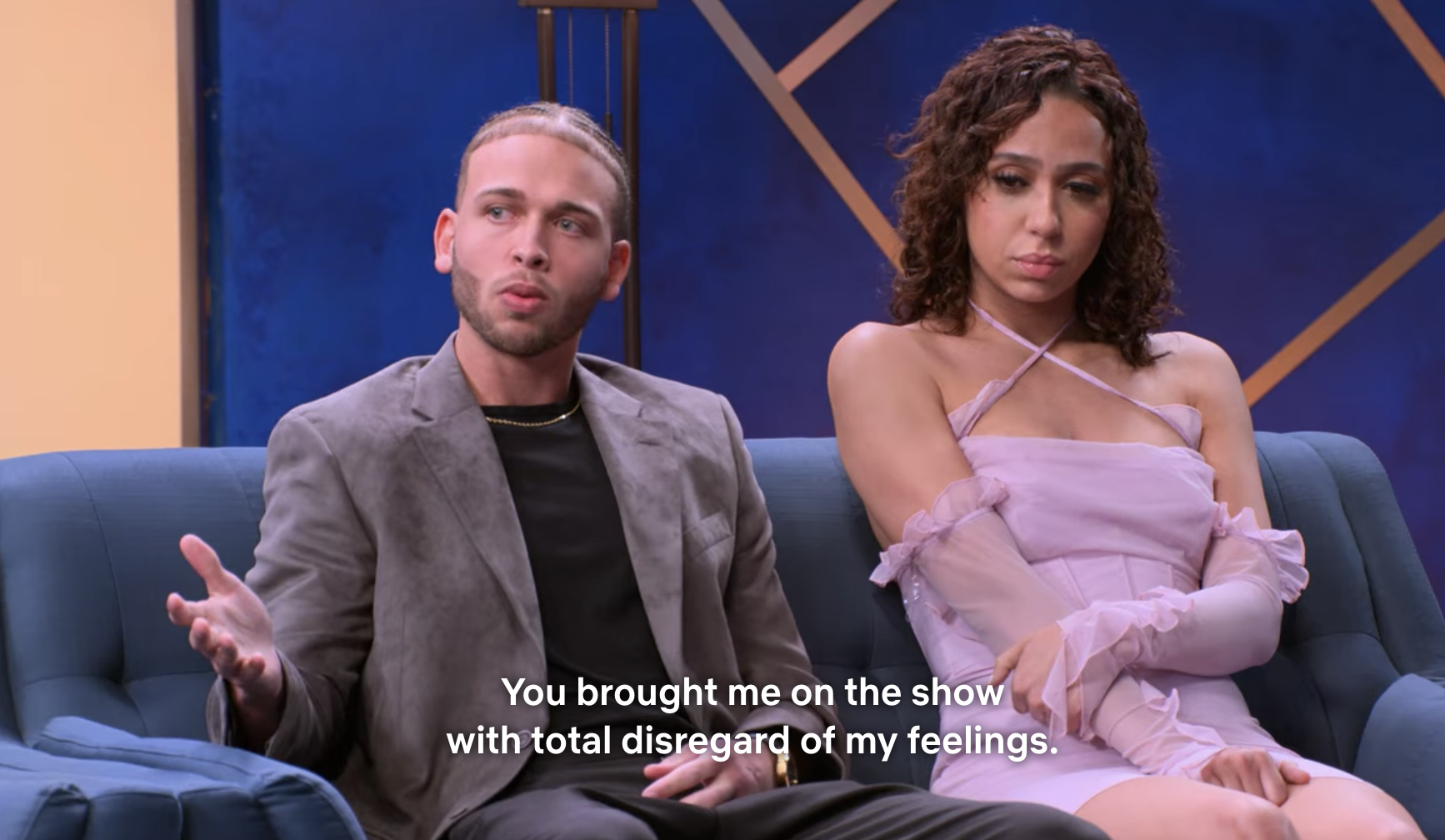 Netflix
In the words of April: "I'm glad you didn't propose, because I don't want to be divorced to you five years later."
8.
When April then revealed that she and Jake still continued things after the show, even though they both knew the "relationship was over."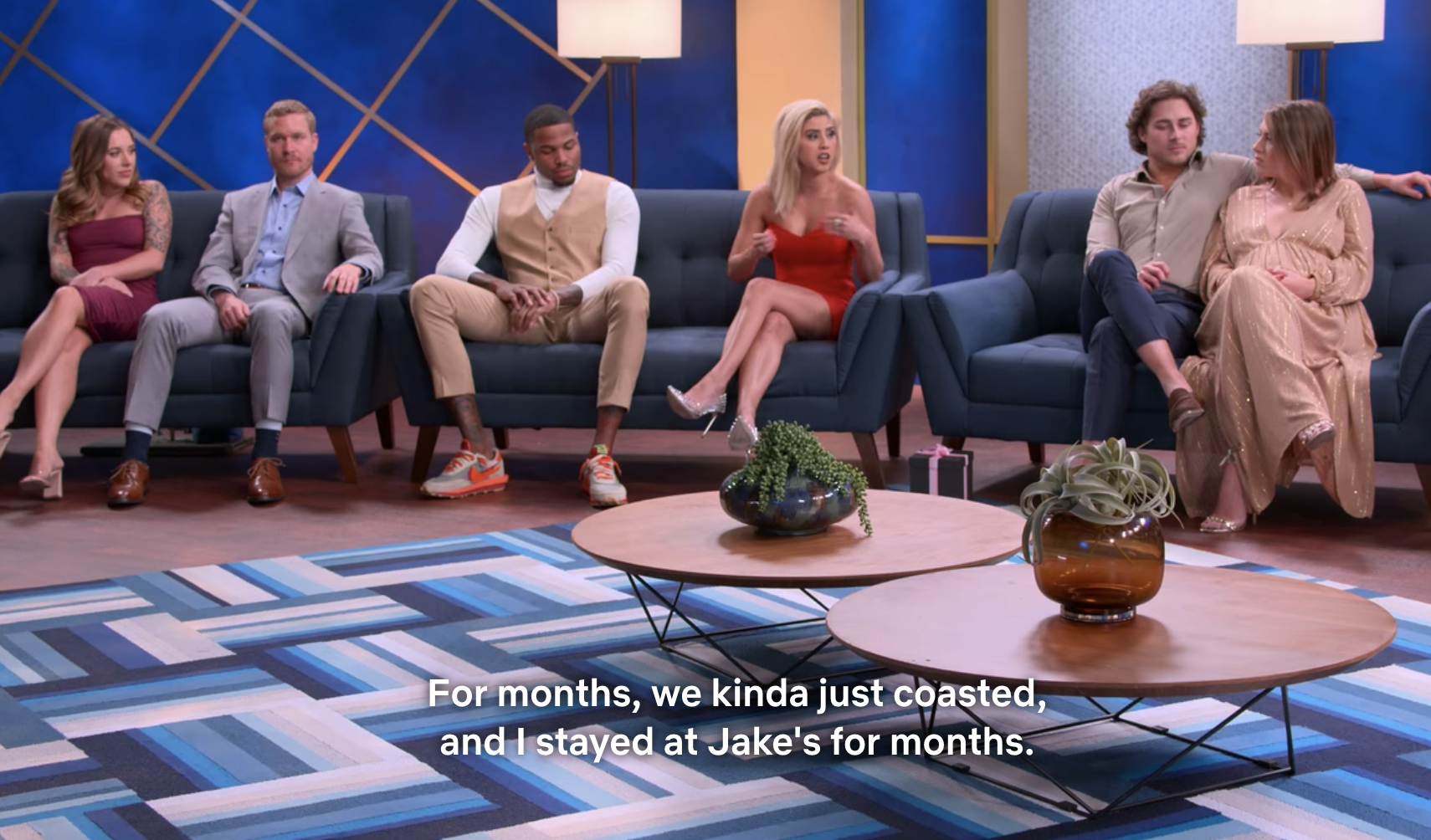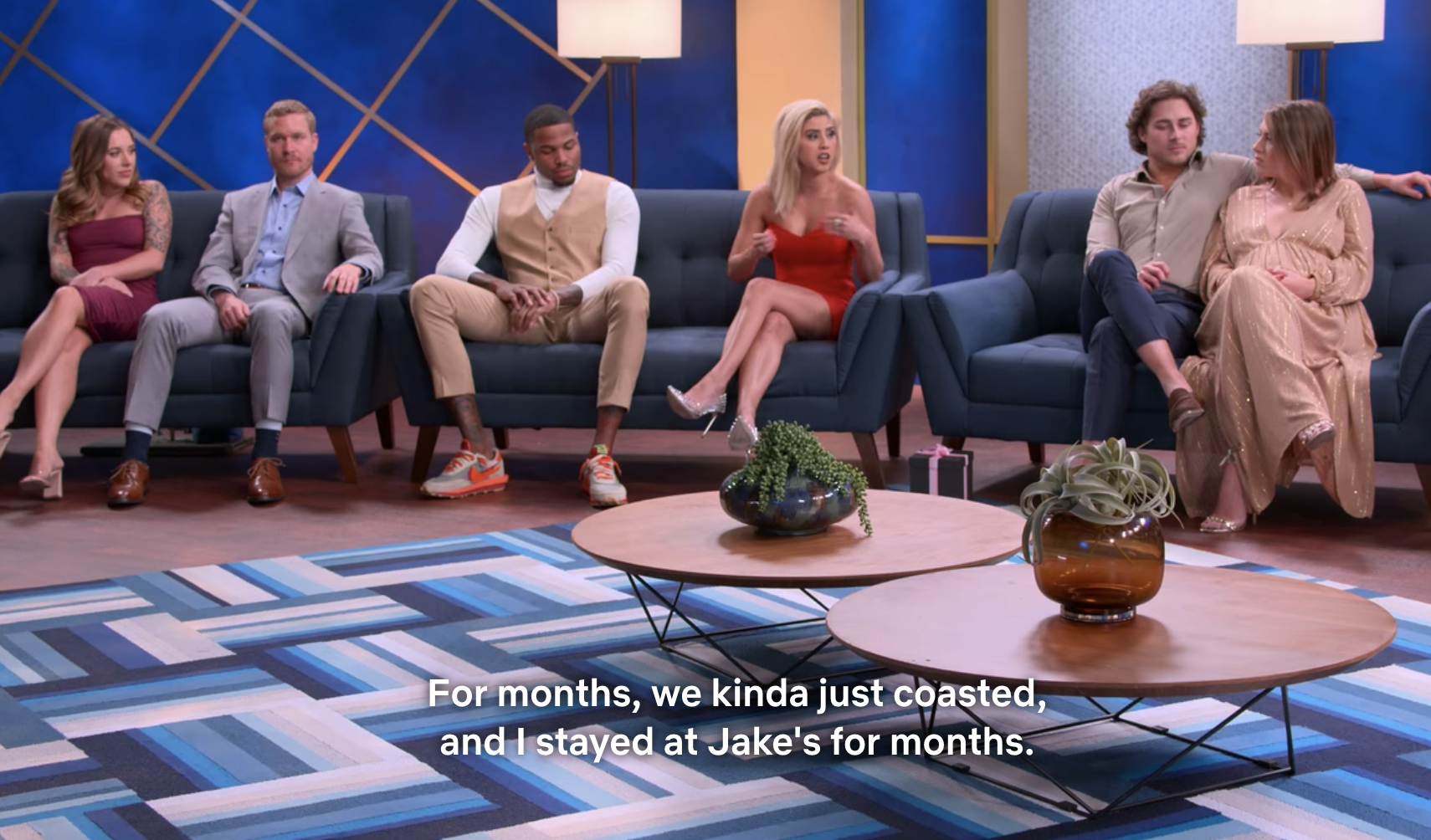 Netflix
Not to be confused with them getting back together.
9.
When April then said that she's now in a "healthy relationship" and she talks about babies with him.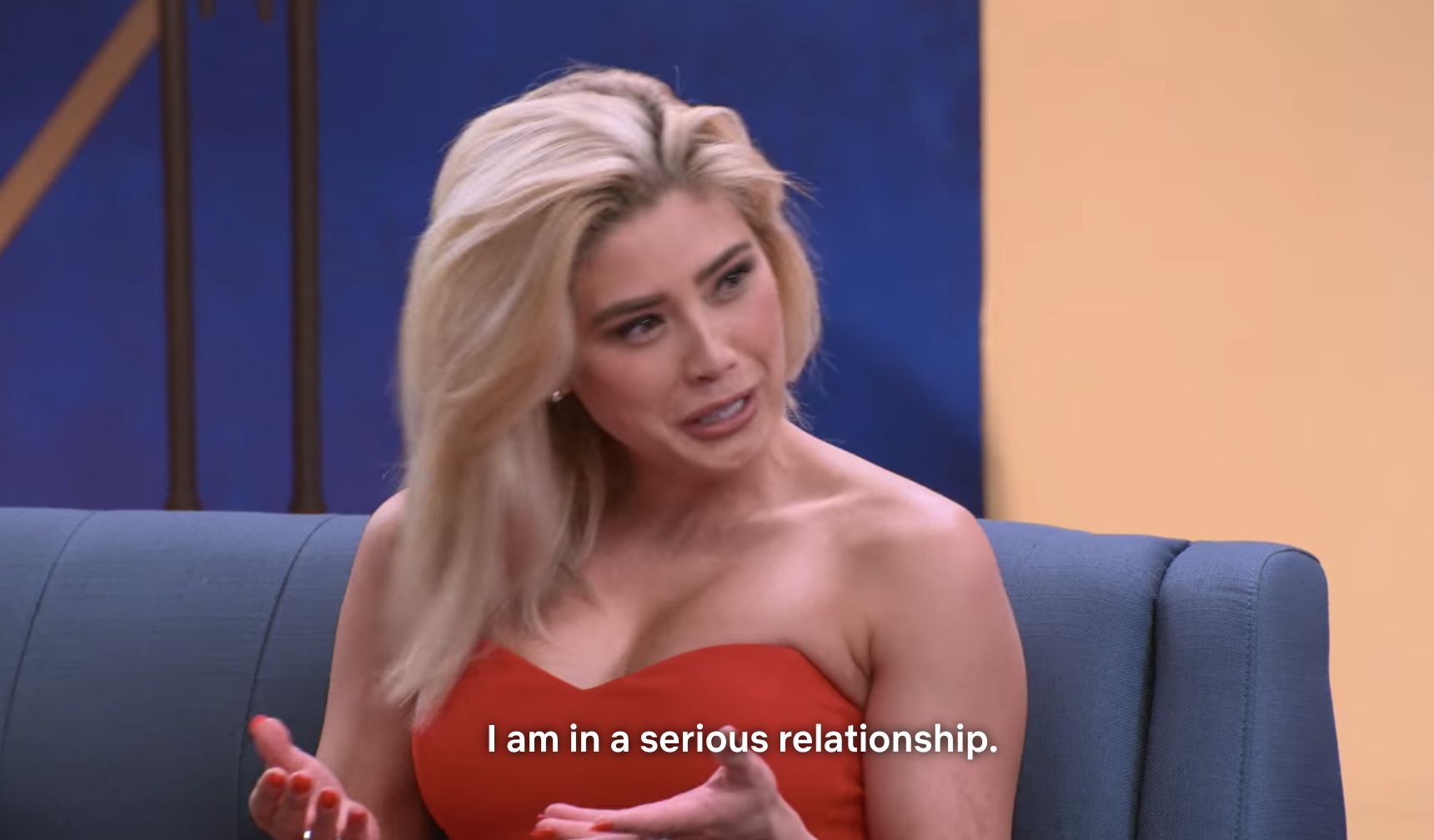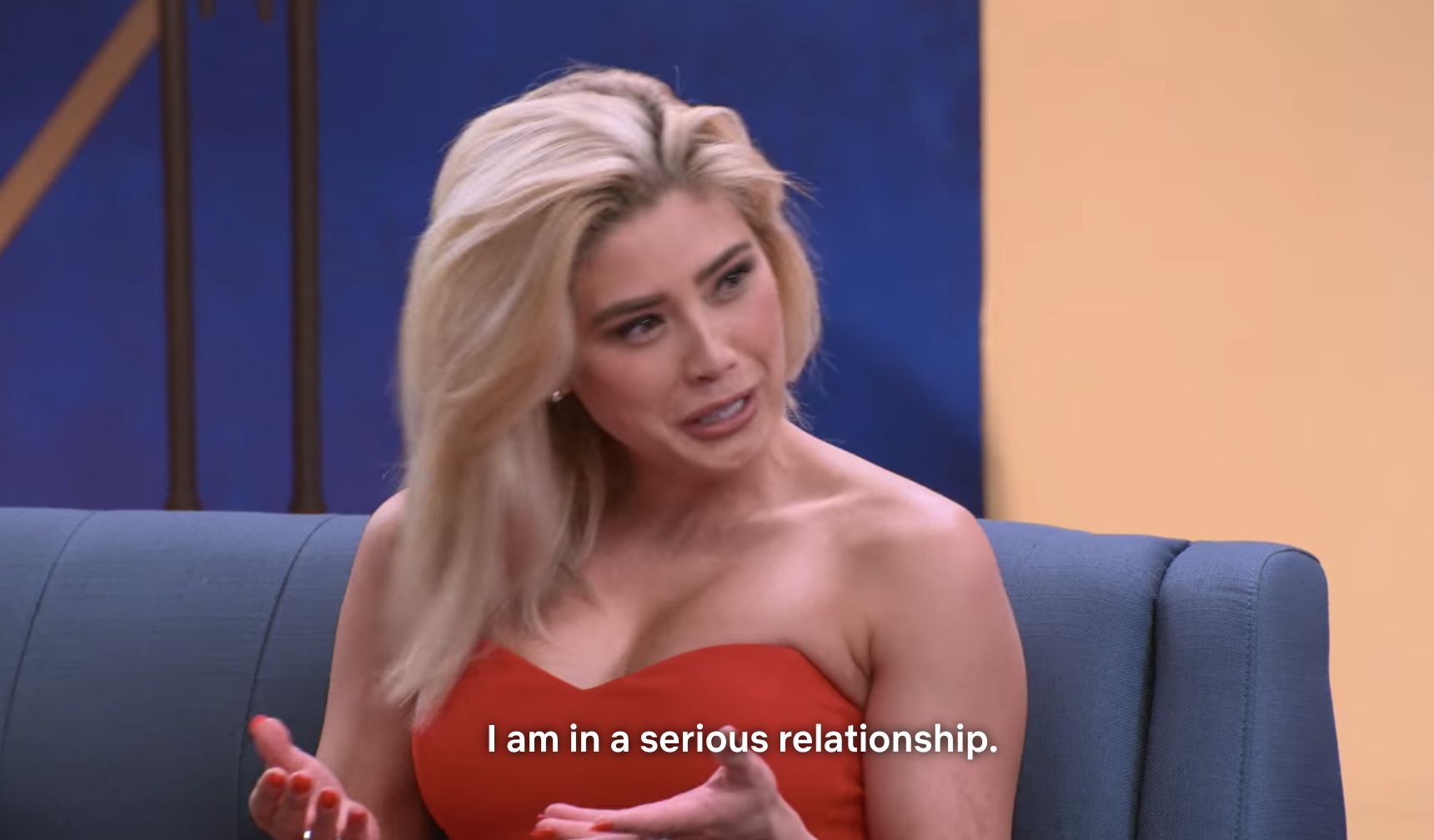 Netflix
Enter Obviously Nick Lachey saying he doesn't understand the reference "Hot girl winter." Probably for the best, ONL.
10.
And when there was a whole montage dedicated to April referring to herself as April.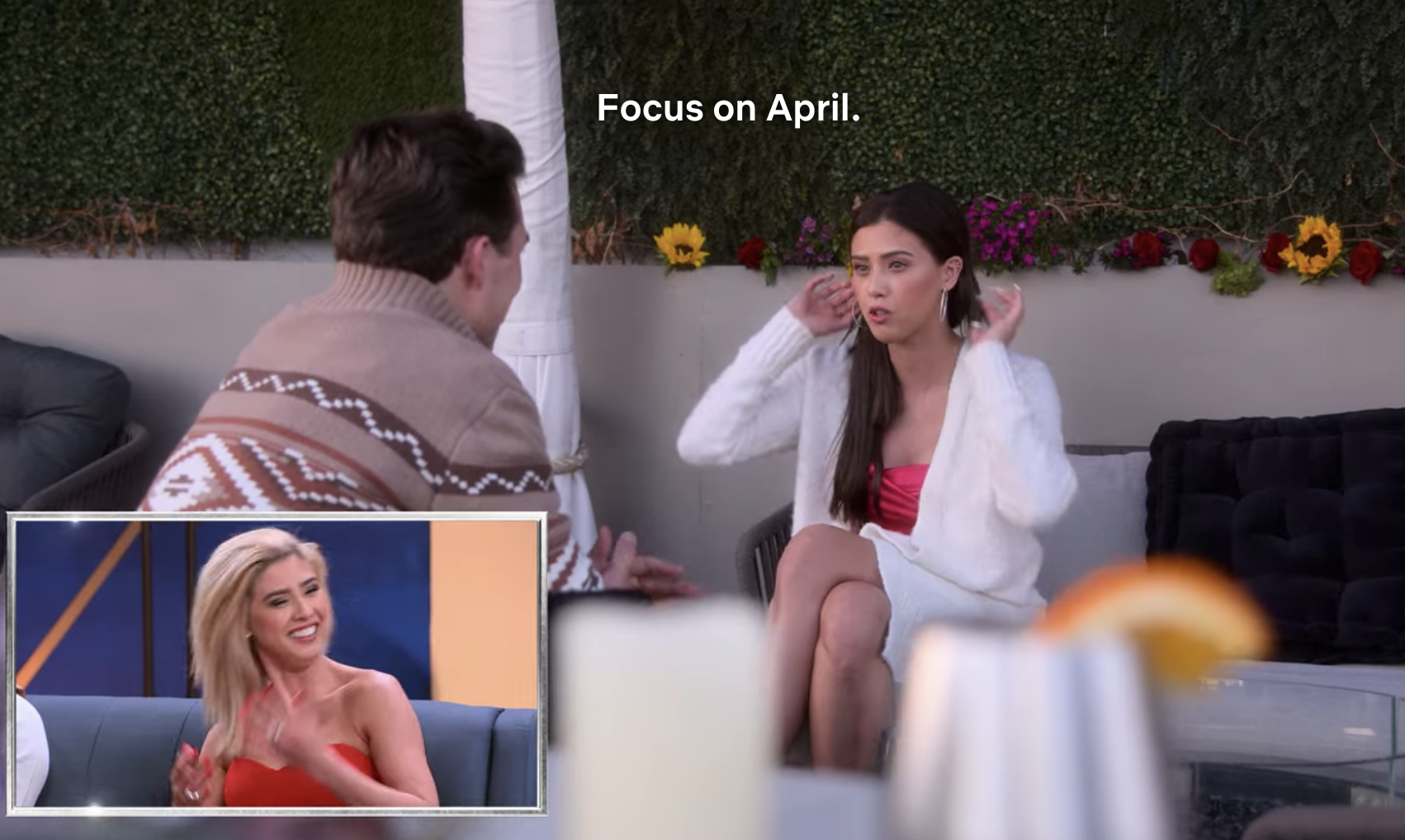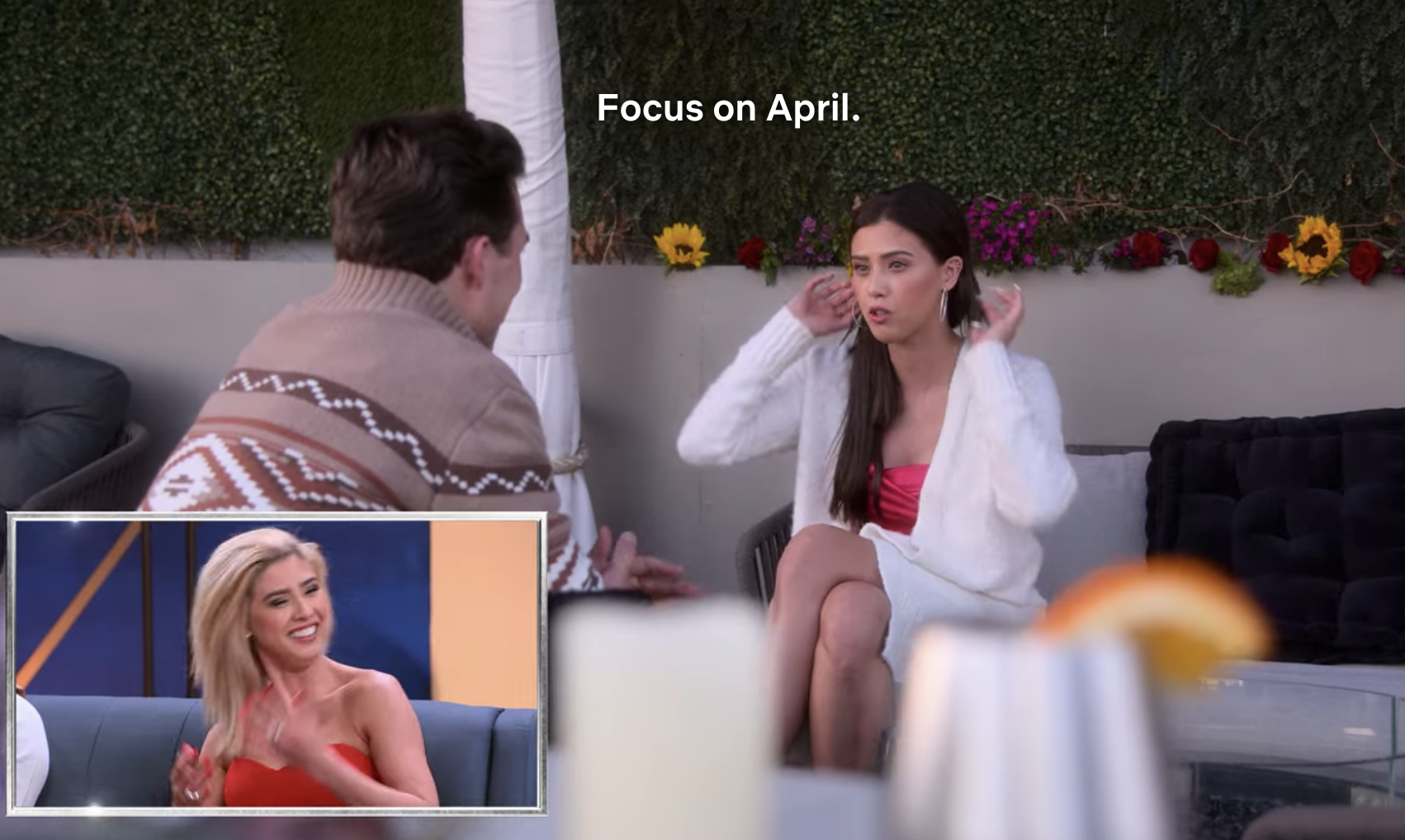 Netflix
I'm not saying that April did this, but it's a genius move on an ensemble reality show to refer to yourself in the third person. Instant memorability! I can barely remember the names of people I've met five times.
11.
When Rae confirmed that she and Jake never took that trip.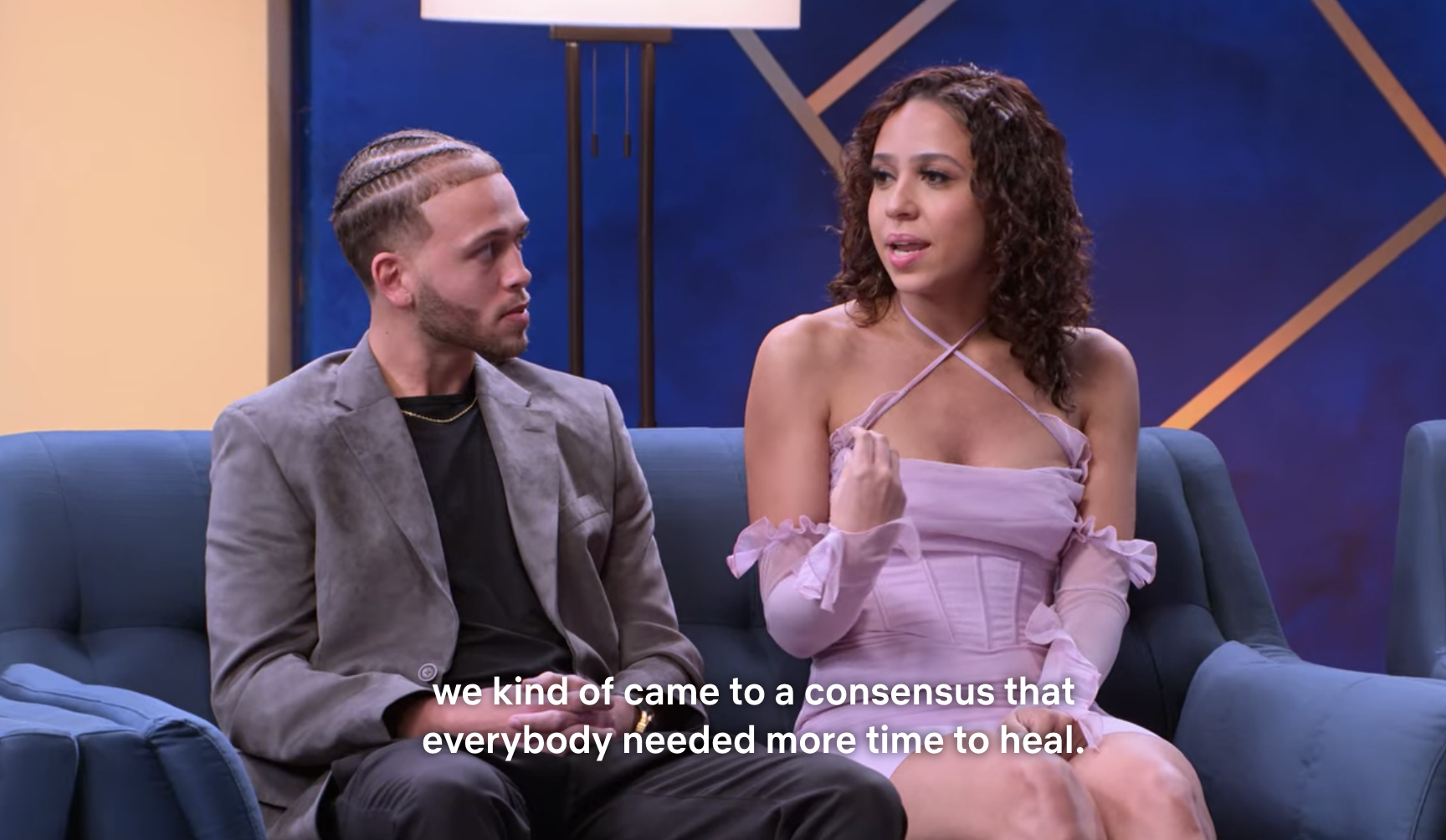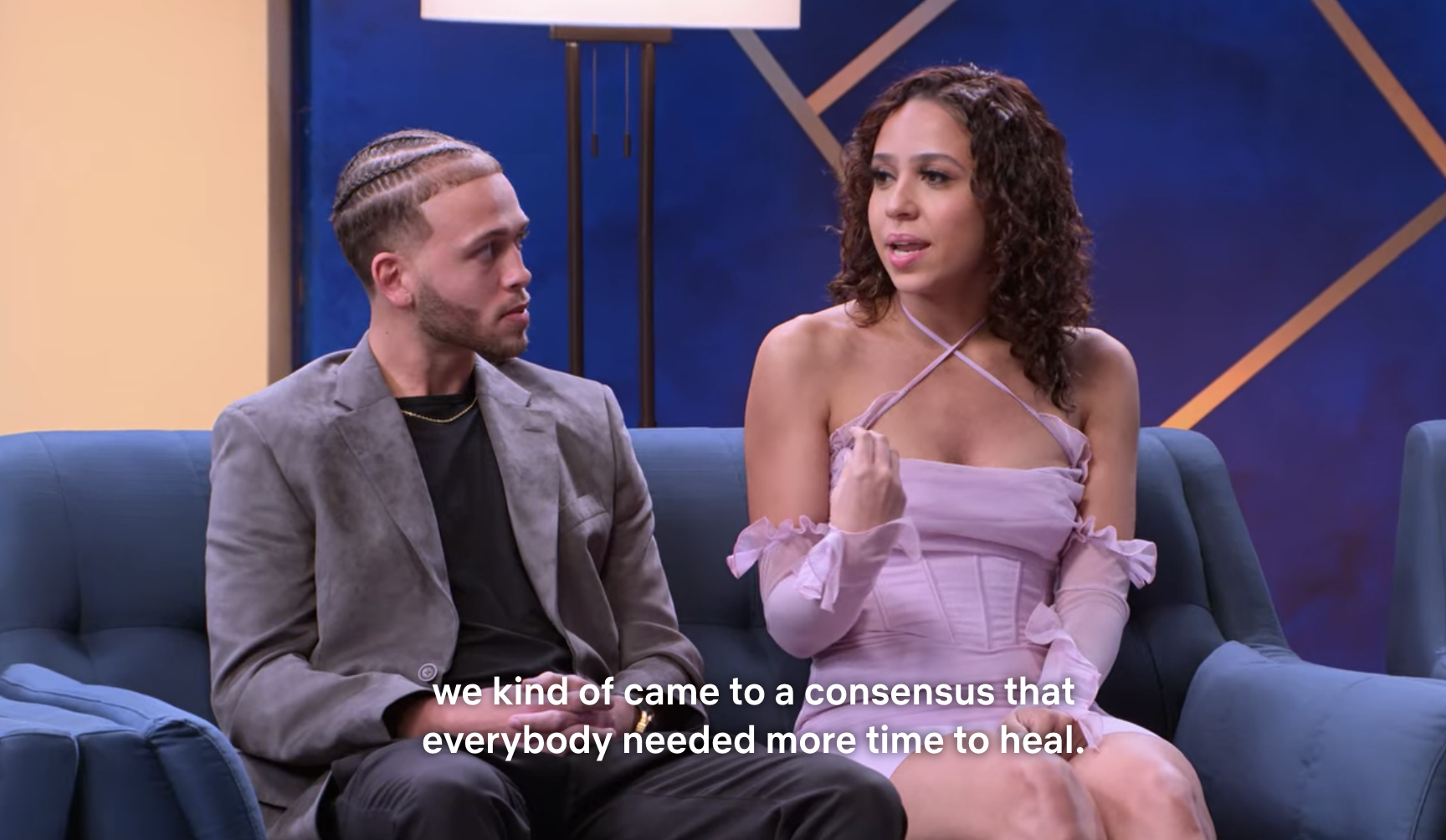 Netflix
Irrelevant, but I really like Rae's dress.
12.
And Rae said that she and Zay did try to "fix things."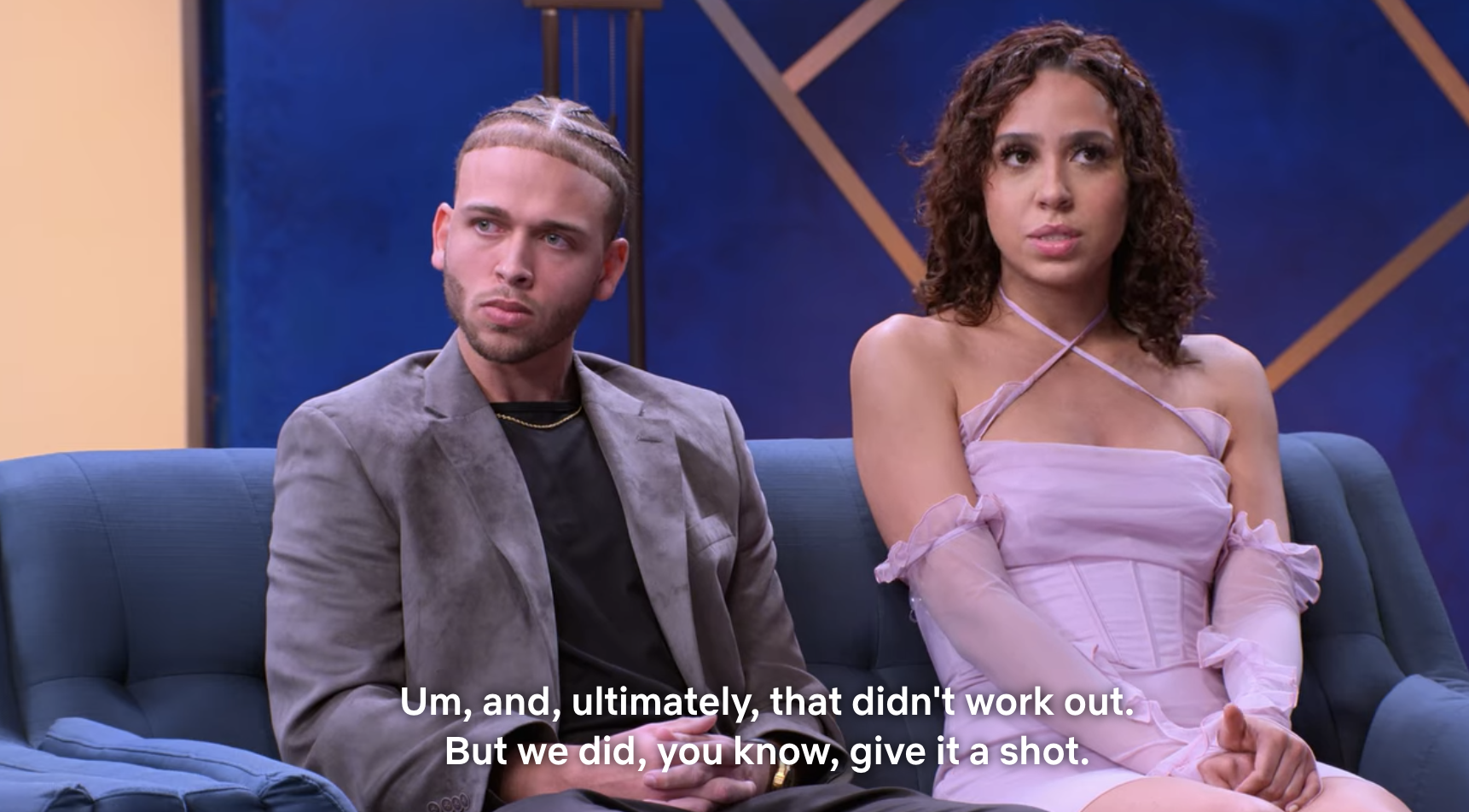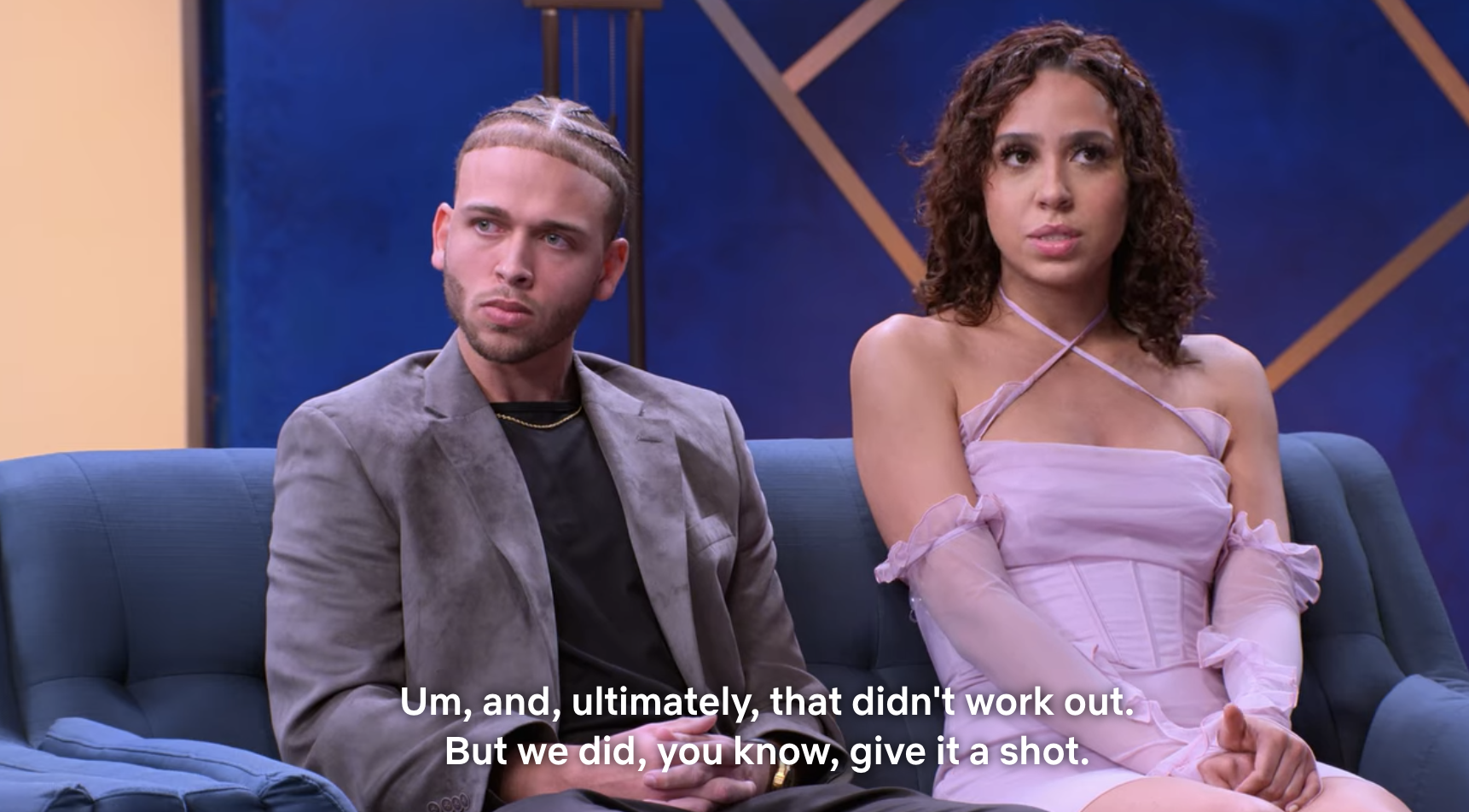 Netflix
At this moment, I felt like the entire series was a bit pointless as everyone ended up staying with their partners post-show. I'll still watch another thousand seasons.
13.
And then Zay accused Rae of not going on the trip because she was with him the entire time.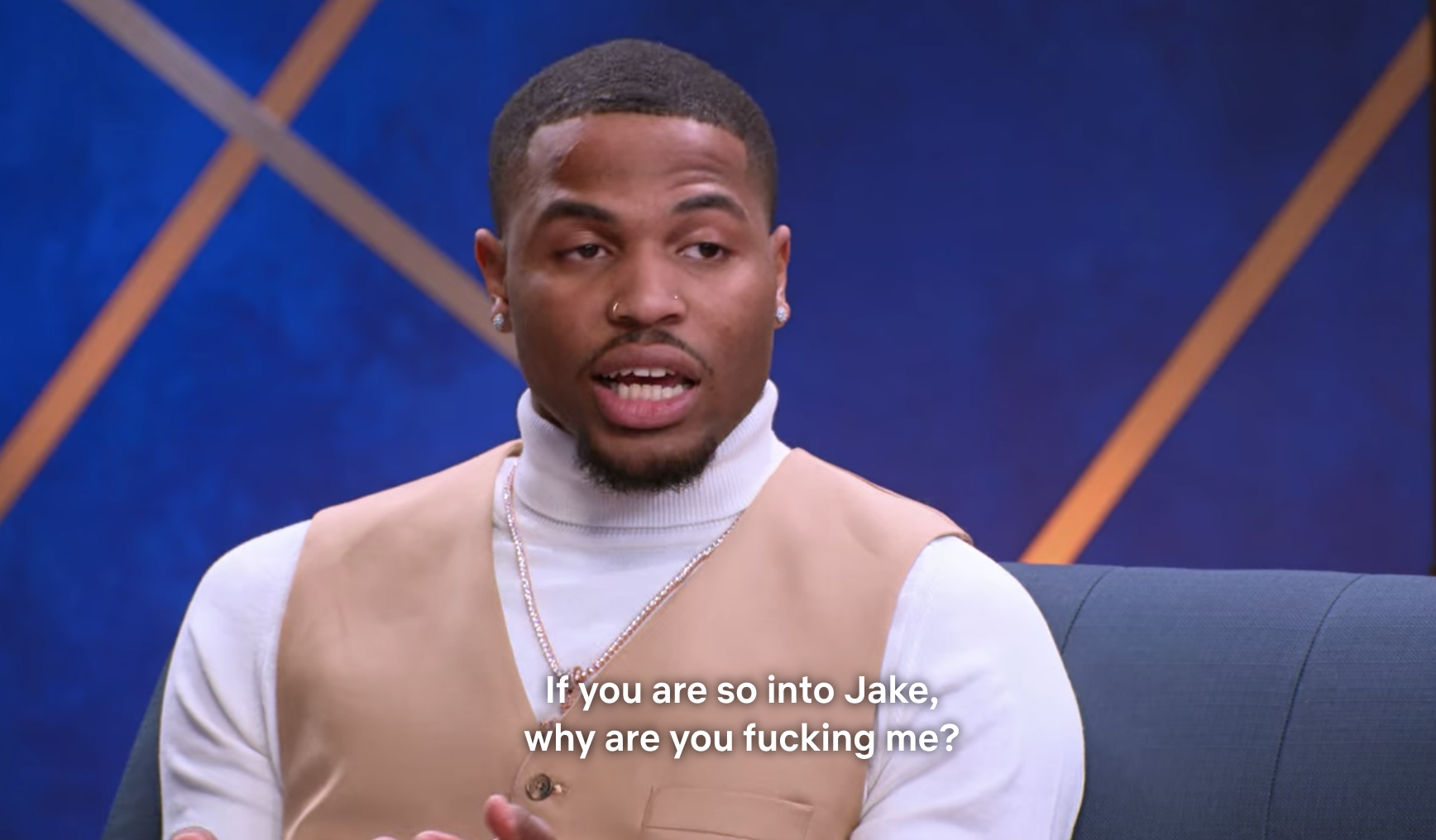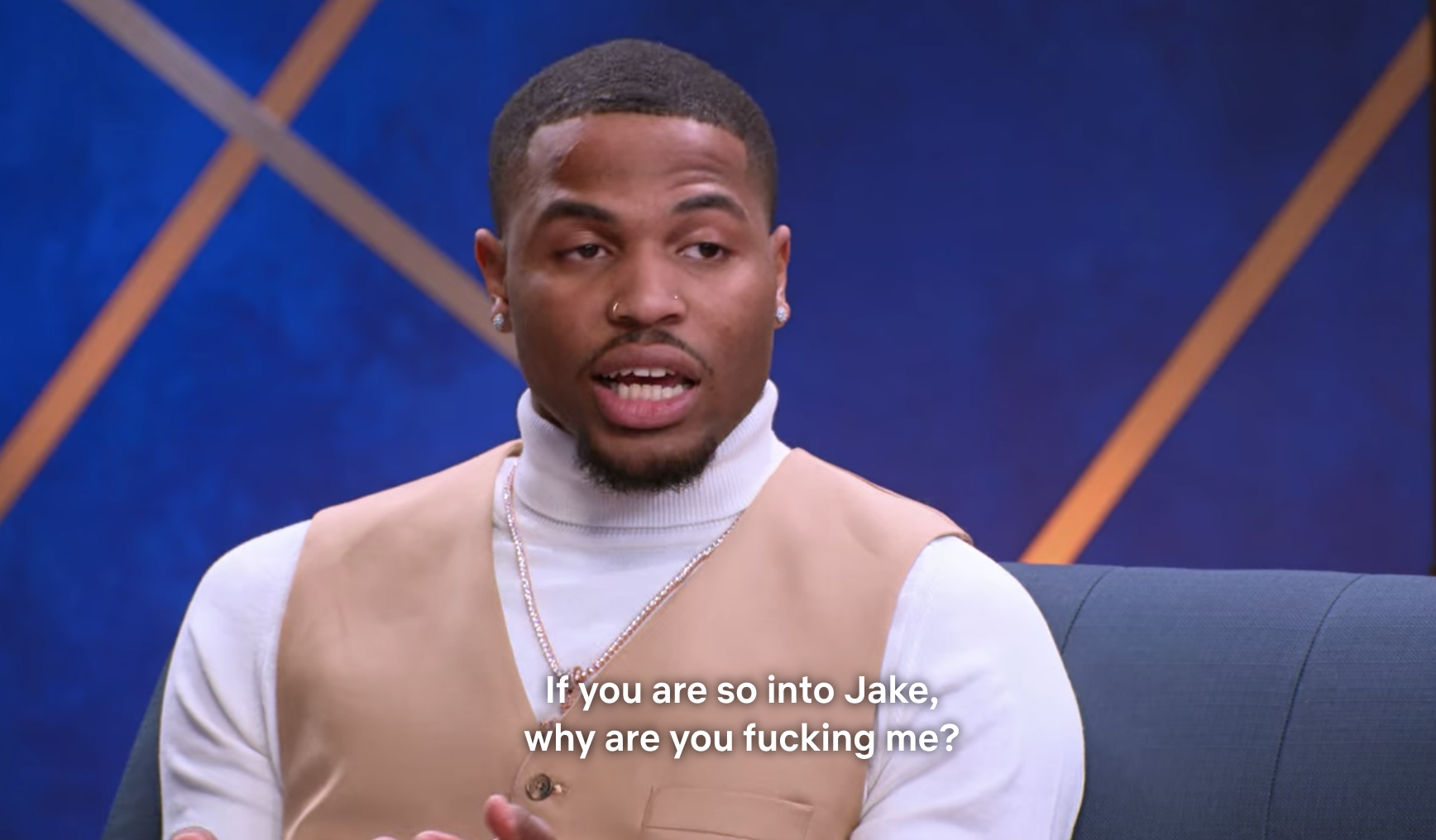 Netflix
They weren't fucking every day though, according to Rae.
14.
And when Vanessa asked Zay about the night he stayed out all night and he said he passed out at a friend's house.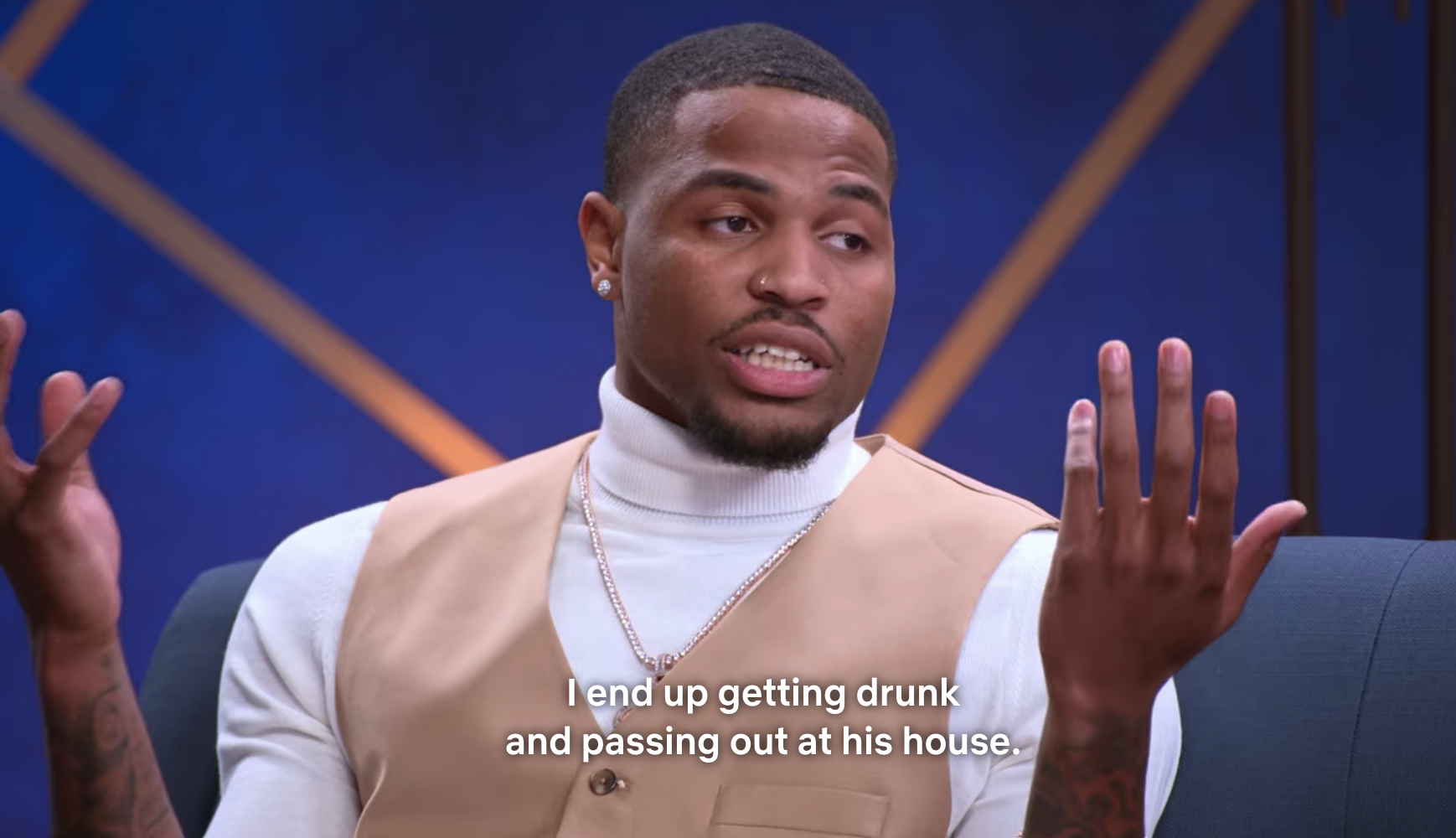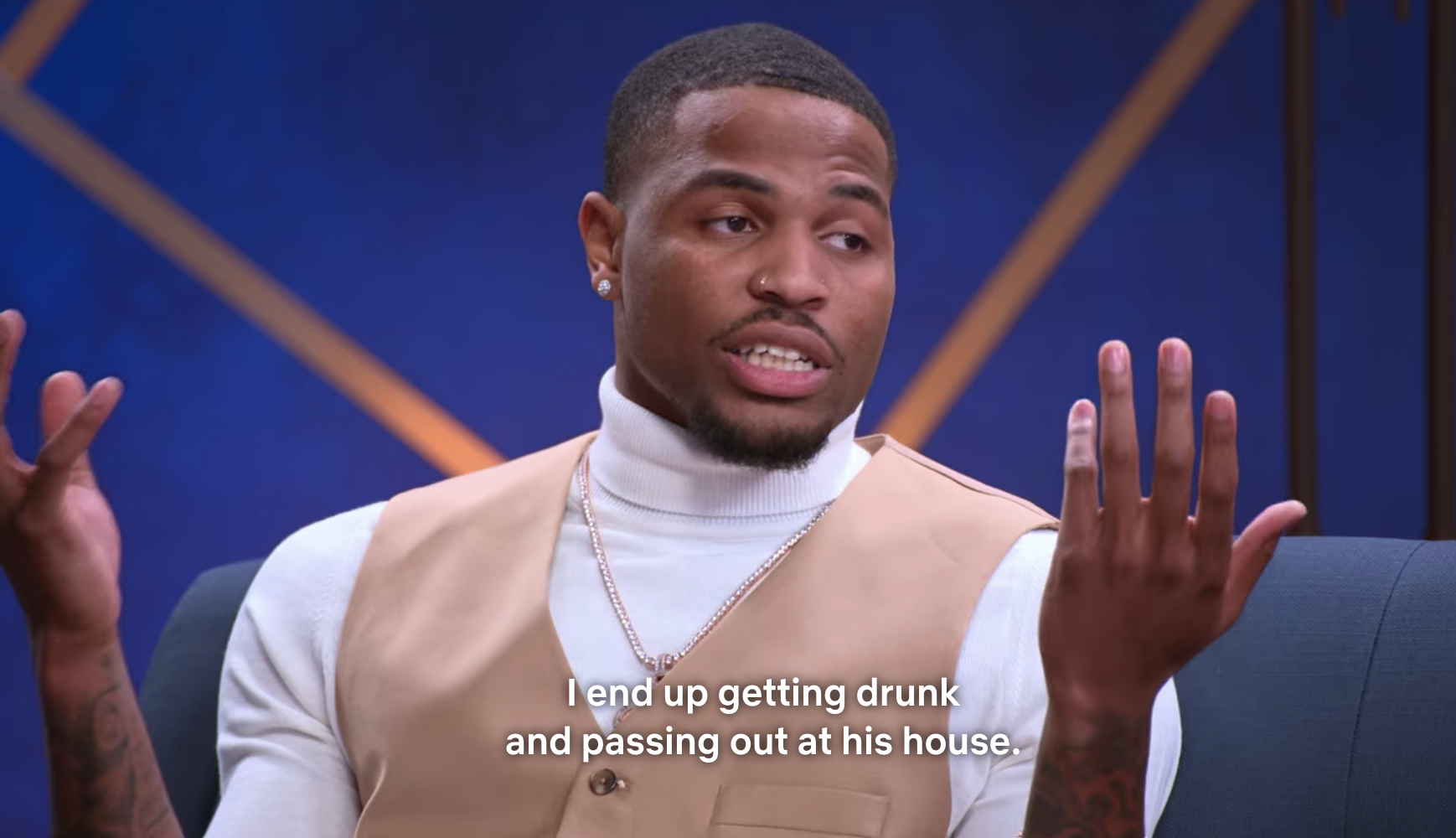 Netflix
One thing I found notable was what wasn't mentioned — the fact that the ensuing fight between Rae and Zay turned physical.
15.
When Rae said that she was romantically involved with a woman.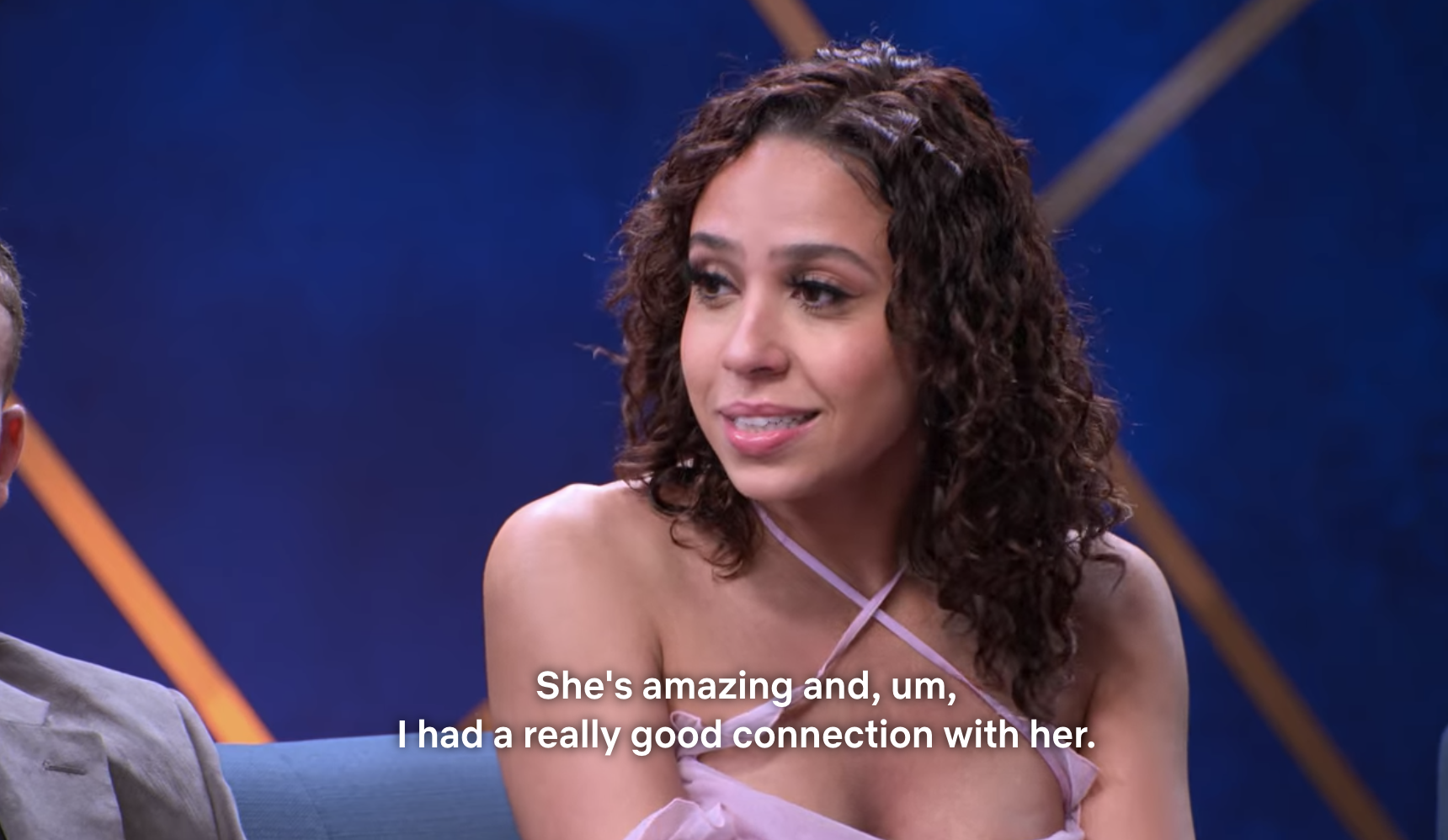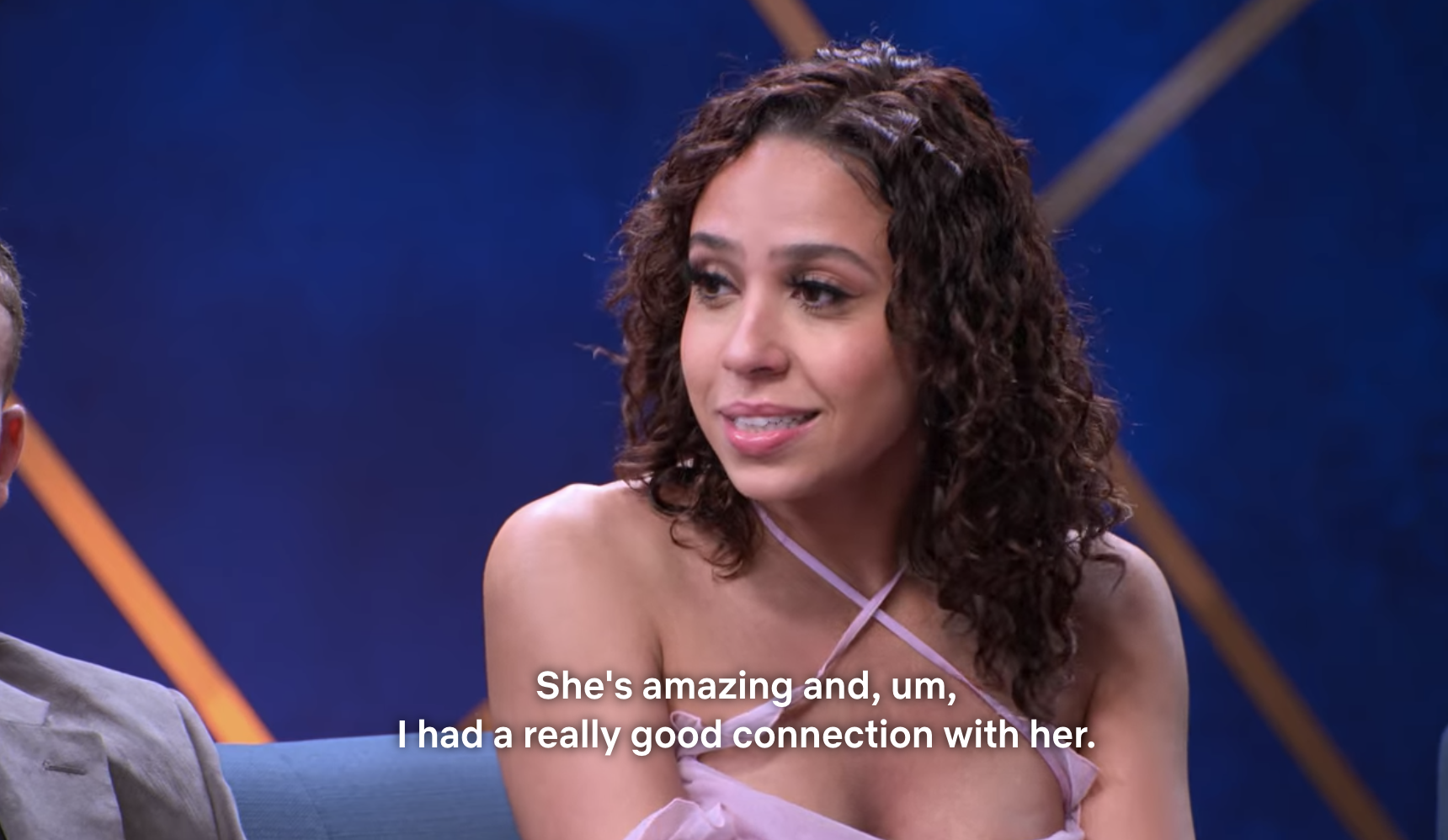 Netflix
Good for her!
16.
When Rae said that Zay never told her about what happened with Shanique, even when Rae and Shanique started a friendship.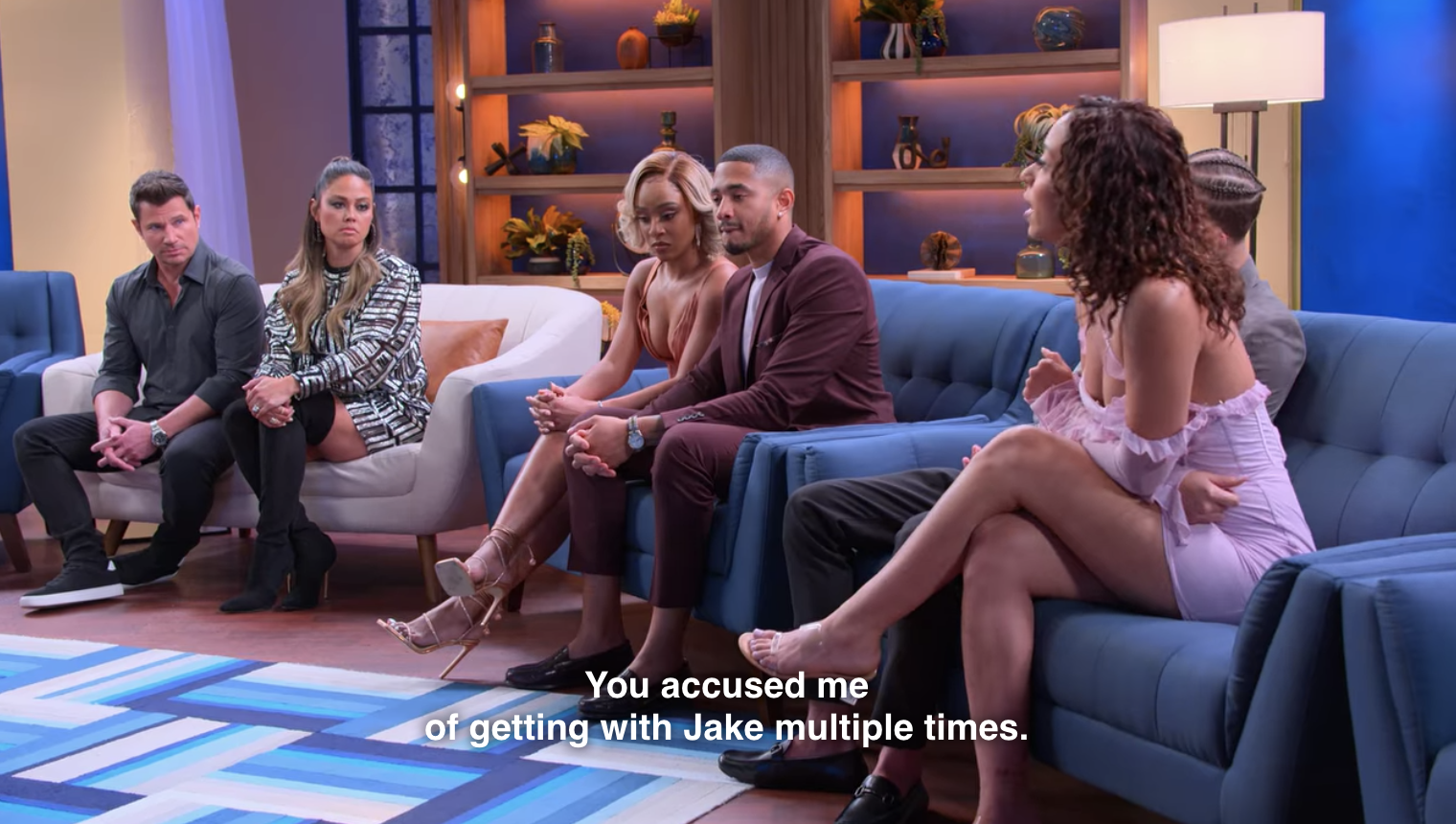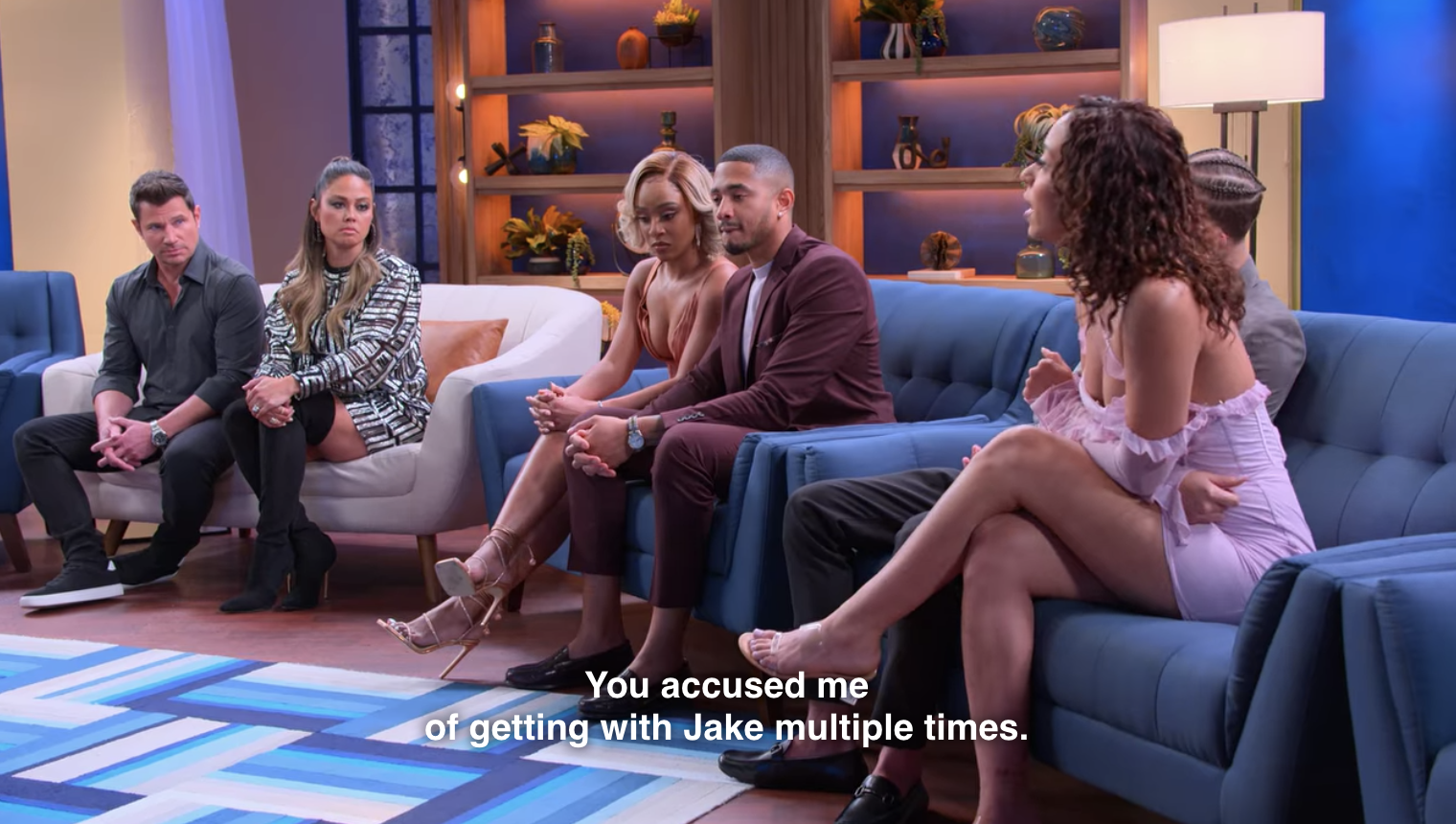 Netflix
It's worth noting here that the cast are only able to rewatch the series right before the reunion is taped — and they are kept isolated from the rest of the cast while doing so. I think the combination of timing and not having an opportunity to hash things out in private is part of why things got so emotional here.
17.
And things got very heated between Rae and Zay, leading to him to walk off set.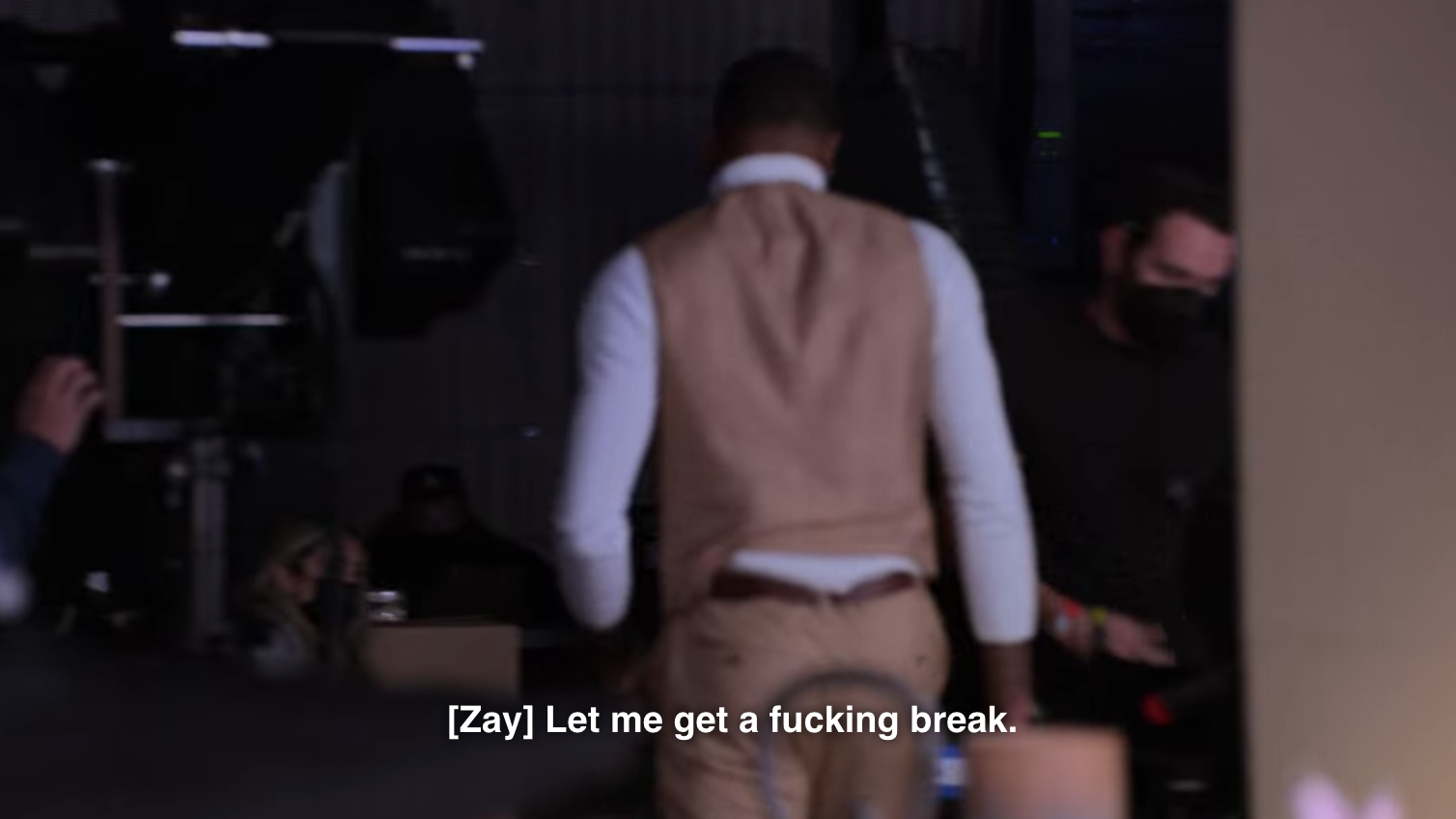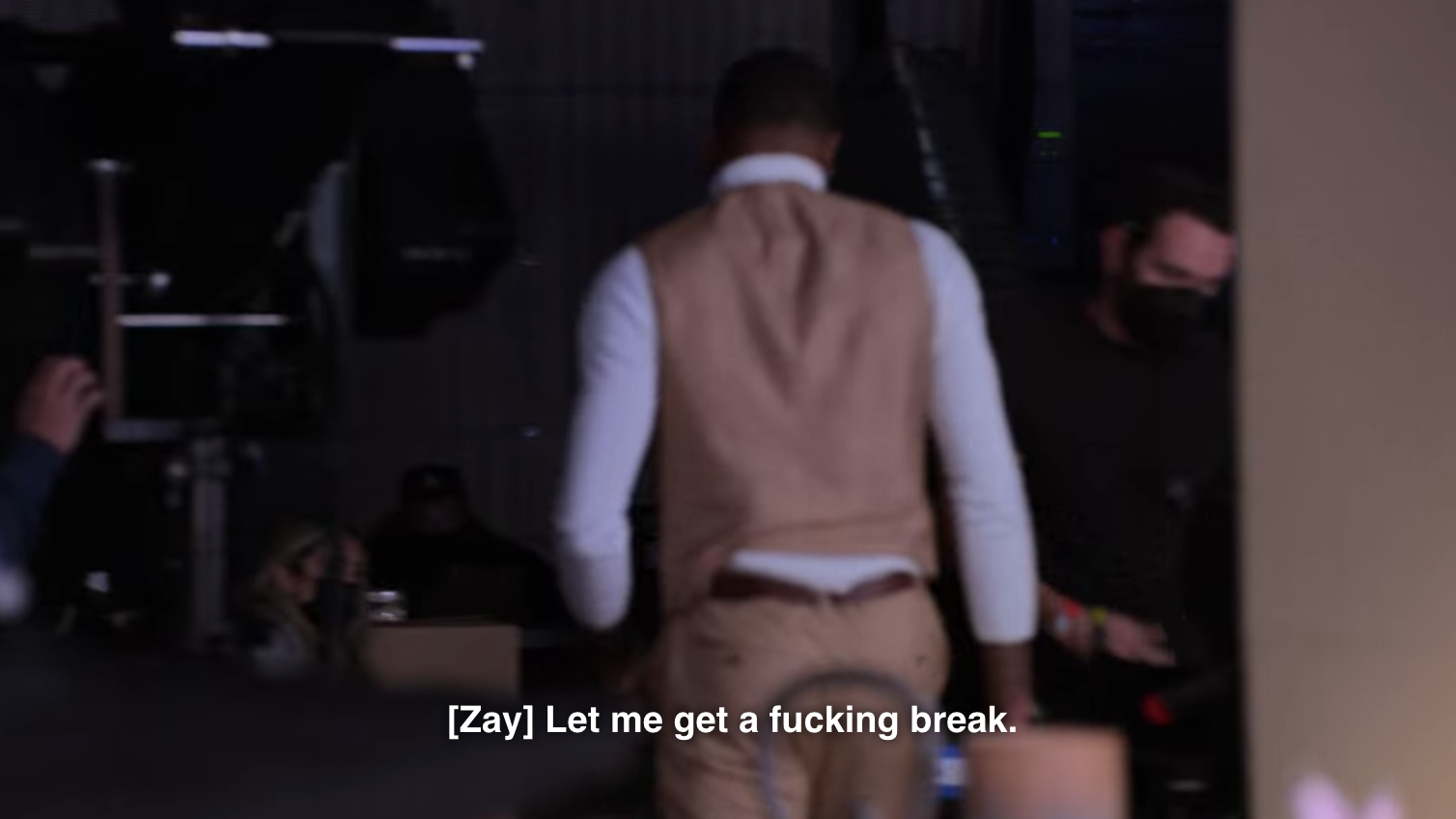 Netflix
I don't even have any snarky comments here, this was painful to watch.
18.
When Shanique revealed that she and Randall broke up for six months after the show.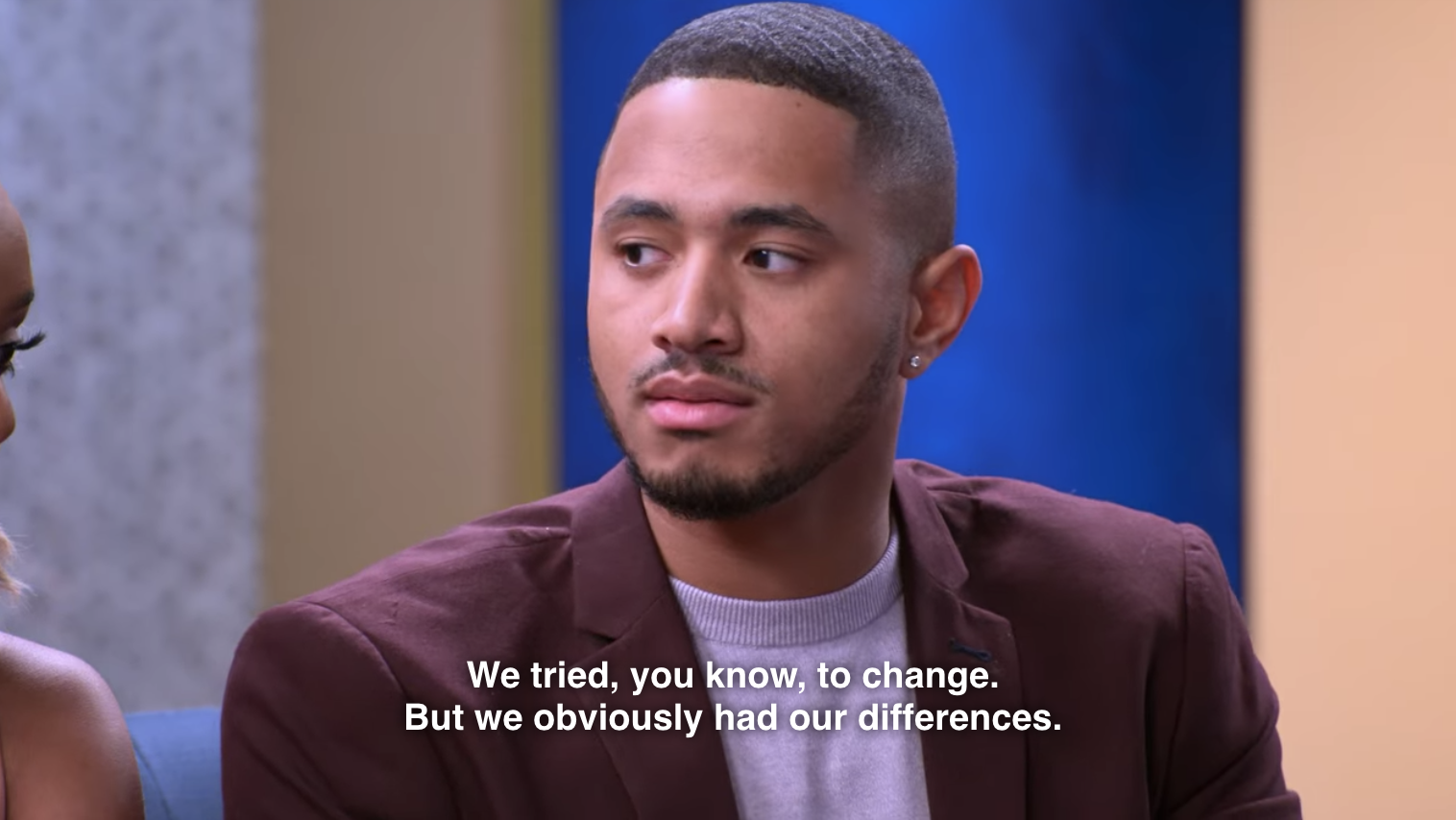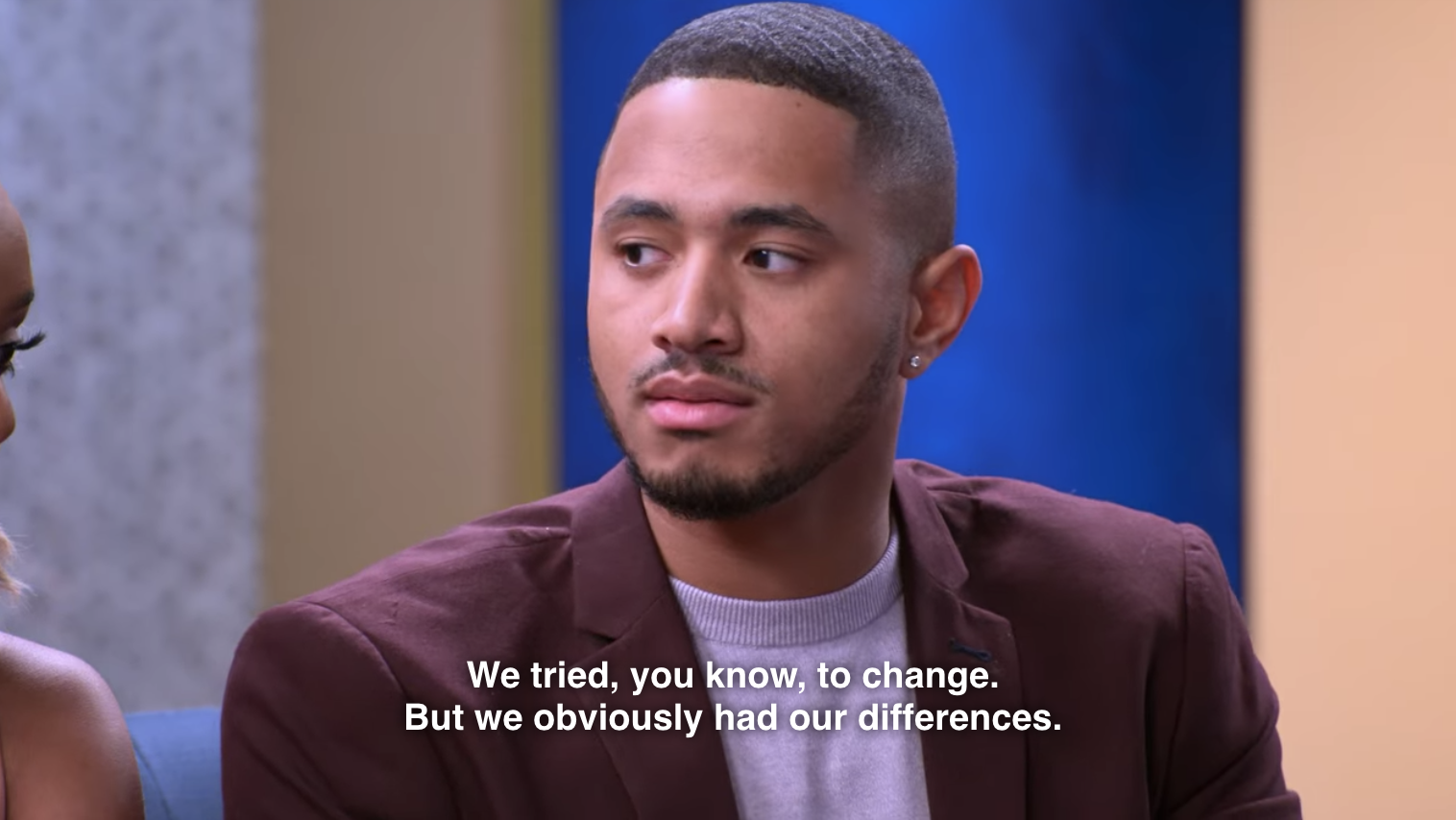 Netflix
Vanessa Lachey then went straight for the chaos and asks if the two dated other people during their time apart — to which Randall replied that he largely spent the time mourning loved ones.
19.
And the Lacheys took a moment to say how much they can "relate," lest we forget the cursed premise of the show.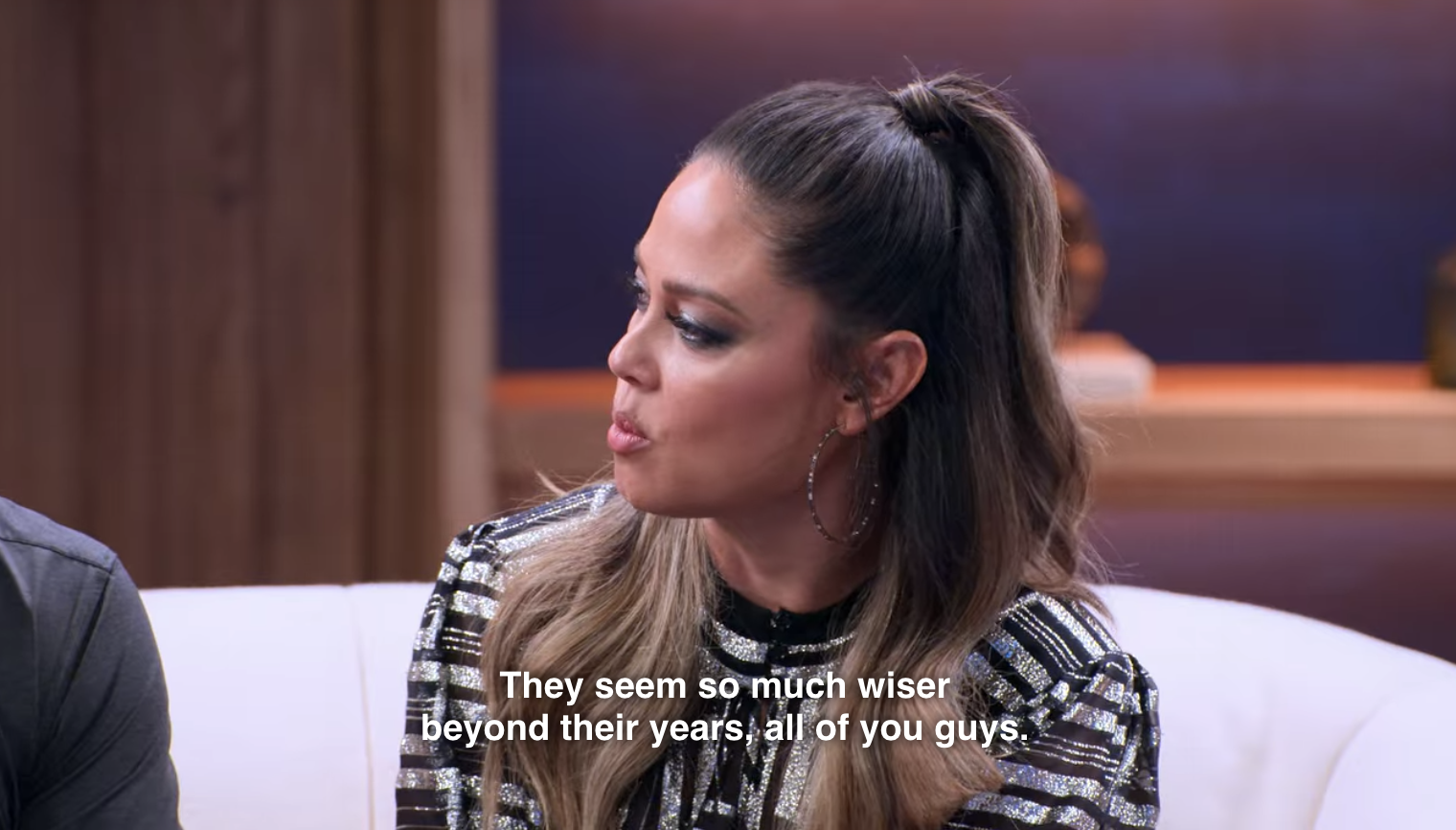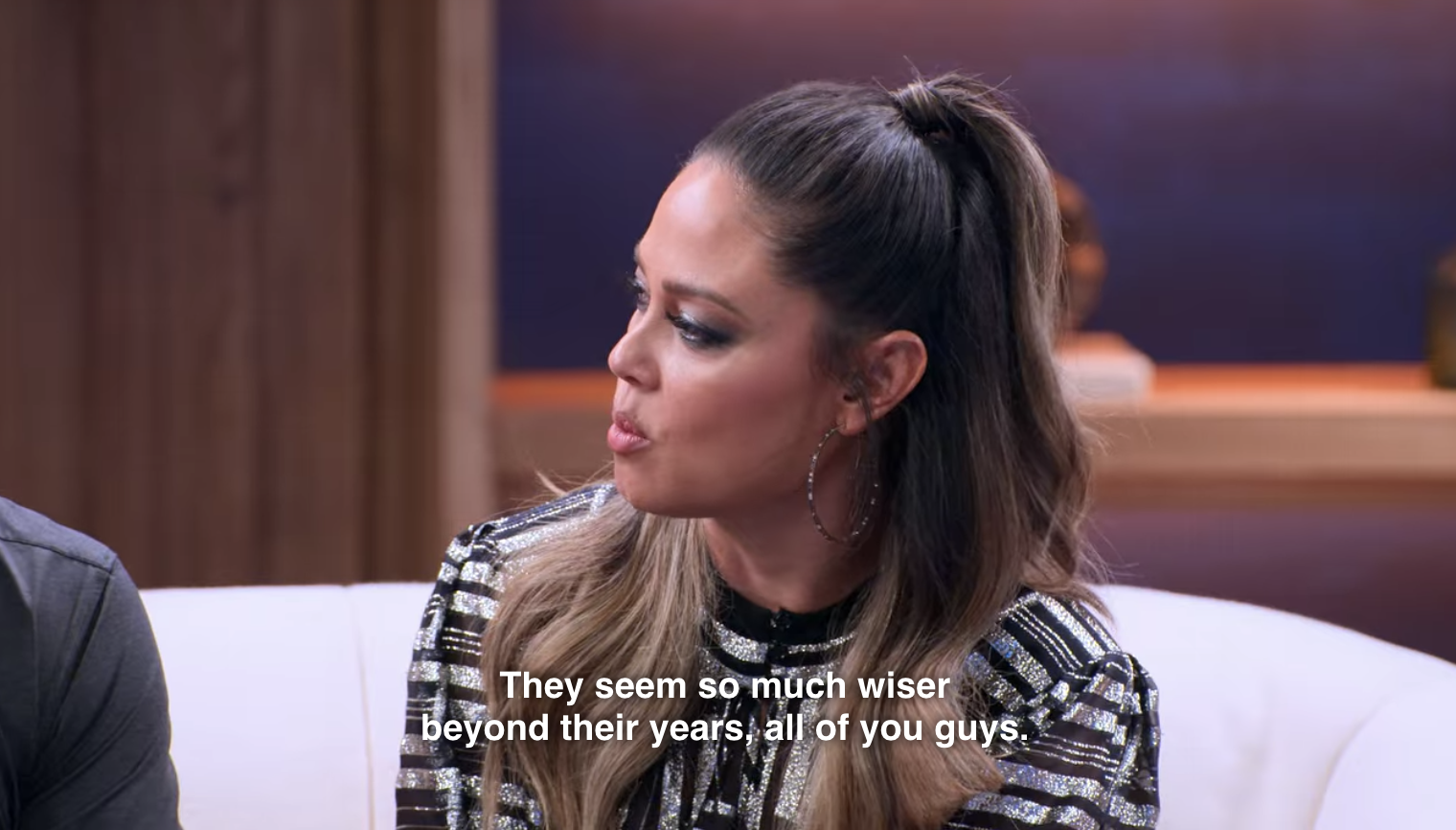 Netflix
Maybe they seem "wiser beyond their years" because some cast members were literally older than what the show presented.
20.
When everyone said they would have picked Colby if they redid the show.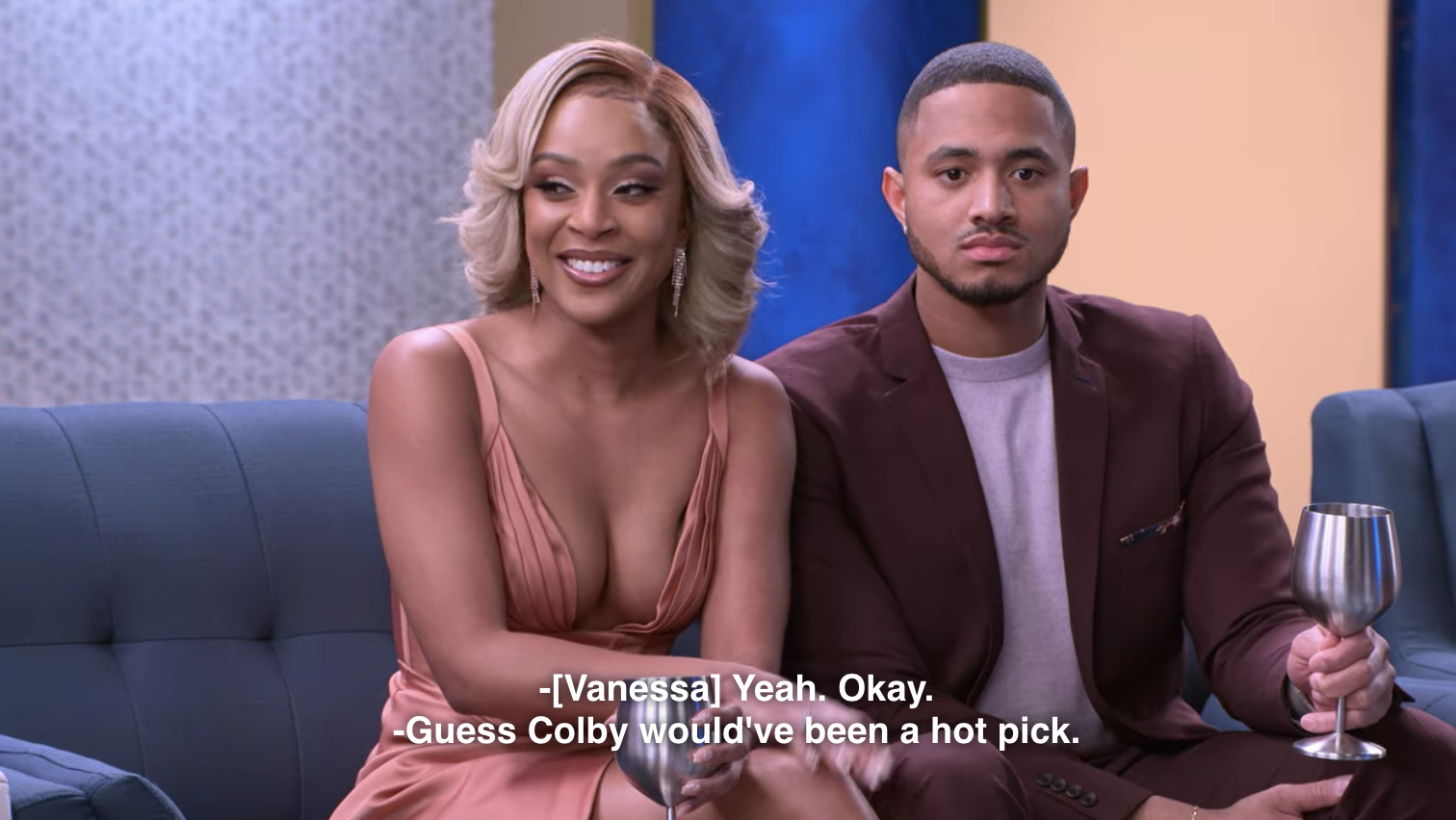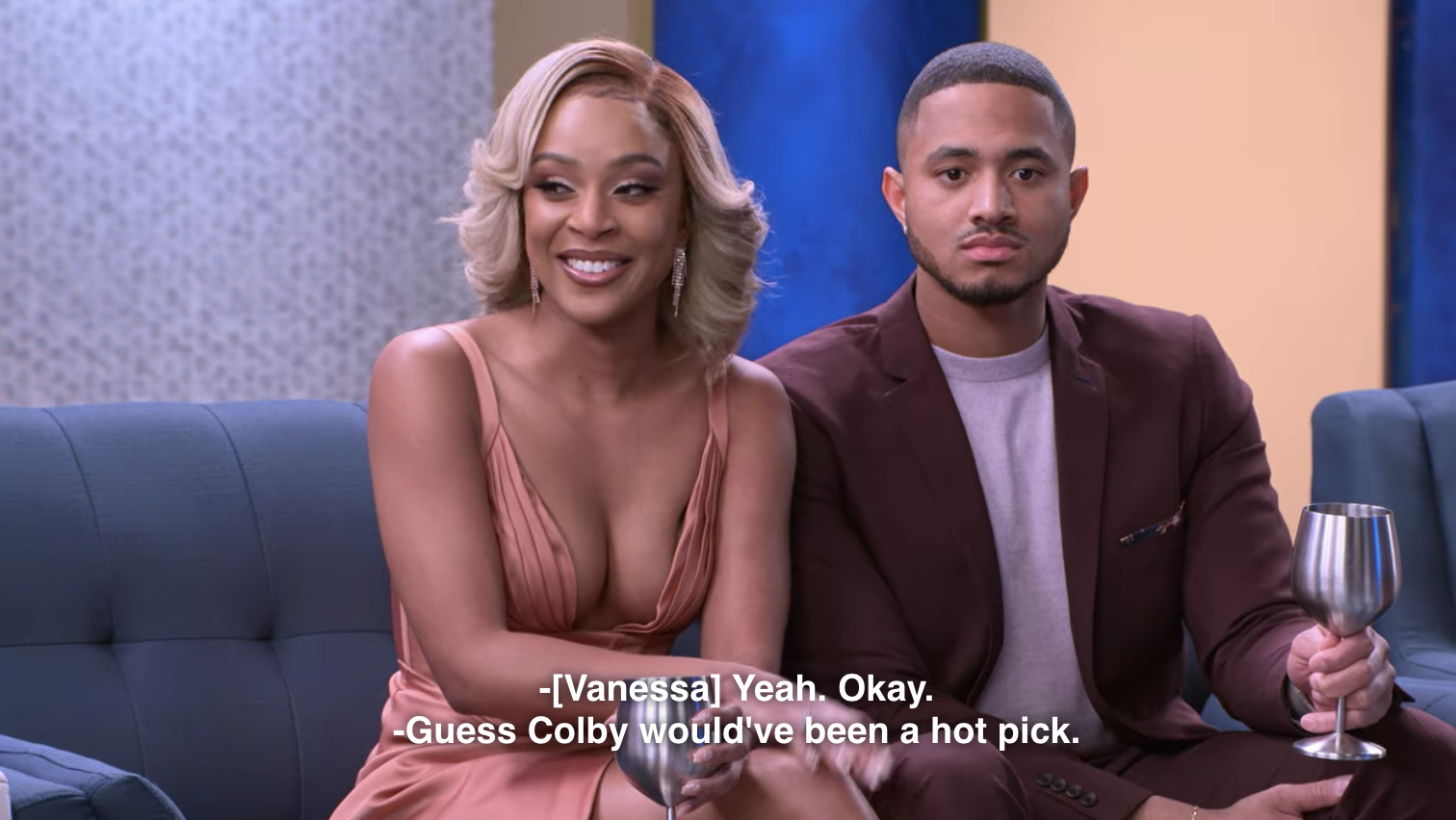 Netflix
Did we watch the same show?
21.
Finally, when Shanique said that olive oil can be doubled as lube — to which Vanessa Lachey recommended coconut oil.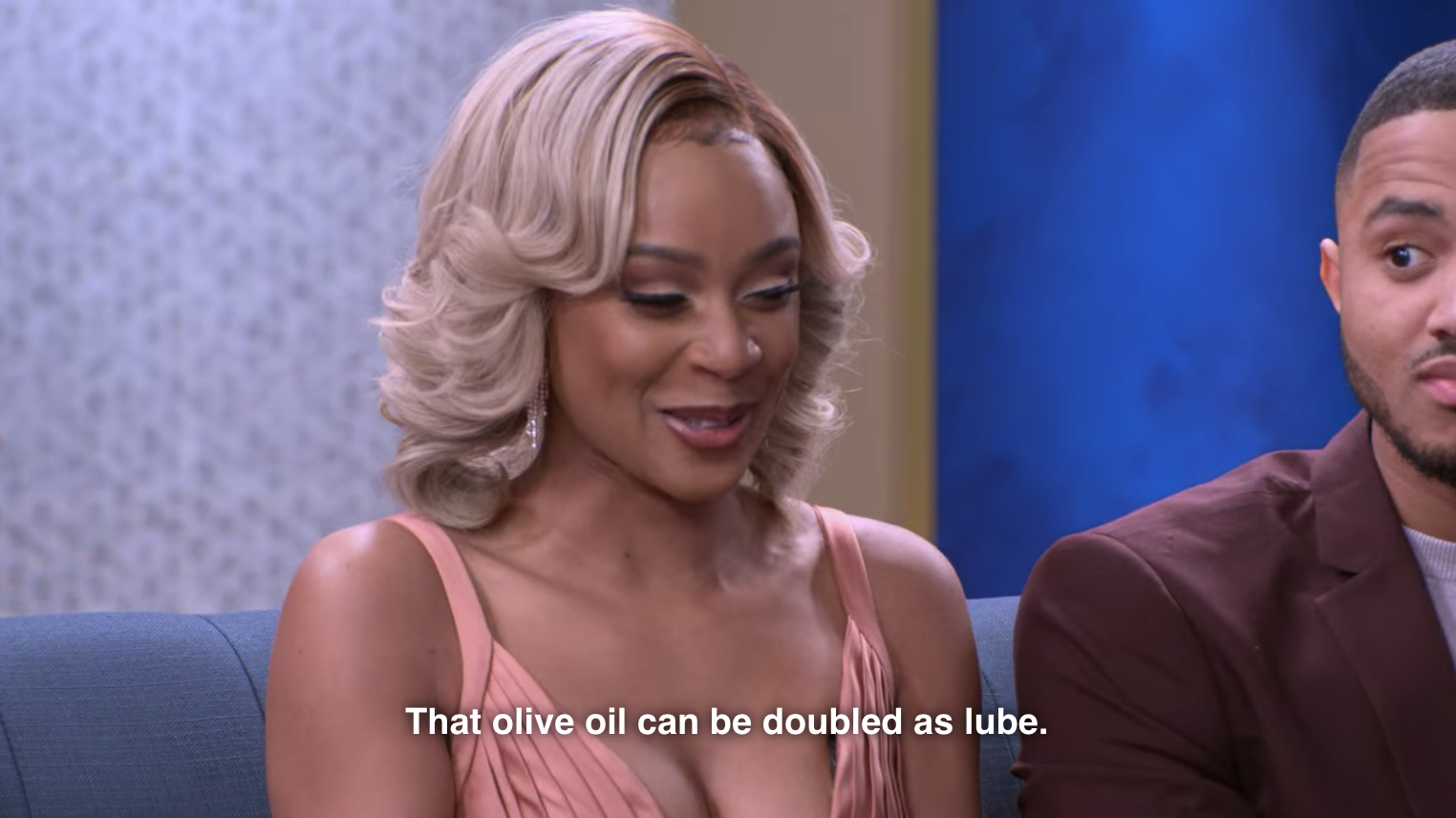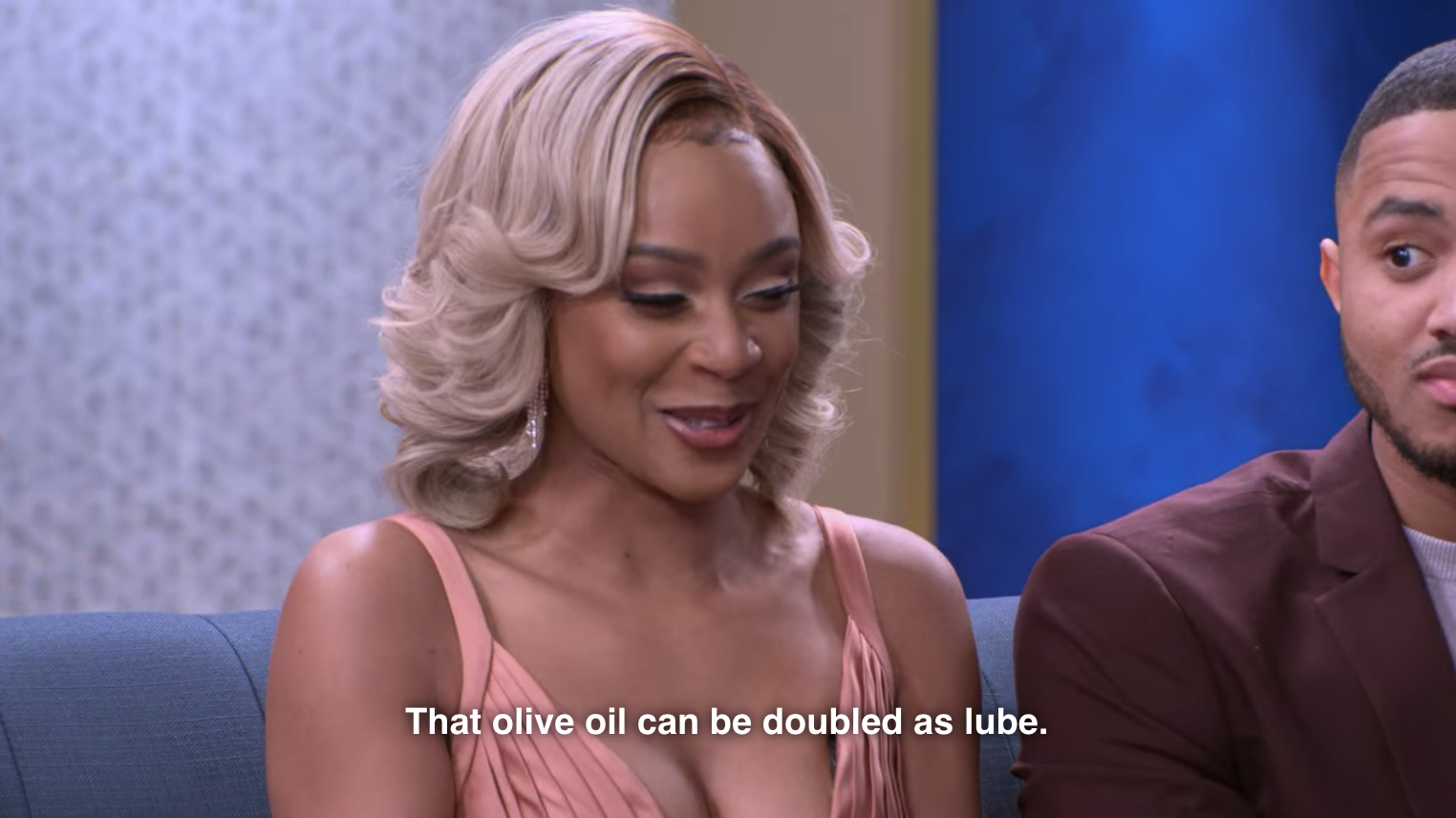 Netflix
PSA: DO NOT USE OIL-BASED LUBE (OR LITERAL OLIVE OIL) IF YOU ARE USING LATEX CONDOMS!
There we have it! If you want to read a whole bunch of behind-the-scenes facts from this season, click right here.