On April 22, Netflix will drop Heartstopper, an eight-episode show based on a series of graphic novels by author and illustrator, Alice Oseman.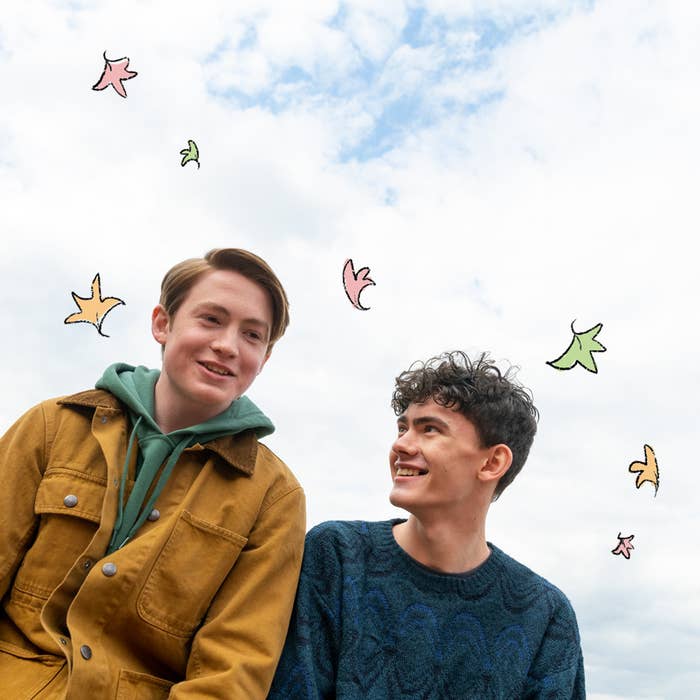 Rob Youngson via Netflix
The story follows two teenage classmates, Nick Nelson and Charlie Spring. Nick is a popular, even-keeled student in year 11, while Charlie is a sensitive overthinker in year 10 who is openly gay. As a friendship develops between the two, romantic feelings also begin to emerge. Nick and Charlie explore this heartfelt relationship while their loyal friends support them in living out their truth.
Here are 14 reasons you should definitely check out Heartstopper.
1.
Real teens are taking on the lead roles.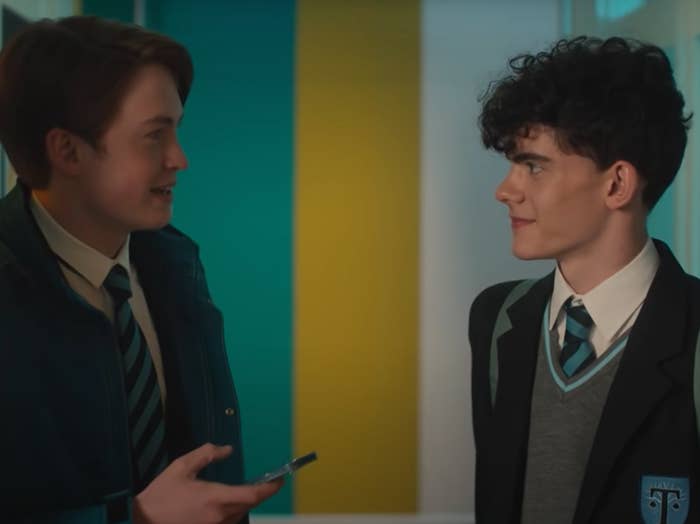 See-Saw Films / Via youtube.com
Alice told The Guardian in March 2022 she feels "there aren't enough shows where teens are played by real teens." This led to casting 18-year-old actors, Kit Connor and Joe Locke, as Nick and Charlie to more authentically depict the teenage experience.
2.
Alice used personal memories when forming the Heartstopper plot.
View this photo on Instagram
aliceoseman/Instagram / Via instagram.com
When asked how she ensures stories involving queer characters are written with respect, Alice explained to writer Sean Z. that she tends to draw from her real-life circumstances. This was the case for Heartstopper, including how Charlie and Nick attend an all-boys school in England.
"Often for me, it's taking elements of my personal experience as a queer person," Alice said in the May 2021 interview. "Much of Heartstopper comes from my own life – I too went to a single-sex grammar school in a conservative town in the south-east of England, and the world of Heartstopper and the people in it are all inspired by what life was like there."
3.
She also consulted with experts while writing about subjects beyond her knowledge.
View this photo on Instagram
aliceoseman/Instagram / Via instagram.com
"It's also important that when I'm writing about topics that are wildly outside of my own experience — in any of my works — I do seek out advice from others who know better!" Alice added in her interview with Sean Z.
As she wrote the Hearstopper novels that provide the foundation for the new series, Alice did her research and listened to the feedback of sensitivity readers. Furthermore, if she analyzed a subject and found that she was too unfamiliar with it, she didn't include it in the story.
"Sensitivity readers are a great example of [where to get advice from], and I've had really positive experiences with people I've hired to read over my work," she said. "Research is important too — following people online, watching YouTube videos of people talking about their experiences, reading firsthand accounts and articles. There's so much information out there that can help you! And knowing when it's simply not your place to explore a topic is important too."
4.
Heartstopper challenges LGBTQ stereotypes.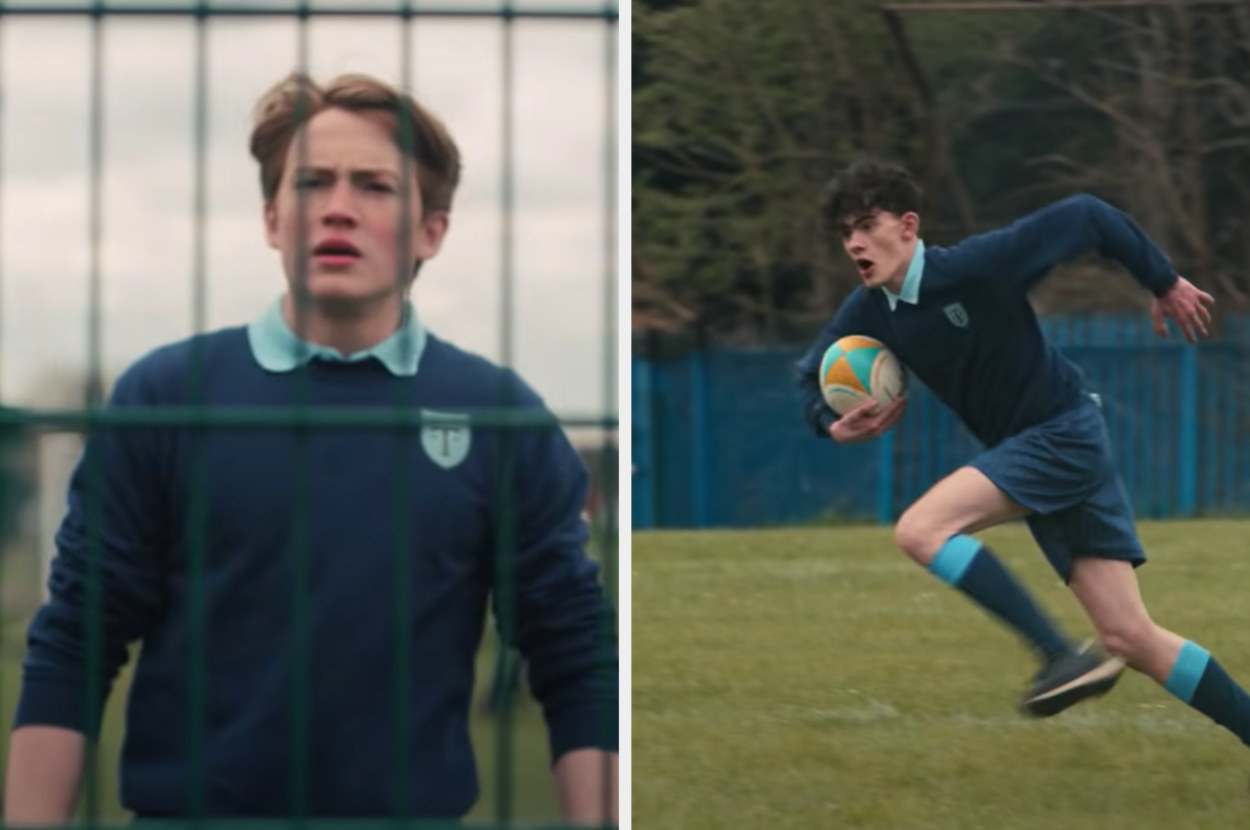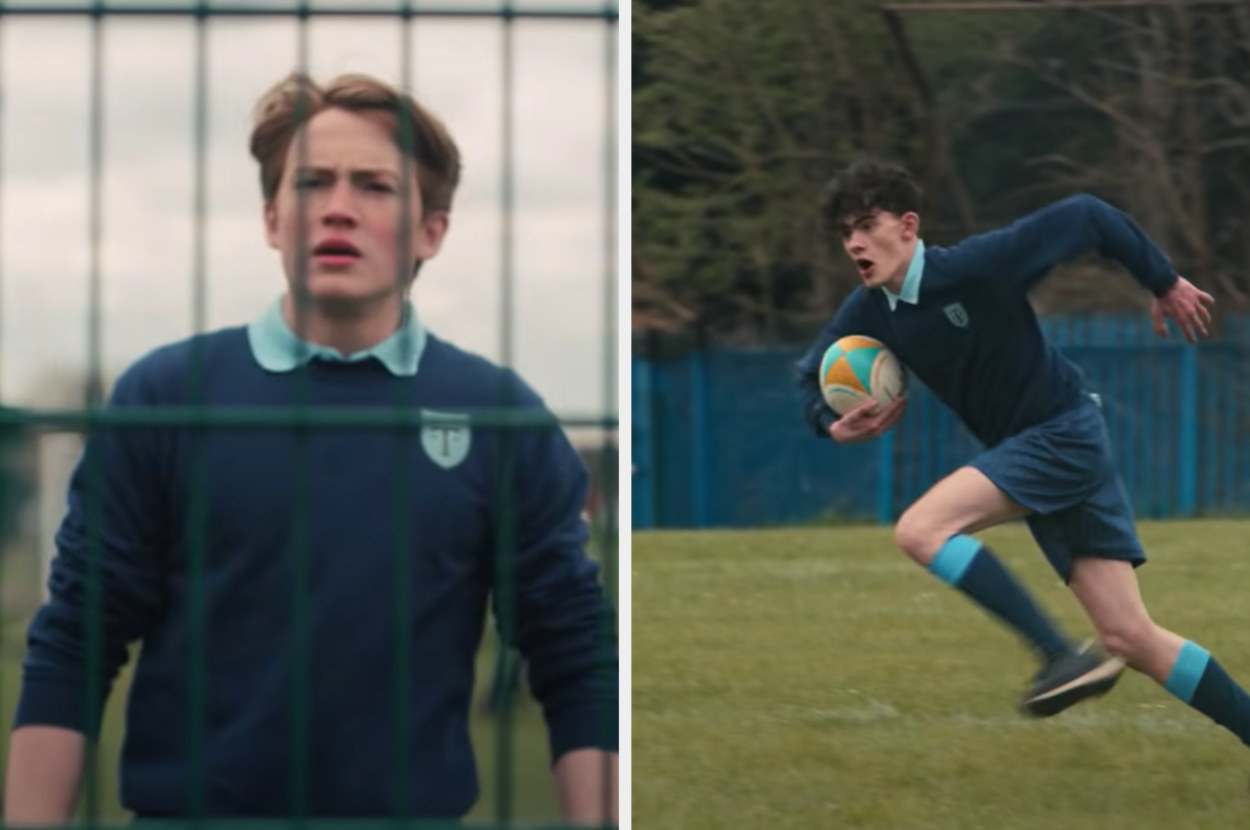 See-Saw Films / Via youtube.com
Nick is a rugby player in the Heartstopper novels and series, which leads Charlie to initially believe he's likely to be straight. While talking to The Reading Realm in May 2019, Alice explained why she chose to make an athletic teenage character part of the LGBTQ community.
"I wanted to turn those stereotypes on their head," Alice said. "Even Charlie himself is a little guilty of judging people by stereotypes — he assumes that Nick couldn't possibly be anything other than straight, purely because Nick is a masculine, sport-loving guy."
In addition, Charlie thinks he wouldn't excel in rugby because he's smaller in stature than most players. Nick's teammates question Charlie's athletic potential due to his sexuality, but he displays a natural talent for rugby when he gives it a try.
"I wanted to challenge the idea that a person's sexuality is determined by their appearance or their interests, or vice versa. People can be complex and multi-faceted," Alice added.
5.
One of its young leads is already a veteran actor who was in Rocketman.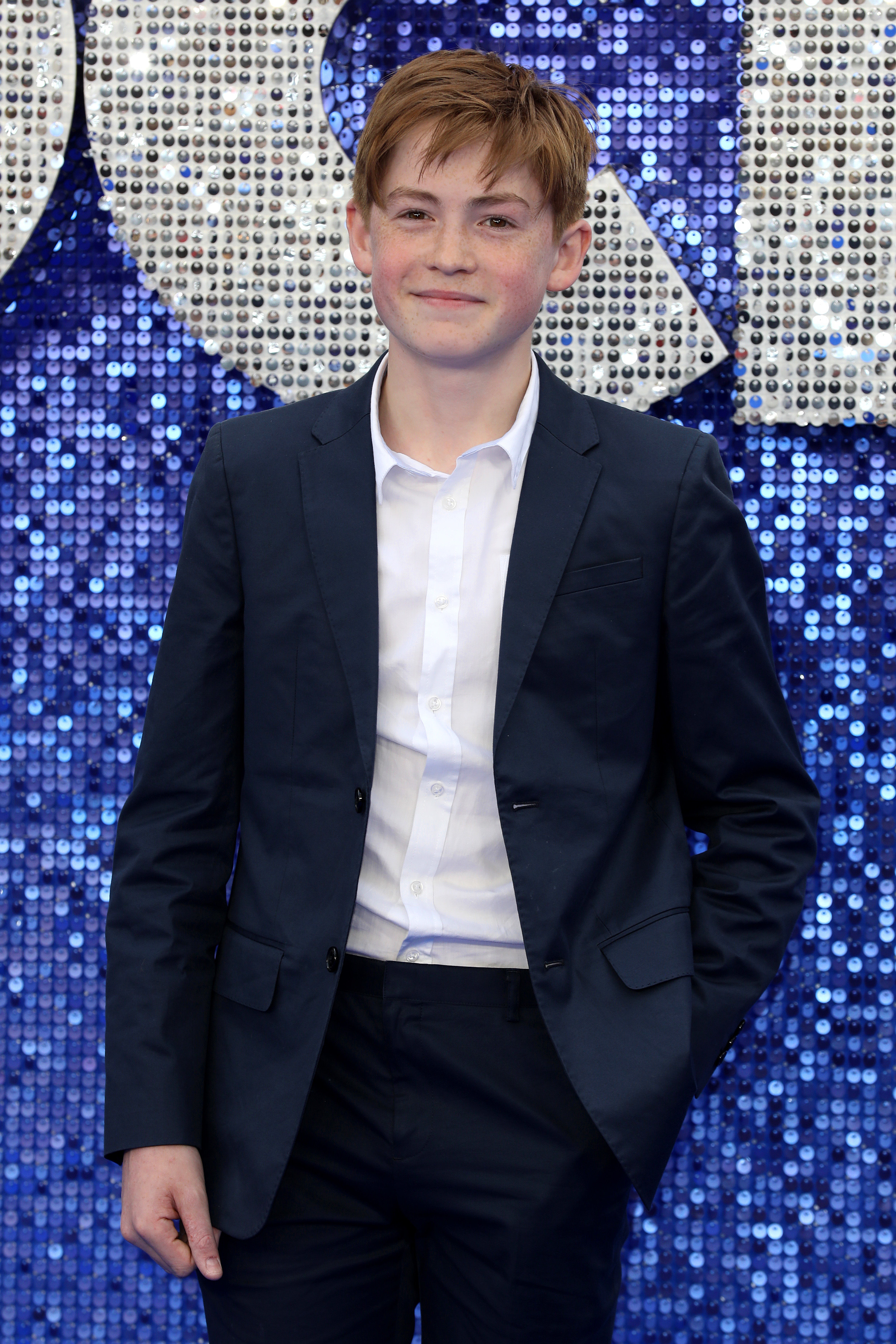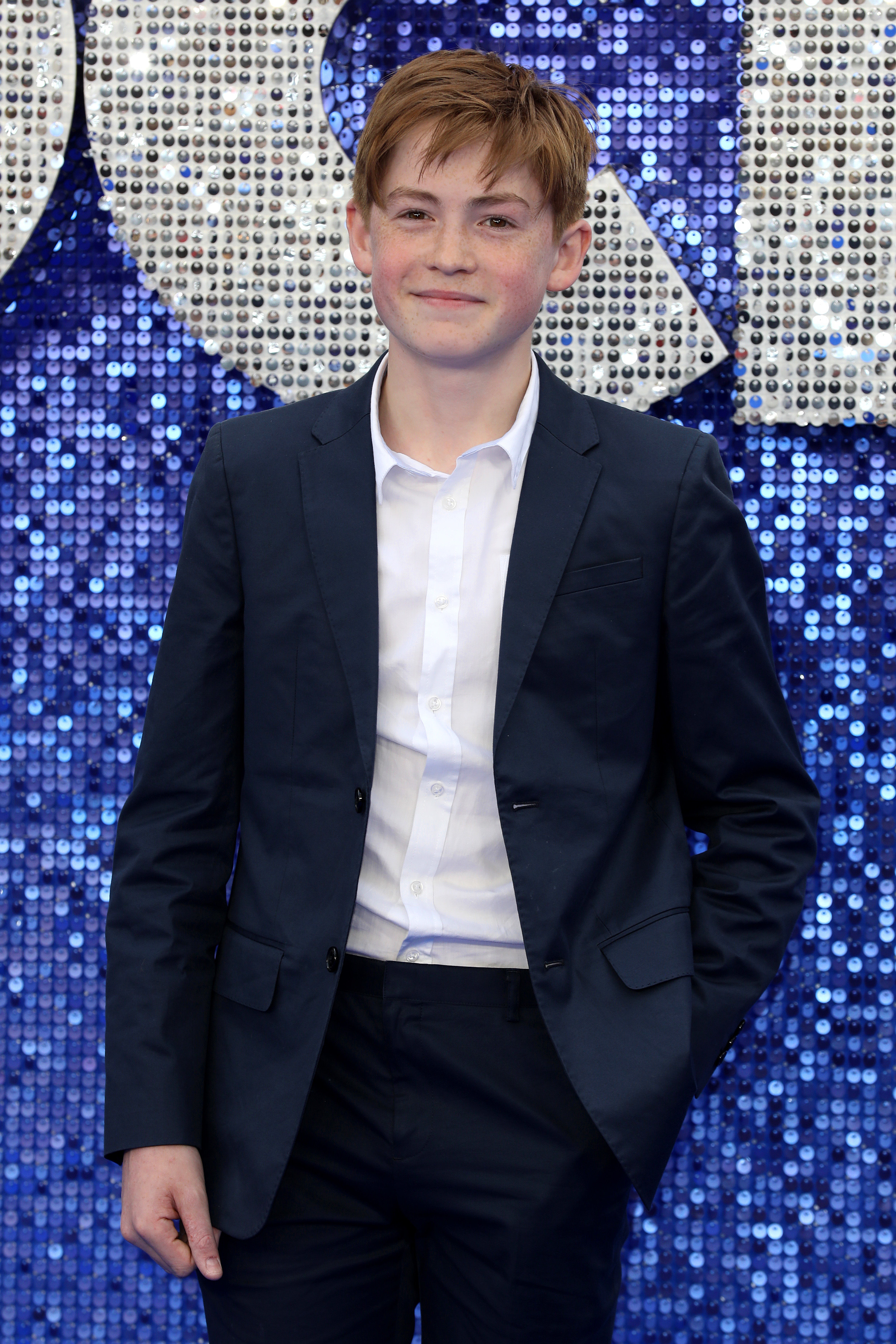 Tristan Fewings / Getty Images
Kit taking on the role of Nick in Heartstopper is his latest venture in an already impressive career. His first credited appearance was in an episode of the series Chickens in 2013 when he was nine years old. He later played a young Elton John in Rocketman and previously had a recurring role in the HBO series, His Dark Materials. Kit also has a directing and producing credit for the short, Moving, which is currently in pre-production.
6.
It includes the realities of young people navigating social media.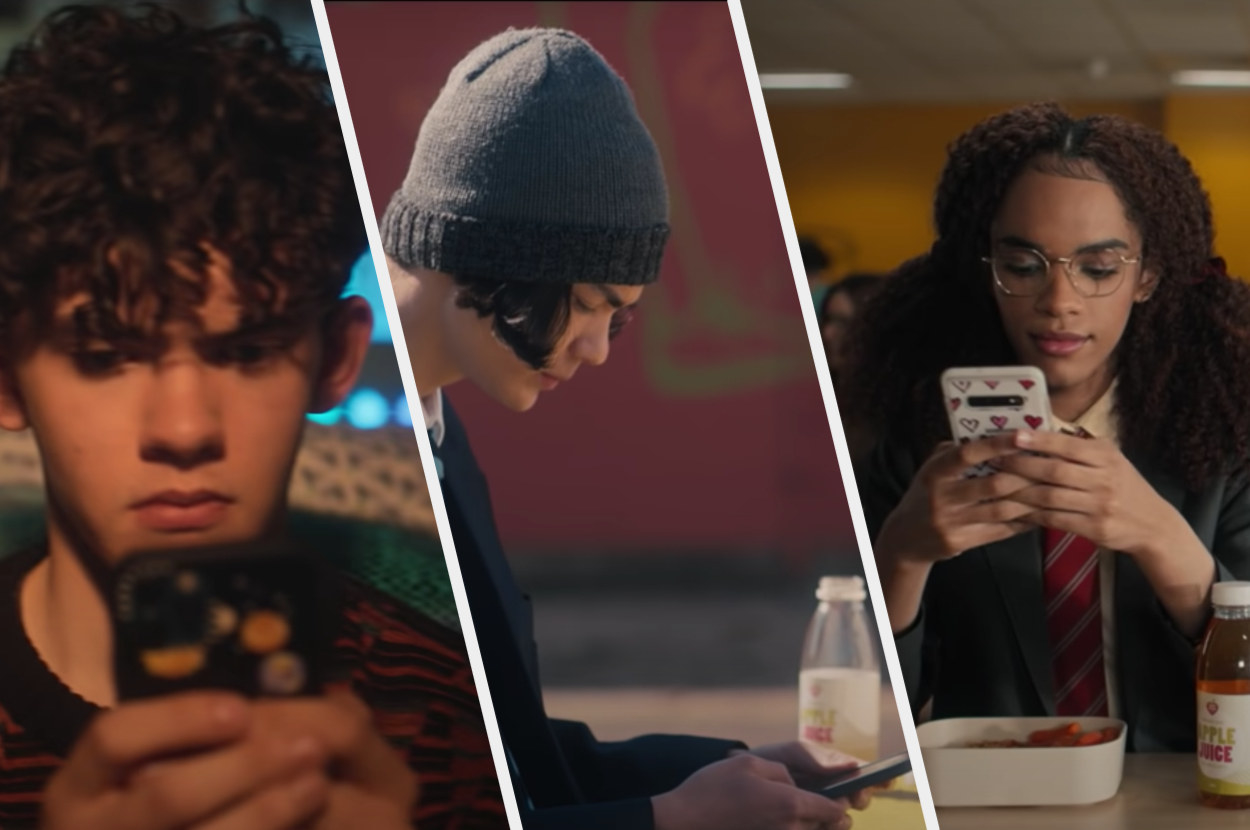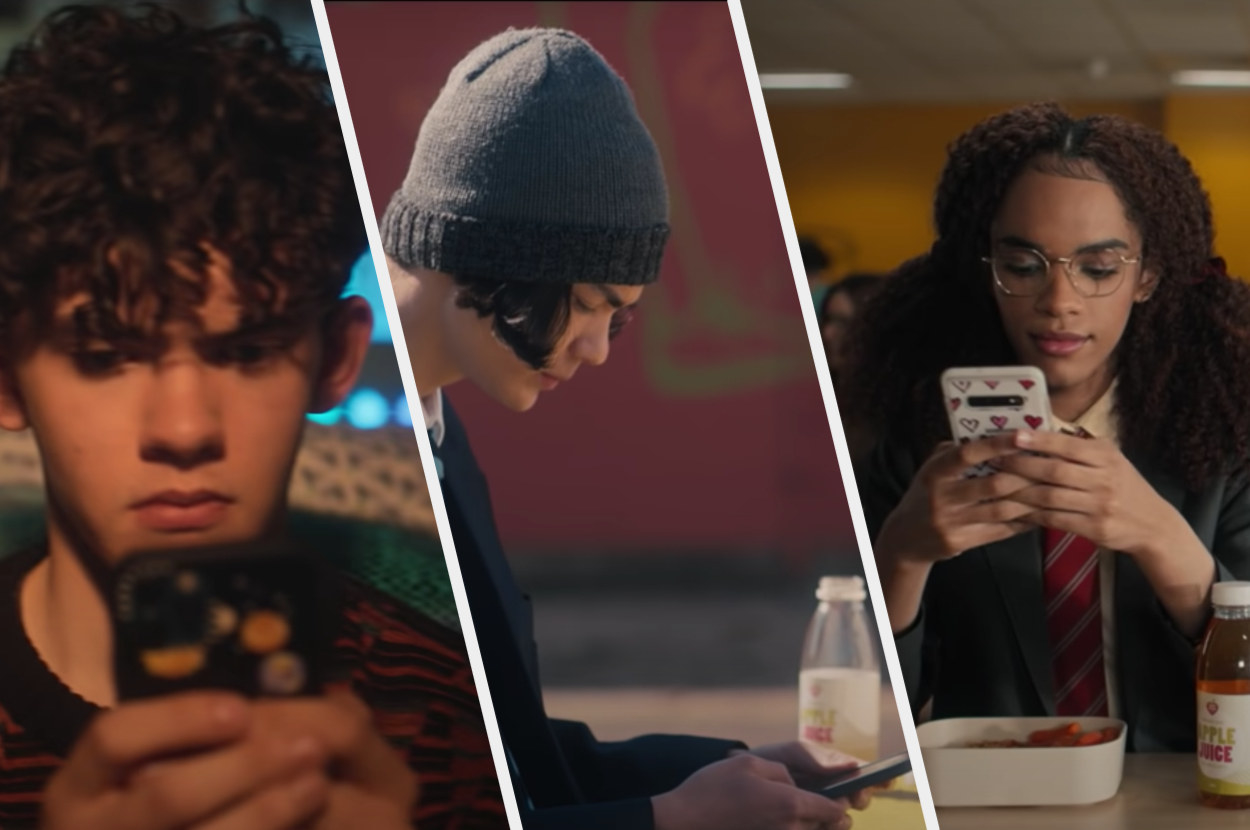 See-Saw Films / Via youtube.com
In all of her writings, Alice shows characters texting, emailing, and using social media sites. This serves the purpose of accurately representing the everyday experiences of modern teenage life.
"That's the reality for teenagers today!" Alice said in her Reading Realm interview. "Technology and the internet are an essential part of teenagers' lives, so I always include them in my stories."
7.
It brings to life a young adult story that's ready for an onscreen adaptation.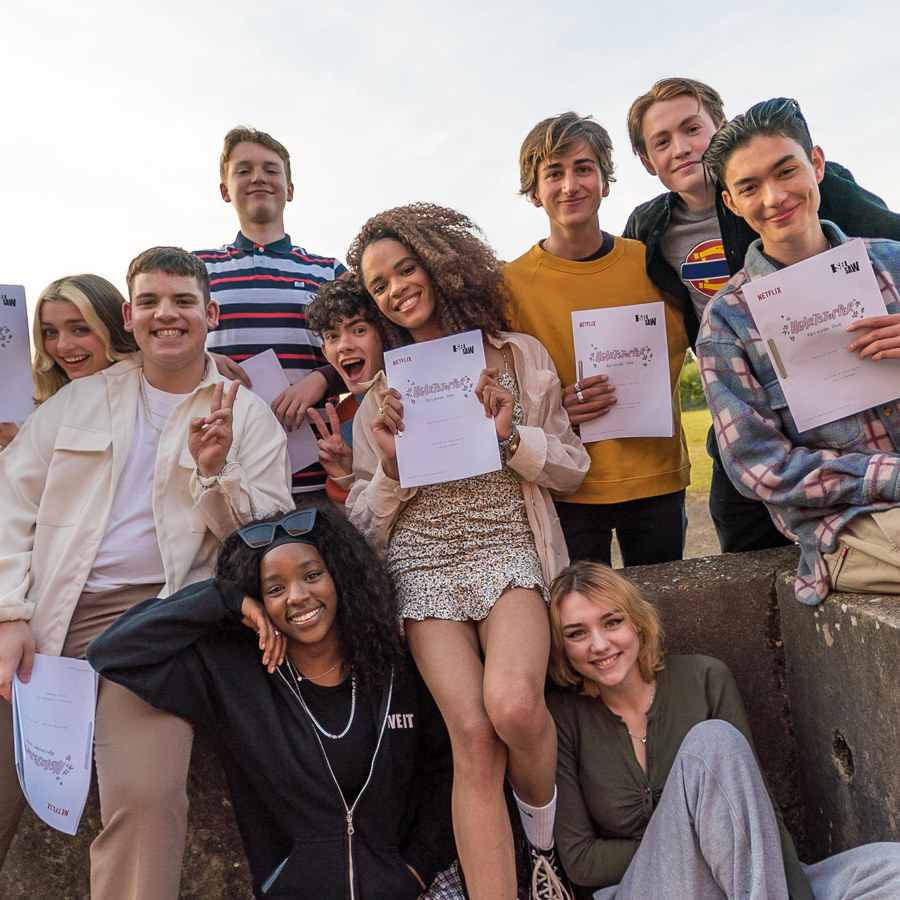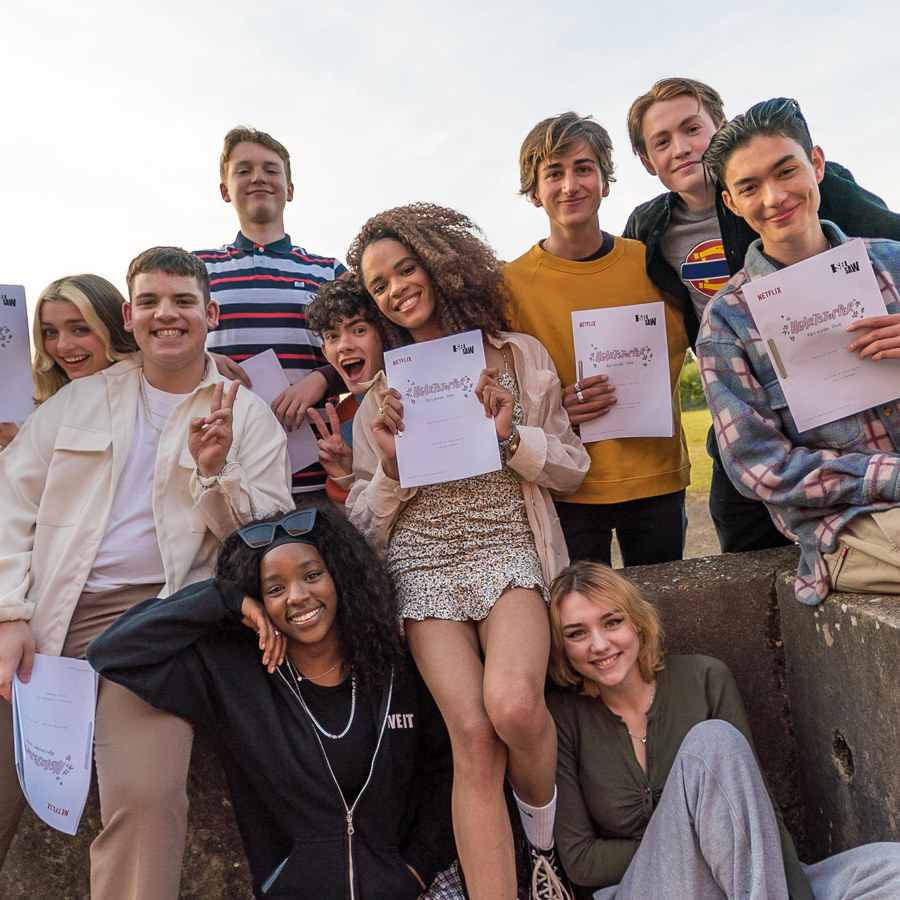 Rob Youngson via Netflix
Alice originally wrote Heartstopper as a web comic in 2016, she told the Gay Times in July 2020. This idea came from a previous novel of hers, Solitaire, which featured Nick and Charlie as supporting characters already in a romantic partnership.
After it grew an audience in 2017, she then adapted Heartstopper into a graphic novel and published it through Hachette Book Group. In the years since, the Heartstopper fanbase has continued to grow as Alice has published three subsequent volumes of the novel. She has also made a coloring book featuring art from the series, and a fifth graphic novel volume is set for release in 2023. Now, Nick and Charlie's story can be viewed by an even larger audience as it moves into its newest phase with Netflix.
8.
Joe and Kit were carefully selected to play Charlie and Nick.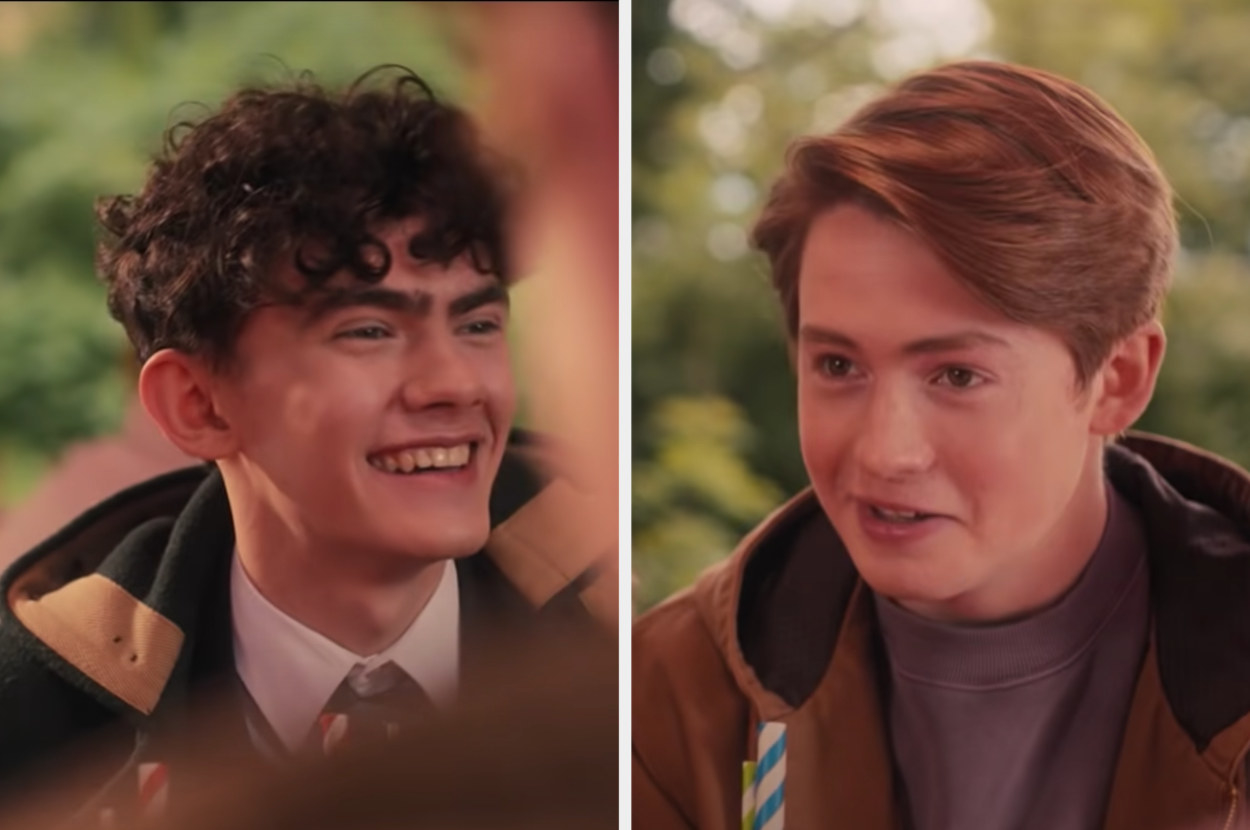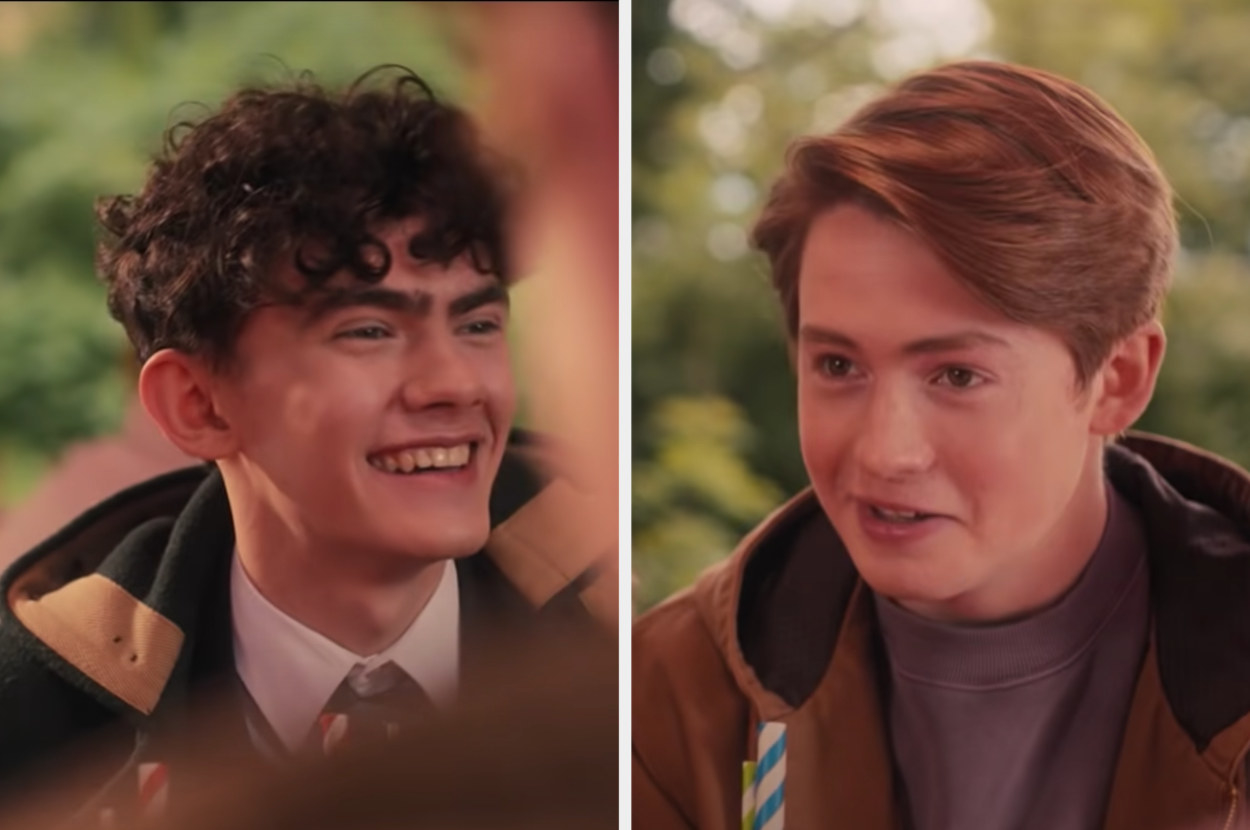 See-Saw Films / Via youtube.com
These two actors were chosen to portray the main roles in Heartstopper following an open casting call that resulted in a turnout of 10,000 hopefuls vying for these parts. Although she was once uncertain that any performers could do the characters justice, Alice has expressed her satisfaction in Joe and Kit joining the project.
"Nick and Charlie have existed as characters for almost a decade, and are two of my most beloved characters," Alice said. "I was slightly apprehensive about the casting search, but I am so happy and excited that we've cast Kit and Joe."
"I can't imagine a more perfect pair than Kit and Joe to play Nick and Charlie, and bring their joyous love story to life on screen," added the show's director, Euros Lyn.
9.
It's informative for viewers who aren't LGBTQ community members.
View this photo on Instagram
heartstoppertv / Instagram: @samanthajoly / Via instagram.com
Whether or not viewers are part of the LGBTQ community, Heartstopper is enjoyable for everyone. Similar to the novels it's based on, the Netflix show will offer an educational opportunity for straight and cisgender audience members and increase their understanding of LGBTQ topics.
"The good thing about Heartstopper is that it appeals to everyone," Alice said to the Gay Times. "Obviously it's most important for LGBTQ readers, but straight readers can enjoy it as well, and learn about the issues and tensions that young LGBTQ people face in the process. It's through stories like this that straight and cis people can improve their empathy."
10.
Supporting characters from the novel are flawlessly cast in the series.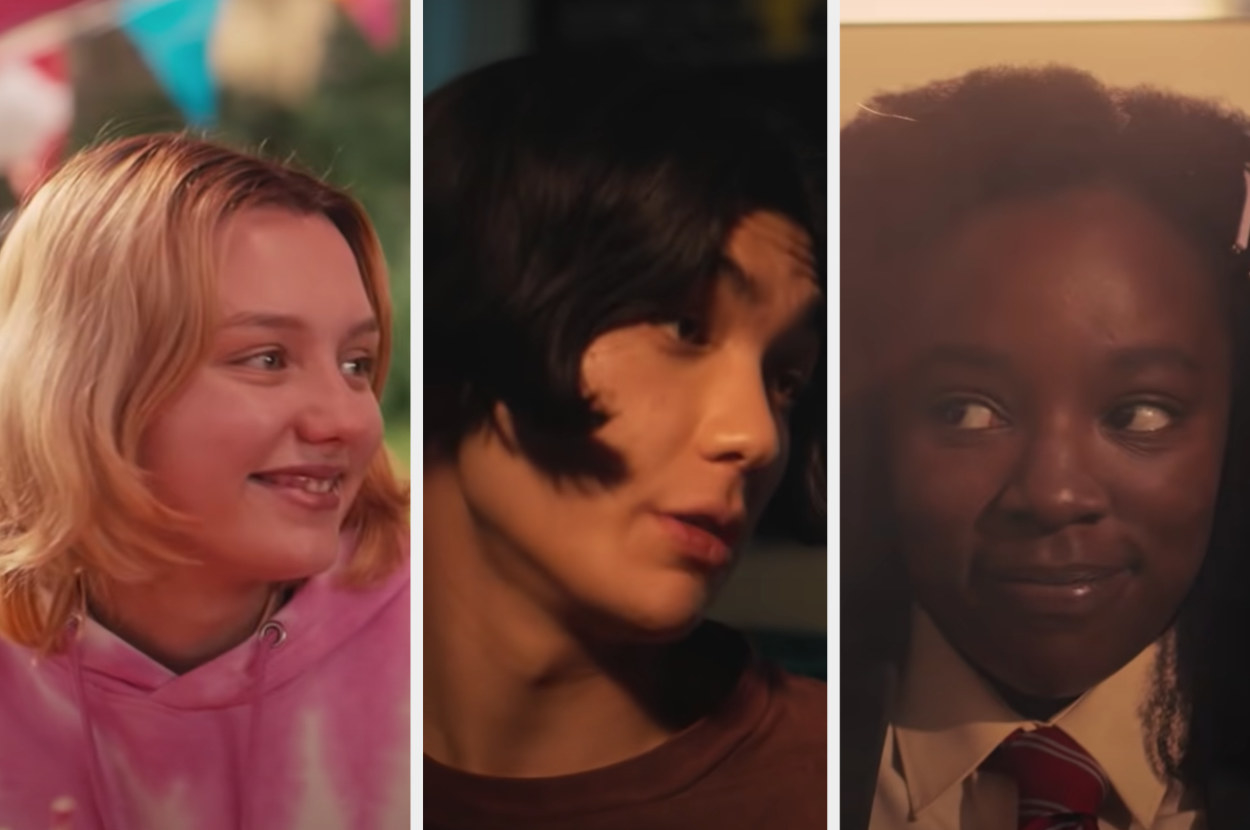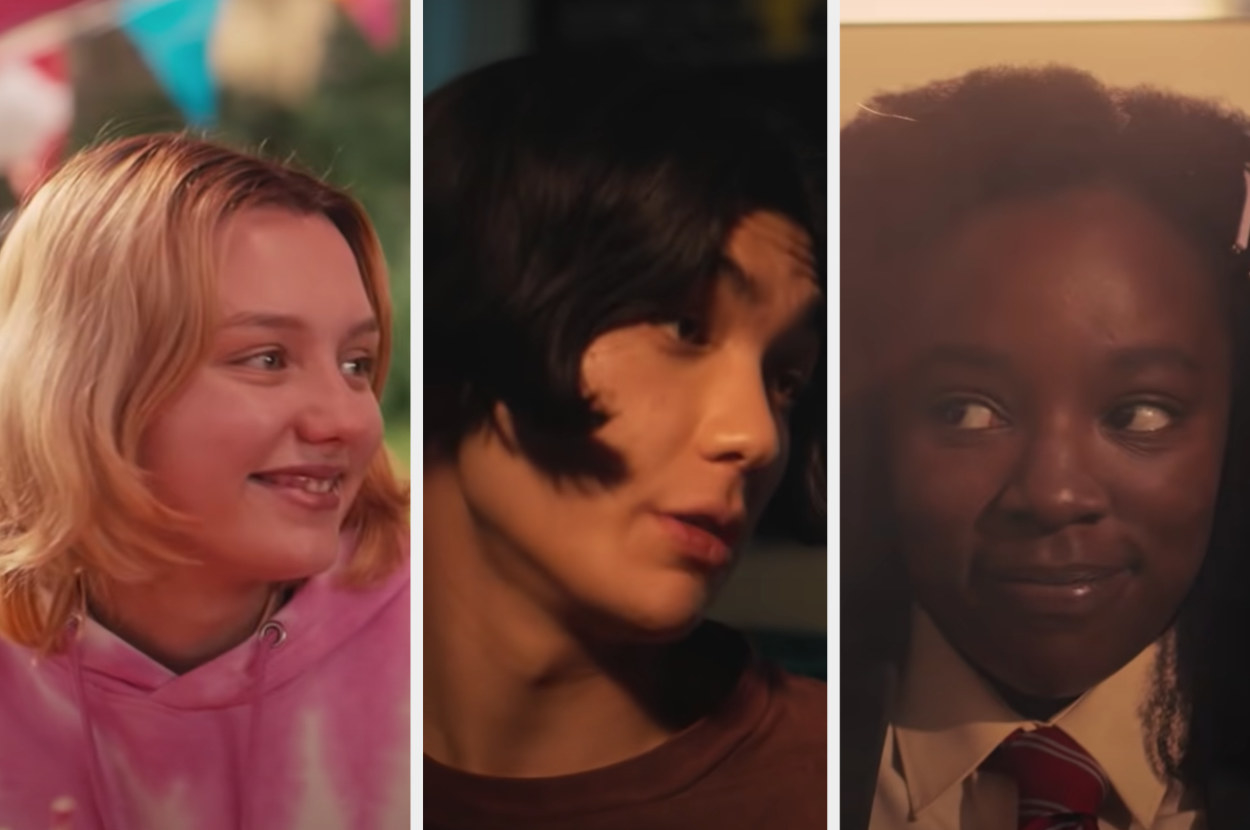 See-Saw Films / Via youtube.com
Fans of Heartstopper will not only get to see Nick and Charlie's love story unfold onscreen, but supporting characters will be featured as well. Kizzy Edgell is portraying Darcy Olsson, William Gao is performing as Tao Xu, Corinna Brown is playing Tara Jones, and Yasmin Finney is depicting Elle Argent. Alice has voiced her satisfaction with the abilities of all the cast members who have been chosen for the series.
"I actually can't believe that we ended up with such a perfect cast," Alice said in a June 2021 interview with YouTuber Gavin Hetherington. "They're all so talented and just perfect for the roles."
"I honestly couldn't wish for anything better," she added.
11.
Alice maintained creative leadership throughout production of the show.
View this photo on Instagram
aliceoseman/Instagram / Via instagram.com
Alice wrote and executive produced the eight episodes of Heartstopper coming to Netflix this month. This was the first time she attempted scriptwriting, and the production company behind the show, See-Saw Films, was very encouraging while asking her to try this new task.
"They asked me to just try writing the first three episodes, 'cause I had never done any screenwriting before," Alice told Gavin Hetherington. "And I could have been terrible, in which case they would have had to find someone else, but thankfully they really liked what I wrote and I got to write the whole thing. And it's been the best."
12.
Heartstopper will feature fresh faces in lead parts.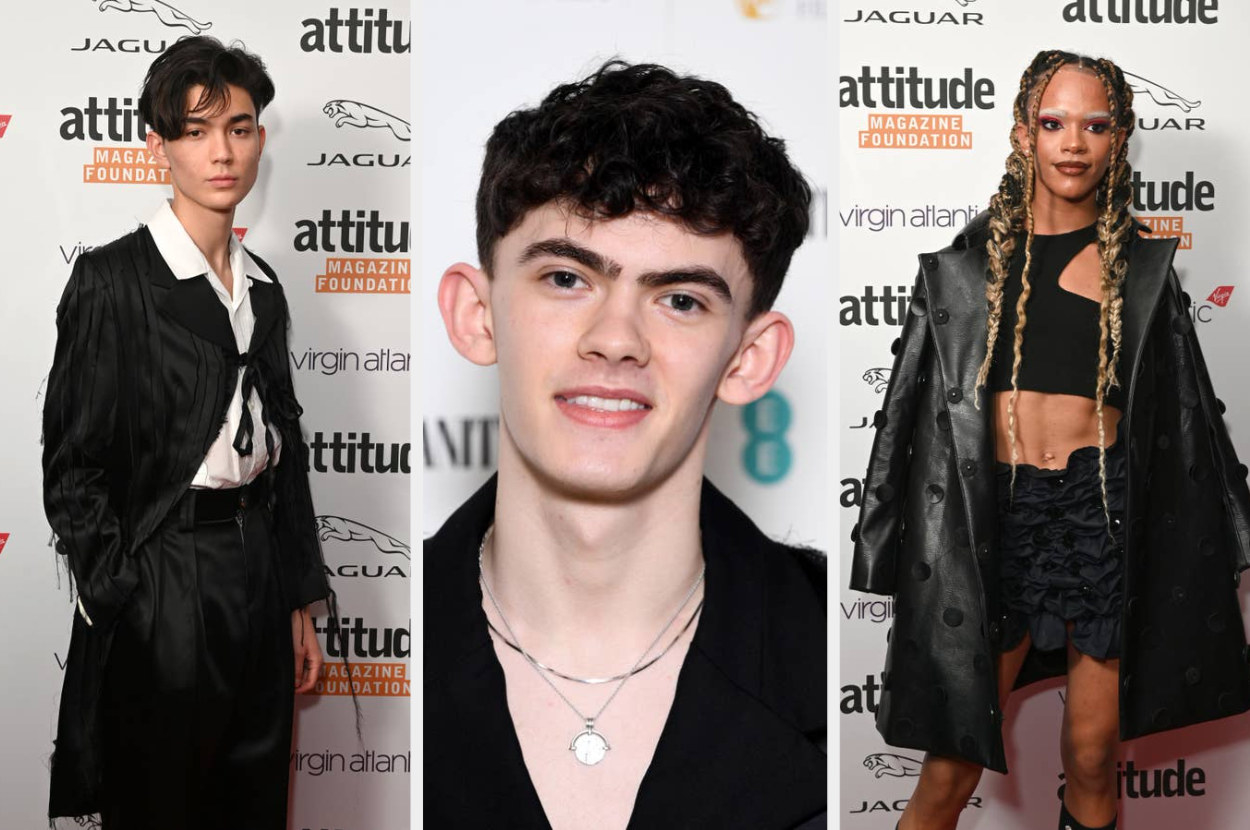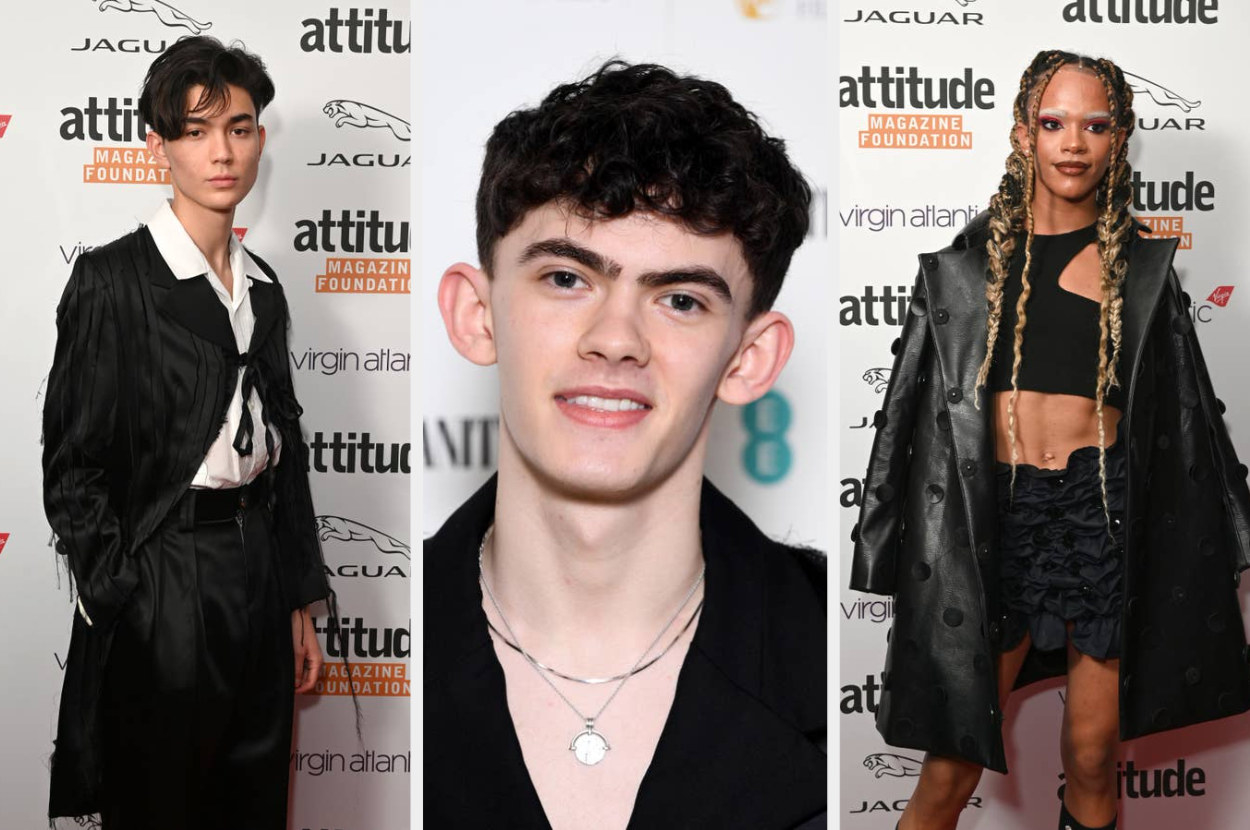 Kate Green / Getty Images, Gareth Cattermole / Gareth Cattermole / Getty Images, Kate Green / Getty Images
Lead actors like Wiliam, Joe and Yasmin are receiving their first official acting credits as they take on their Heartstopper roles. Putting new faces in the show will allow these talented actors to shine while fans watch them portray their well-loved characters.
13.
It's a positive coming-of-age LGBTQ love story.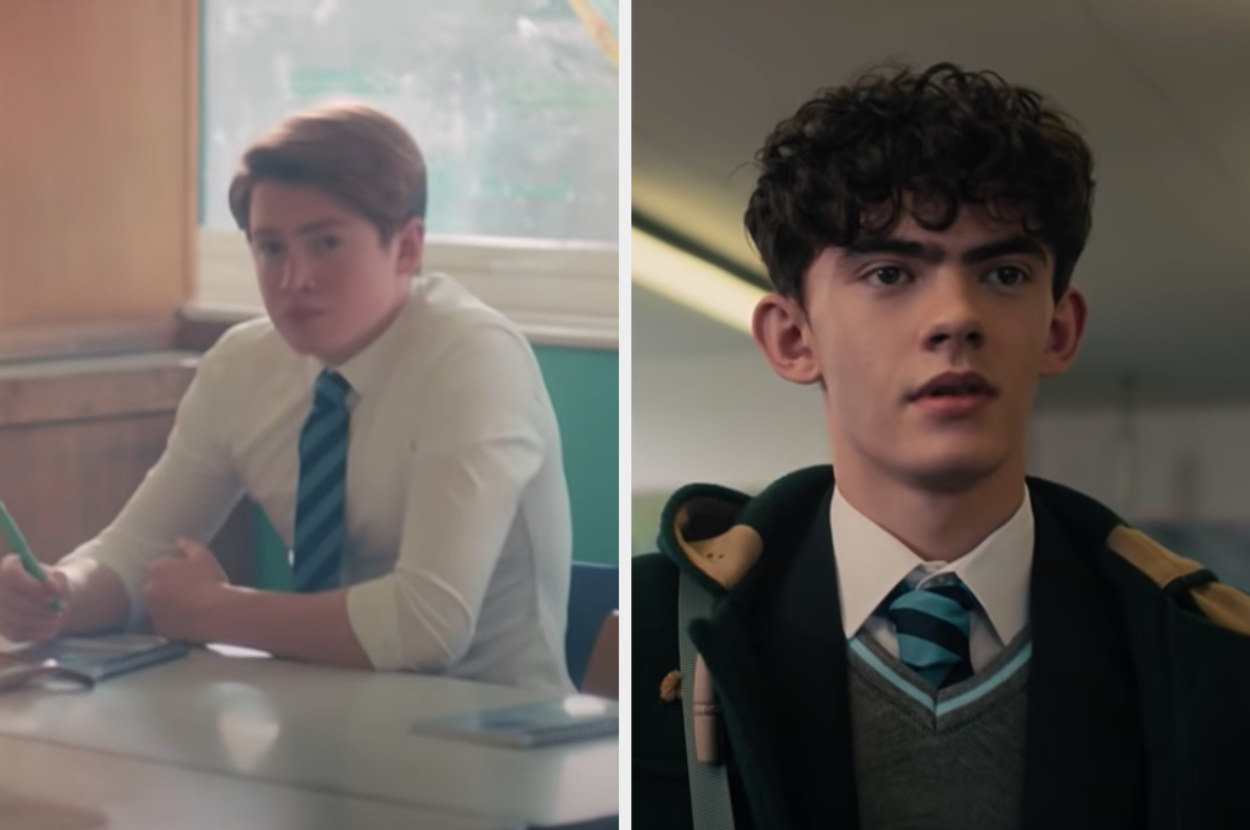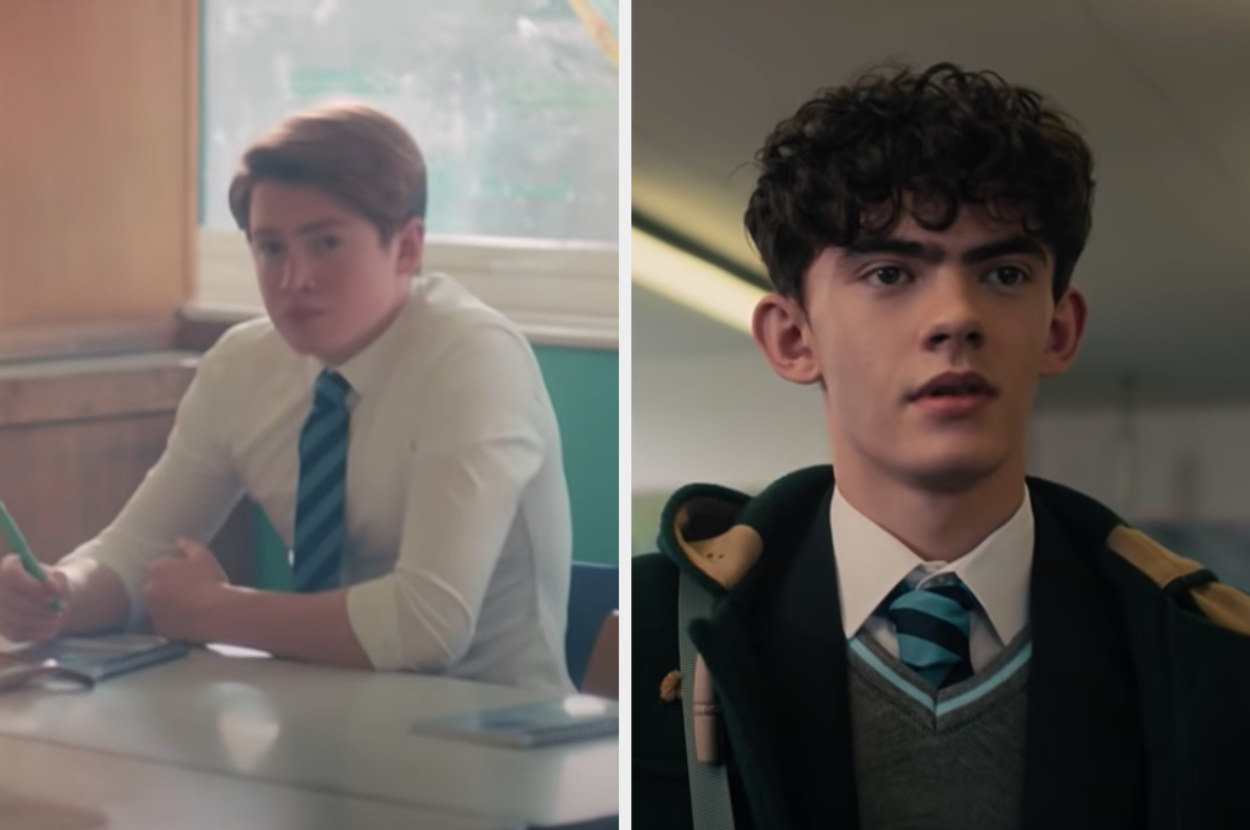 See-Saw Films / Via youtube.com
Alice described Charlie and Nick's relationship as "optimistic and joyful" when she spoke to The Guardian. While LGBTQ shows and films have a history of displaying drama or tragedy, Alice has taken a different approach with Heartstopper. Charlie and Nick have a solid foundation of friendship, are good for one another, and have a circle of friends who are helpful and caring.
Alice acknowledges there is a place for LGBTQ narratives that involve intense storylines, but she wanted to create something with a positive tone as she penned Heartstopper.
"Those kinds of stories are important for young readers as it means they get to see their problems and issues explored in text, but it's also important — particularly for LGBTQ people — to see characters like themselves just enjoying life and falling in love and making friendships," Alice said in her interview with the Gay Times. "So I think having that variety is important."
14.
True to the original storyline, Netflix's version of Heartstopper has a British setting.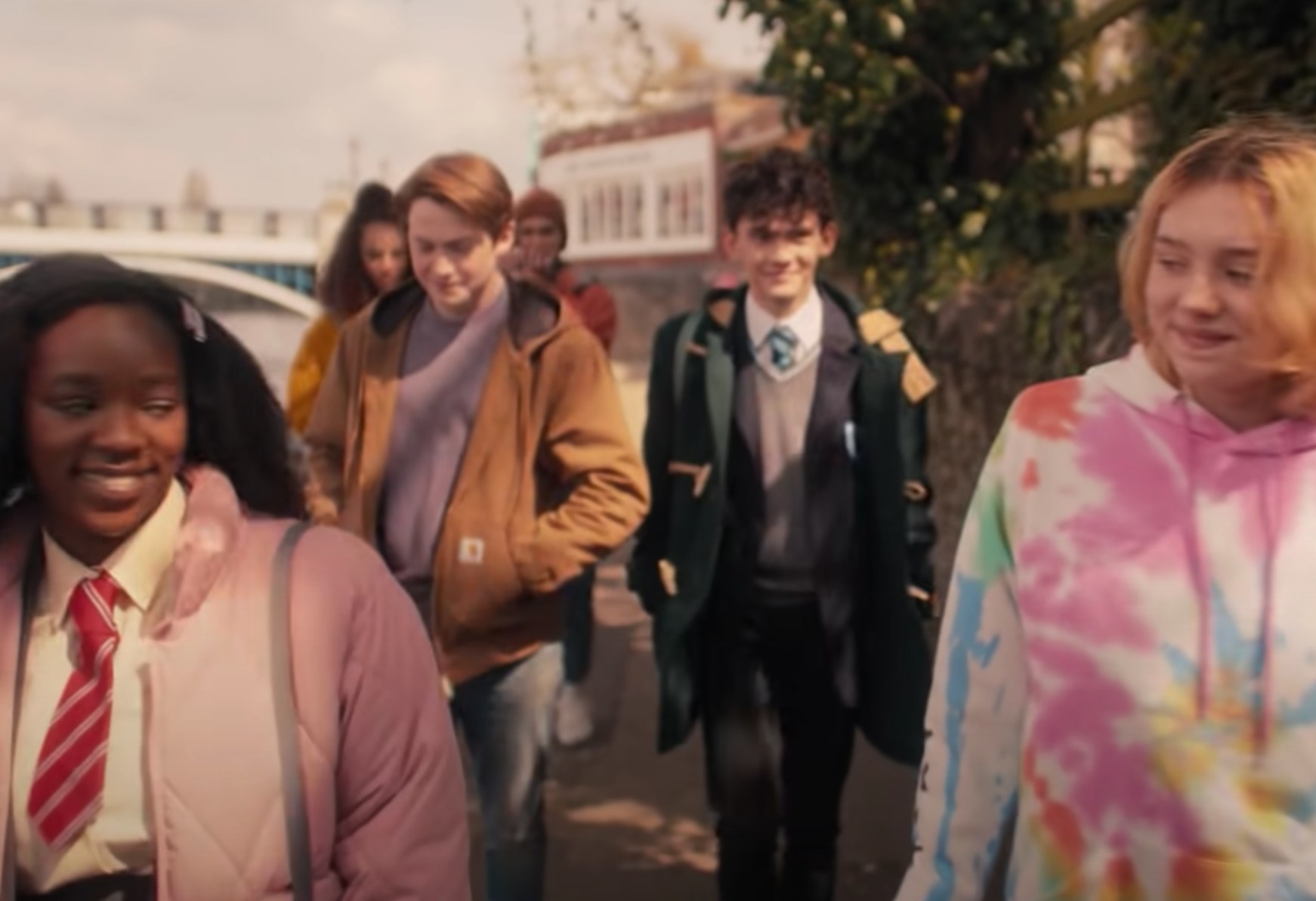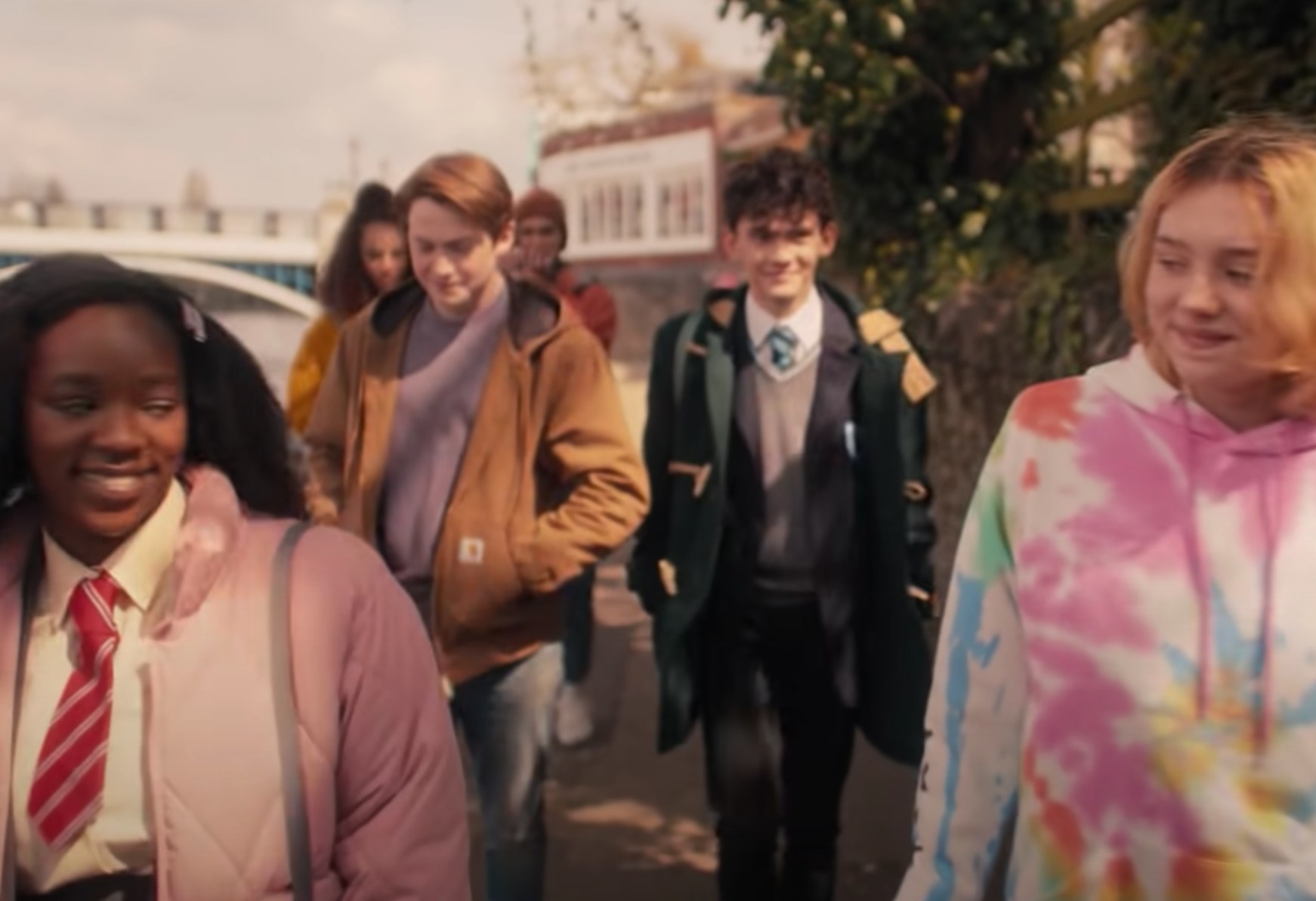 See-Saw Films / Via youtube.com
Alice also stated in her Guardian interview that she "wouldn't have said yes to adapting [Heartstopper] if they'd wanted to set it in America." Therefore, the story's setting remained in England for the Netflix show. Fans can appreciate how key factors like this one will remain true to the Heartstopper novels.
"I really, really wanted it to be set in Britain — I think that's so integral," she added.