Amazon Prime's latest movie, All The Old Knives, is a spy thriller, unlike any James Bond movie. There are no sci-fi gadgets, fast and expensive cars, or bodacious lasses. What it does have are a bunch of duplicitous spies, one of whom is probably a mole who caused a terrible tragedy.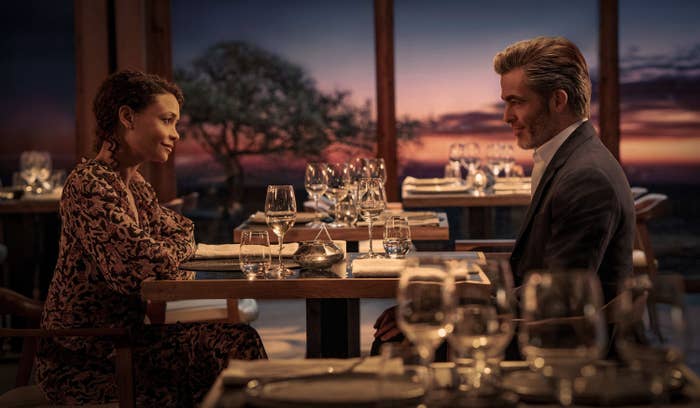 Stefania Rosini/Amazon Studios/THA
Eight years after the hijacking of a plane in Vienna ended in a disaster, CIA agent, Henry Pelham (Chris Pine), is directed by his boss, Vick Wallinger (Laurence Fishburne), to dig out the truth to mollify the Austrian government.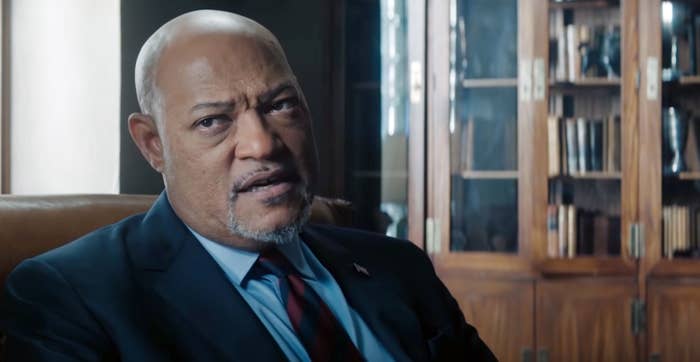 © Amazon Studios / Courtesy Everett Collection
Pelham starts interviewing former colleagues, which also includes his former flame (Thandiwe Newton), in order to smoke out the mole.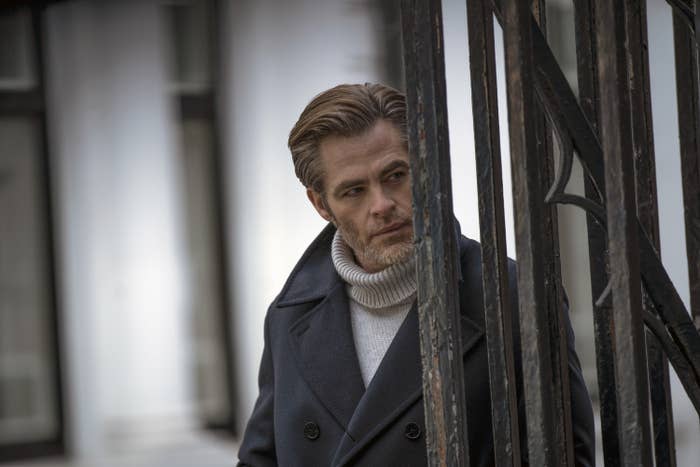 Stefania Rosini /© Amazon Studios / Courtesy Everett Collection
Let's see what the reactions are:
1.
When a spy movie throws a very different kind of surprise:

Sharon #SejahteraDenganArak
@kalossharon

Just finished watching this, All The Old Knives. I didn't expect this thriller turned into the saddest romantic film ever like super sad at the end of the film. This is a slow-burn thriller but the ending OMG, is fucking sad la . I almost cry okay.
Amazon Prime / Via Twitter: @kalossharon
2.
It's a drama so strong that one forgets the spy part.

Reel and Roll Films – FYC Ruth Negga
@reelandroll

ALL THE OLD KNIVES – Middling thrills and spy atmosphere but I actually quite like Pine and Newton's dynamic, honestly in some ways the overarching mystery itself was less interesting and I found the interpersonal dynamics more compelling.
Amazon Prime / Via Twitter: @reelandroll
3.
There is a clear disagreement with some of the critic reviews.
i don't know what some of the critics were on about, but #alltheoldknives was perfection. it followed the book so close in some spots and it even had new twists and turns that caught me off-guard. easily a five star movie.
4.
Some felt betrayed by the movie as the spy element was apparently missing.
Was hoping for a Le Carre -sque movie . Could have settled for a Graham Greene.. But it turned out to be Mills & Boone.. #AllTheOldKnives
5.
Chris Pine is the "plot":
Watching All The Old Knives for the extremely attractive 'plot'
Amazon Prime / Via Twitter: @wolfietrekking
6.
People can't stop talking about the sex scene in the movie.
the sex scene in all the old knives i literally have no words
7.
See what I meant:
The love scenes in All the Old Knives were everything Deep Water could have been.
8.
Some were not happy with the pace of the movie:
All The Old Knives was really, really slow but the last half hour almost made up for it. -The One Sentence Film Critic
9.
Seems Chris Pine is a major reason why people chose to watch this.
My God, Chris Pine just gets finer and finer every time I see him. I watched 2/3rds of All the Old Knives and I was richly rewarded.
10.
Small joys:
it's a blessing to see chris pine's ass in all the old knives
11.
Many people noted this similarity…
Chris Pine in All The Old Knives is very reminiscent of Gary Johnston in Team America.
Amazon Prime & Paramount Pictures / Via Twitter: @davelee1968
12.
High praise for Thandiwe Newton.
#AllTheOldKnives – As a throwback to the mostly dormant spy thriller genre it relies heavily on solid plot twists and the magnetic screen presence, charisma and chemistry of its leads. Thandiwe Newton is "should have been an Oscar contender" level brilliant.
Amazon Prime / Via Twitter: @effoff1988
13.
Some found the plot too convoluted:
I could not coherently explain the plot of All the Old Knives if I tried.
14.
Then there's this:
I've just watched 'All The Old Knives' on Netflix and it was utter bollocks.
15.
Some seem to have totally hated the movie.
movies suck so hard now. i tried to watch "all the old knives" supposedly a spy thriller it was total garbage
16.
But then there are some who can't get enough of Chris Pine and are watching it again.

Cathy's Art Palace
@CathysArtPalace

Rewatching All the old Knives, because, you know, Chris Pine 🥰🥰 #AllTheOldKnives #ChrisPine
Amazon Prime / Via Twitter: @CathysArtPalace
Have you seen All The Old Knives yet? Let us know what you think in the comments.